By Anne Marie H. Bergthold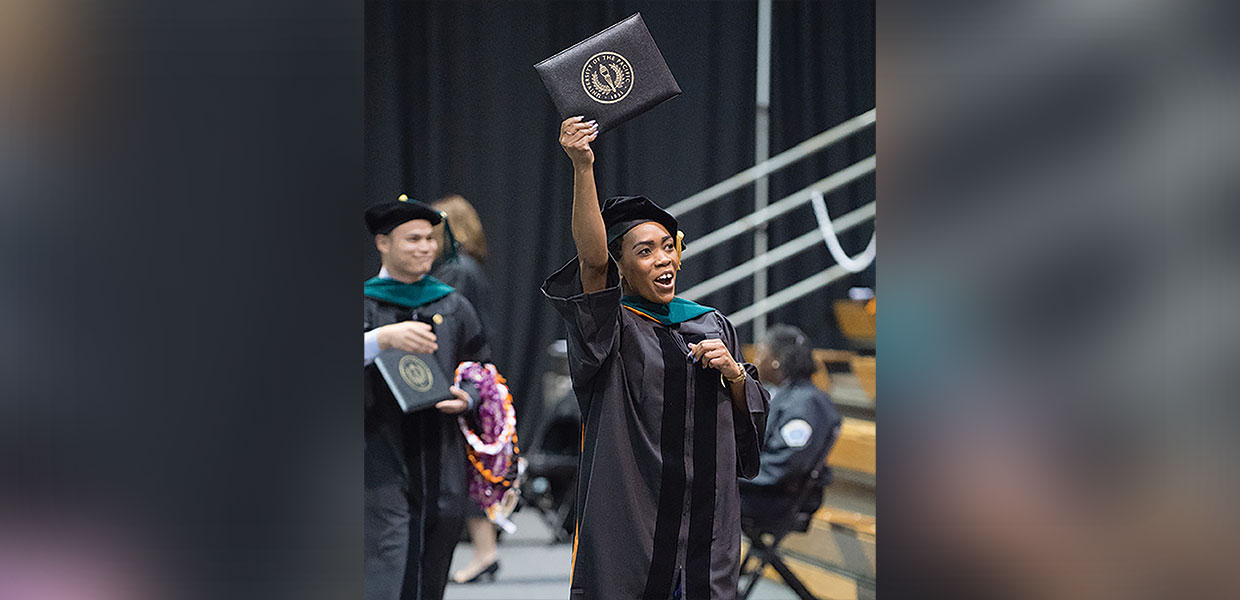 Janelle Howell , D.T., D.P.T., graduates from the University of the Pacific.
Janelle Cecilia Howell, D.T., D.P.T., is a self-proclaimed Southern belle. She grew up in Alabama and earned a bachelor of science in pre-physical therapy at Oakwood University in Huntsville, Ala. In 2013, she went to the University of the Pacific for the doctor of physical therapy (DPT) program, graduating in 2015. While there, a quote by Winston Churchill became her mantra: "Success is not final, failure is not fatal: it is the courage to continue that counts."
She failed her first anatomy exam. The next year she failed a kinesiology exam. When studying for the National Physical Therapy Exam (NPTE), she failed the practice exam. "I felt like I was an expert at failing," said Howell.
Through those failures and the resulting reflections, she began to develop strategies for studying, not only to pass exams, but to achieve lifelong success. The secret — studying with passion.
When she did take the NPTE, she passed the first time. Since October 2016, she has been working as a traveling physical therapist. Her placements include a contract focused on women's health at Alta Bates Summit Medical Center in Oakland. She attributes her success to her faith, her family, and the fast-paced nature of her education.
Article taken from the University of the Pacific with permission.
South Central | September 2018