Lisa Strom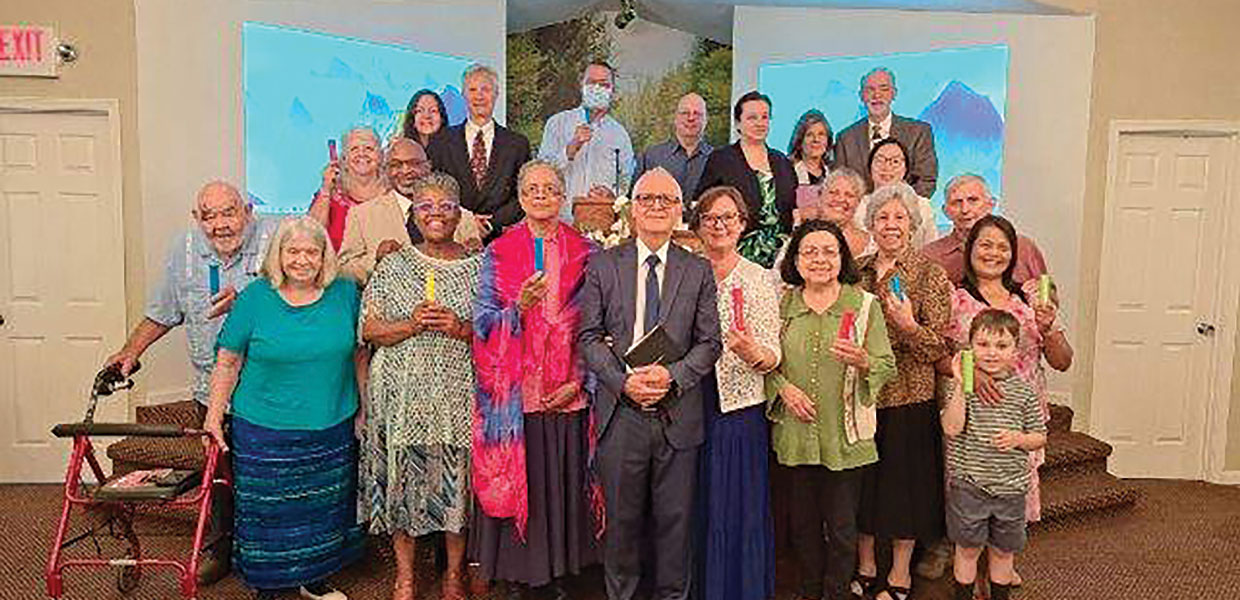 Members of the Jasper, Ga., Church gave $198 in loose change (mostly quarters) toward the 13th Sabbath offering. M&M containers were used to collect the offerings benefitting the Inter-European Division.
Jasper Members Donate Quarters for Mission
Who would have thought that M&M Candy containers would be useful in raising mission funds? In April 2023, Donna Garrison, Sabbath School superintendent for the Jasper, Ga., Church, brought a collection of the candy containers to church, and challenged the members to take one or more and fill it with quarters for the 13th Sabbath Offering.
It may not be evident by looking at them, but each little, cylindrical container can fit exactly $20 in quarters. Even though most people use cash less and less, it seems that people have more loose change than they know what to do with. Using loose change to help missions is a small thing that can grow the Kingdom of God.
And where would the money that Jasper was collecting be going to? The 13th Sabbath Offerings go to special projects around the world, where it is needed most. There is a special emphasis on the World Church supporting schools in areas that need help to create, maintain, and even expand them. The June 24, 2023, 13th Sabbath Offering was for the Inter- European Division, which includes Romania, Bulgaria, Czech Republic, Austria, Germany, Spain, Italy, Belgium, France, Switzerland, and Portugal. This division has a special pull to the Jasper Church as some of the attendees were born there, including the pastor and his wife who served in Romania under communism.
The Jasper Church is a small one, set back on a hill in the Georgia mountains. The congregation is not large, and it is the only Seventh-day Adventist church in the county. Still, the members took up the call gladly. When the containers were returned, the loose change offering totaled $198 in funds for missions. Garrison reports that even though the Jasper Church is small, the 13th Sabbath Offering is proof of their big heart for the Kingdom of God.
Georgia-Cumberland | October 2023