BY STEVE HALEY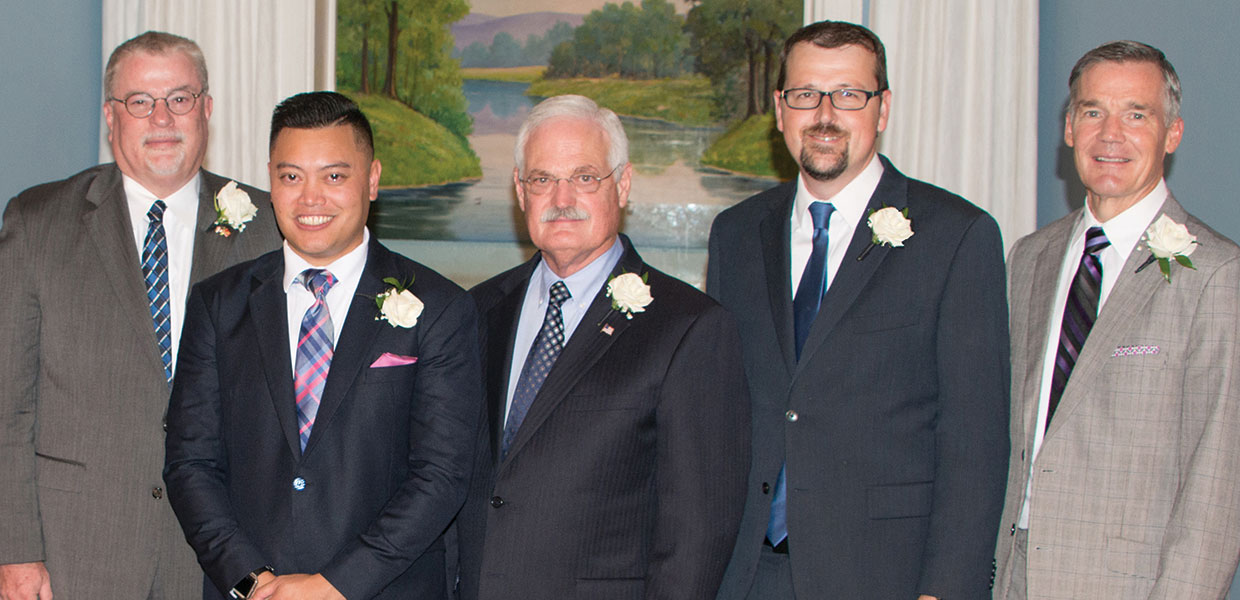 Steve Haley (left), president of the Kentucky-Tennessee Conference; Jon Remitera; Steve Rose, executive secretary of the Kentucky-Tennessee Conference; Aaron McNulty; and Greg King, Ph.D.
The historic Nashville, Tenn., First Church was filled to capacity with friends, family, and colleagues of Jon Remitera on Sabbath afternoon, July 20, 2019. They had come to lend their support on the occasion of his ordination. Remitera grew up in the Orlando, Fla., area, and as a youth had no interest or intention in ever serving in pastoral ministry. Originally, he intended to major in pre-med, but the Lord eventually made clear that His desires for him was to commit himself academically and professionally for preparation to serve God's Church full-time as a minister of the Gospel.
Remitera is a graduate of Southern Adventist University, where following graduation he served the University as assistant chaplain, and, at the invitation of the Kentucky-Tennessee Conference, completed his master of divinity degree at Andrews University. Currently, he serves as the pastor of the Somerset, Ky., district; he previously served four years as the associate pastor of Nashville First Church, with a primary assignment of planting a new congregation in the Mt. Juliet community of metro Nashville.
Joining Conference officers in conferring ordination upon Remitera was Greg King, Ph.D., chairman of the Religion Department at Southern Adventist University. King shared the devotional message, reminding Remitera from God's Word of the responsibility and privilege of being called to serve.
Kentucky-Tennessee | September 2019