By NATALIE BOONSTRA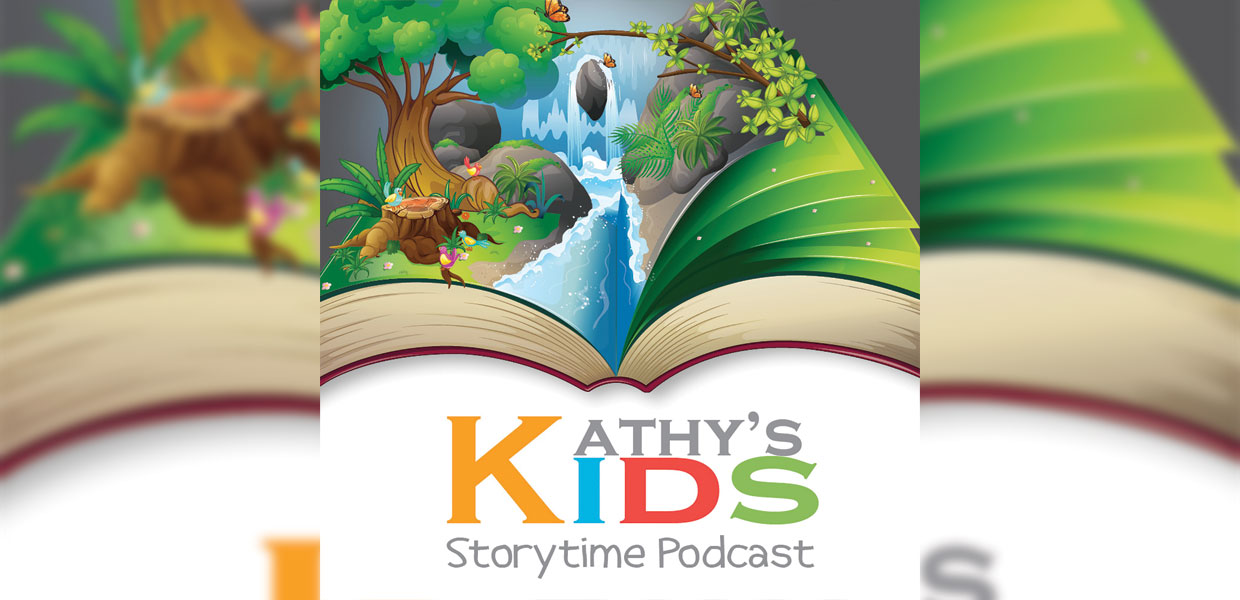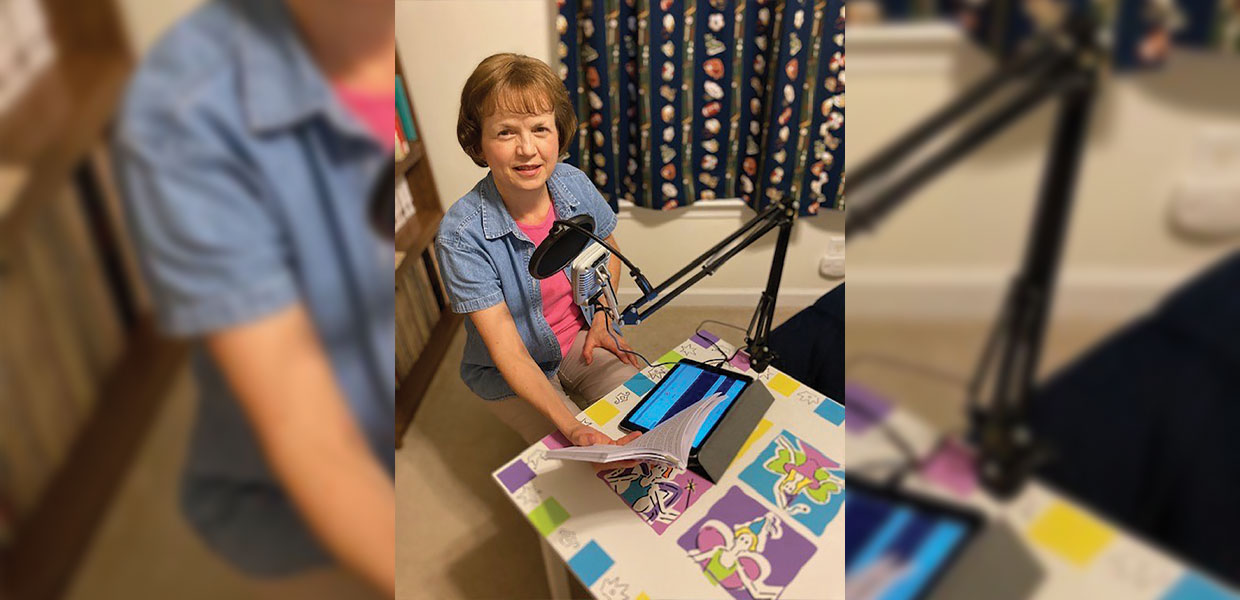 Ms. Kathy records in the Carolina Conference Communication Department prior to the pandemic.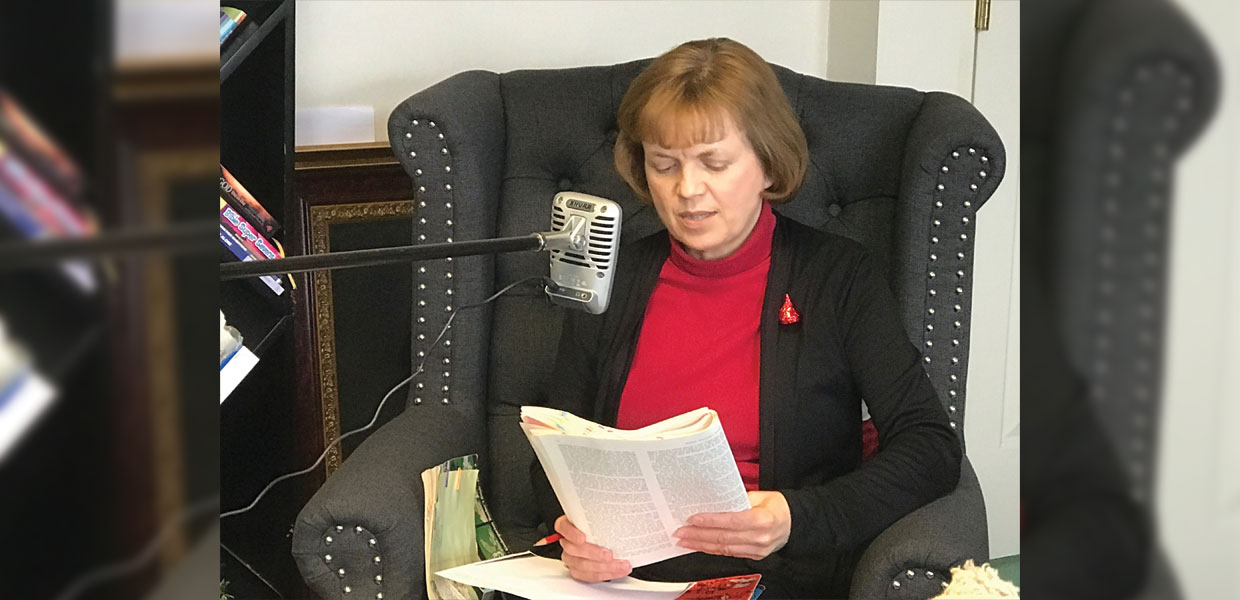 Ms. Kathy records from home during the pandemic.
Kathy Russell, or "Ms. Kathy" of the Kathy's Kids Storytime podcast, is keeping up with her ever-growing audience during the pandemic. Her popular show, which offers children an experience with Jesus through story form, has just reached a quarter-million downloads from listeners all around the world.
Many of these stories are excerpts from books used with permission from the Pacific Press Publishing Association. Russell, an elementary school teacher for more than 30 years, and currently the children's ministries director for the Carolina Conference, chooses stories with spiritual applications to be released on her podcast twice a week.
The popularity of this podcast attests to the power of good stories that testify of the love of Jesus, and how deeply they can touch the hearts of young people.
Typically, the episodes are recorded and produced at the Carolina Conference in Charlotte, N.C., but in order to observe social distancing during the pan- demic, Russell has been recording in a
makeshift studio at home.
"I usually record early in the morning in my pajamas and bathrobe before it gets noisy outside with the highway traffic and bird songs," said Russell. "I use my son's room on the days I record, and I made lined curtains to help muffle the sound."
Russell uses a digital microphone and an app on her iPad to help create the most professional sound possible while she does not have access to a studio. The episodes are then sent to the Communication Department at the Carolina Conference to edit and add other finishing touches before dropping on their scheduled days.
"This isn't my regular job, but I feel called to read these stories. I'm learning by trial and error with recording, but I want kids to know Jesus loves them," said Russell. "We can reach people anywhere, and reading these stories shows me the joy in that. Sometimes I get
tongue-tied from excitement!"
Kathy's Kids Storytime is for children ages 3-12 (and for the child within you), and is available on all major podcasting outlets.
Carolina | November 2020