PAOLA MORA ZEPEDA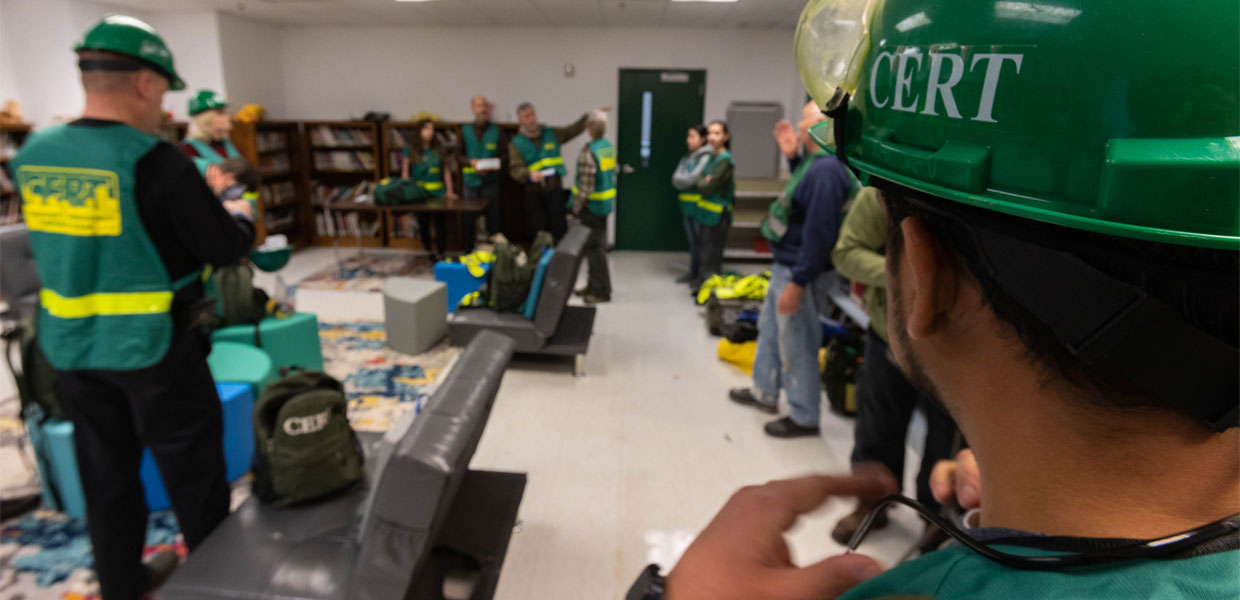 Participants put on safety gear for the tornado simulation portion of the course. In this section, students are separated into two groups where the first group acts as the CERT professionals, while the second group acts as the victims of the disaster.
Xander Ordinola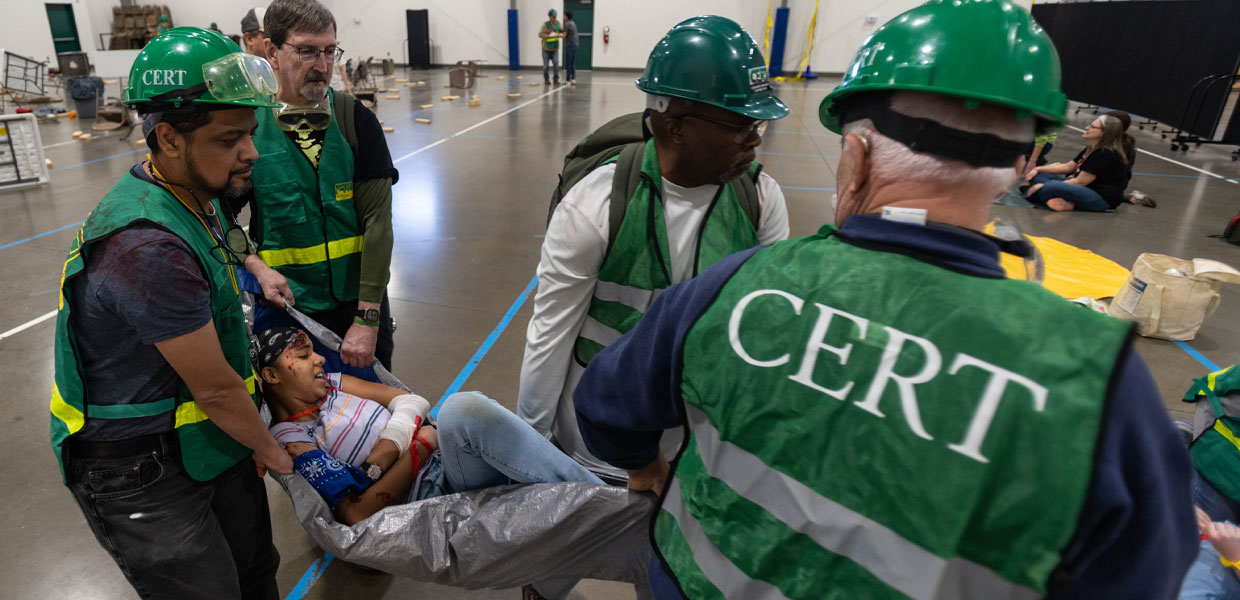 Students undergo the tornado simulator portion of the CERT course. The volunteers and half of the students act as victims, and are given tasks such as screaming, yelling, paranoia, and more to train the rest of the group on how to deal in a variety of situations. "This is powerful," said Derrick Skinner (second from right). "The world is looking for something different [and], this opportunity to learn CERT is a way for us to really impact the community in a very unique way."
Xander Ordinola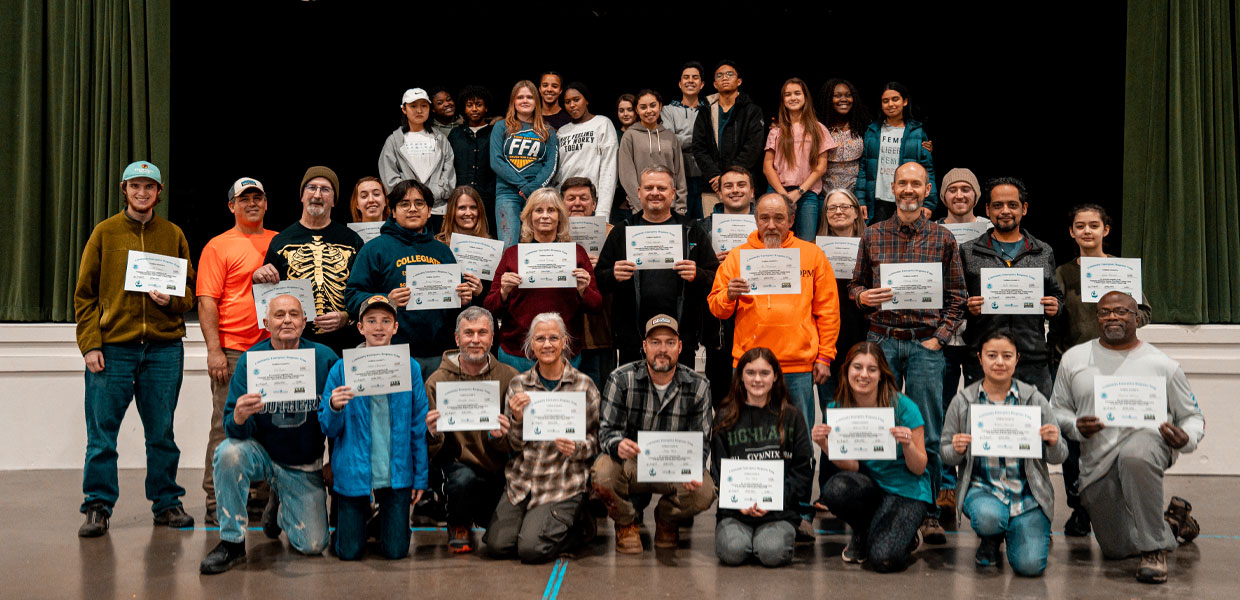 Students and volunteers pose with their certificate after passing the FEMA CERT test. In total, 26 people attended the classes and were certified as a Community Emergency Response Volunteer.
Paola Mora Zepeda
Kentucky-Tennessee Offers Disaster Relief Training Course
The Kentucky-Tennessee Conference offered a five-day disaster relief training course from January 11 to January 15, 2023. The goal of the course was to equip church members to be ready to help communities in times of crisis. Twenty-six people attended and were certified by the Federal Emergency Management Agency (FEMA) as a Community Emergency Response (CERT) volunteer.
The course covered topics such as search and rescue, medical operations, psychological and spiritual first aid, tornado drills, and more. It was led by 2Serve — a Collegedale, Tenn., based disaster training and response team.
In the past, the Conference has been involved in helping at previous natural disaster relief efforts, including the December 2021 tornado in Mayfield, Ky., and the July 2022 flash flood in eastern Kentucky. According to Mike Hewitt, Kentucky-Tennessee vice president for administration, the Conference wants to have a team of trained and prepared individuals to better assist communities during these major incidents.
"When you see natural disasters and such happen, it seems inevitable that people step up to help," said Hewitt. "The Church, of all people, ought to be on the forefront, showing love and compassion to our community. I'm hoping that people will be inspired, and really develop a passion for service."
On the last day of the training, participants, some who were middle school and high school students, went through a tornado aftermath simulation to practice the skills learned. To conclude the program, all attendees took and passed the FEMA CERT test.
Savanna Jackson, Highland Academy freshman, said her biggest takeaway was learning how to help others in a manner that is safe for both the victims and the volunteers. She adds that these skills will be helpful when she goes on mission trips with her school.
"A lot of times, the mission trips I go to are to aid people who are in a disaster," said Jackson. "So, I thought it would be good to have some sort of medical training. My goal is to make an impact in the community I am helping …. I want to help them physically and at the same time let Jesus' love shine through me."
Kentucky-Tennessee | March 2023