Amy cote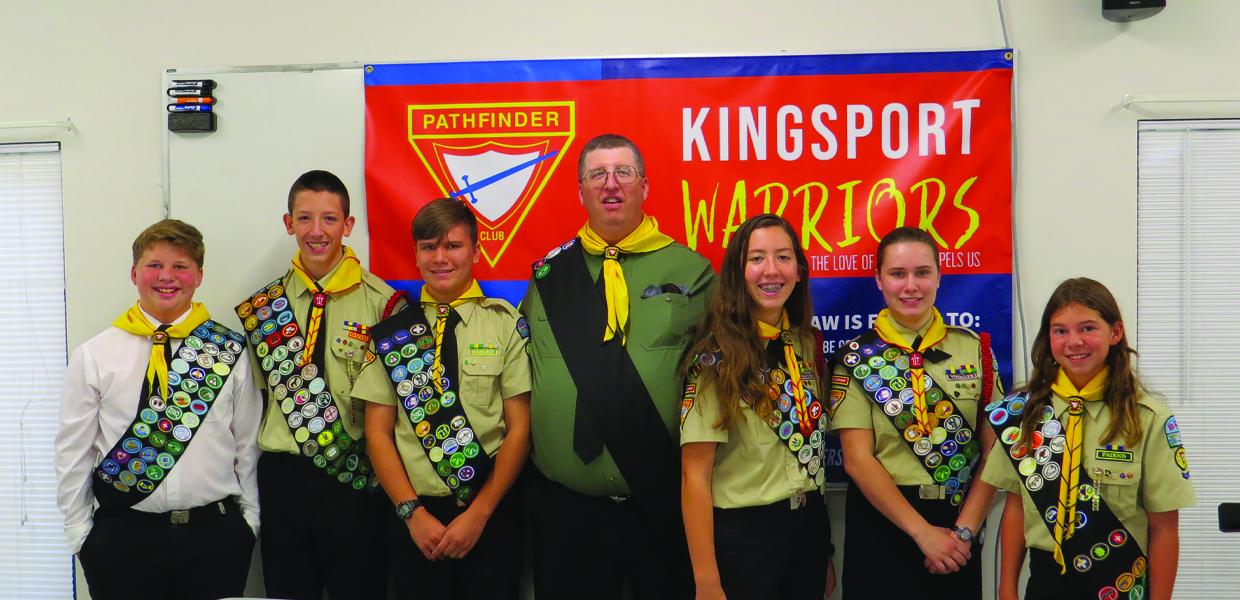 Pathfinders from the Kingsport, Tenn., Church, decided to have a special evangelism series and they would preach. Pathfinder participants include Lucas Hallam (left); Andy Cote; Maxwell Meyers, chaplain; Matt Hallam; Amy Cote; Amelia Meyers; and Megan deFluiter.

Submitted by: Rhonda Cunningham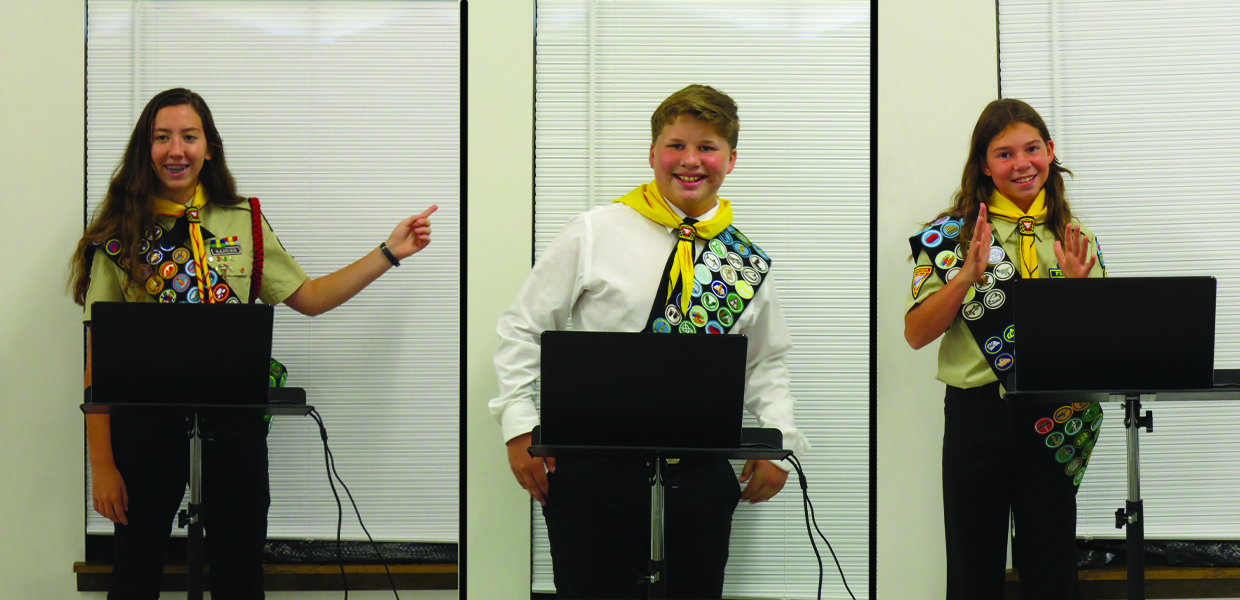 Amy Cote
Submitted by: Rhonda Cunningham
Megan deFluiter
Submitted by: Rhonda Cunningham
Lucas Hallam
Submitted by: Rhonda Cunningham
It all began as a dream. When Matt Hallam came to the Kingsport Church, he had the wonderful idea to have a special evangelism series with Pathfinders leading out. The idea quickly caught on, and Pathfinders began to volunteer to speak. Despite the enthusiasm, it was many months before the dream finally became a reality.
On October 1-3, 2020, six of the Pathfinders presented the truth to all who would listen.
There were challenges to overcome. There was a limit on how many people could attend the series in person due to COVID-19 restrictions. Thanks to IT people, the series was able to be livestreamed. When one of the speakers became sick, another Pathfinder stepped up and presented with less than 24 hours' notice.
It began with presentations on the state of the dead and the second coming of Christ. The next night, two more Pathfinders presented on the spirit of prophecy and God's Sabbath. The third night, the final two Pathfinders shared the truth about the sanctuary and salvation. Each night received well over 100 views online, with some nights even having more than 200 views!
As people continue to watch and share these messages, even more people will learn truths these Pathfinders want to share with the world.
1 Timothy 4:12 says, "Let no one despise your youth, but be an example to the believers in word, in conduct, in love, in spirit, in faith, in purity." These six youth from ages 12 to 16 took the calling and did their best to honor God's call and share the Gospel despite their age.
.
Georgia-Cumberland | February 2021