BY irene patrick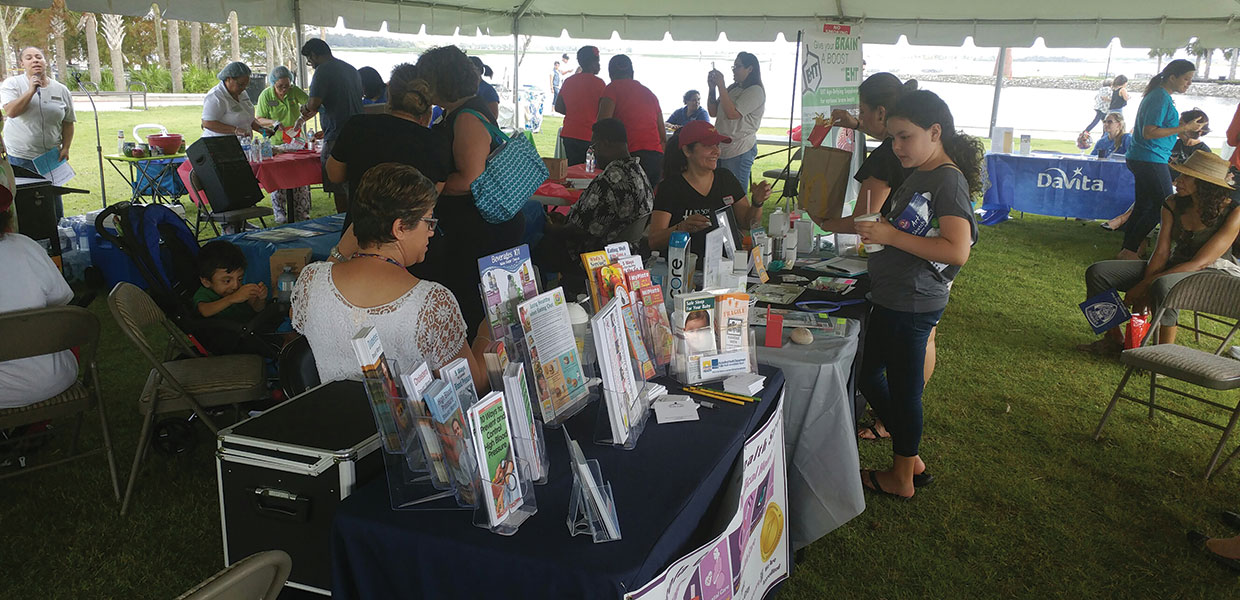 Community residents gather information from health professionals. Mount Zion Church members as well comminity health leaders collaborated to promote healthy living.
Desmond Hunt
For the last 20 years, Mount Zion Church, Kissimmee, Fla., Health Ministries Department has been sharing hope and restoring wholeness through their annual weekend health awareness education event. This year, despite the obstacles, the Lord made it possible for the members to conduct the event at the Kissimmee Lakefront Park on September 24, 2017.
There were some challenges. The first challenge was financial; the members prayed and exercised faith in the Lord, and He delivered in a mighty way. Your Health Pediatrics partnered with the members, and three other business partners made financial contributions. The second challenge was Hurricane Irma. A thought arose to cancel the event, but again, the Lord provided magnificent shelter. On the day of the event, the weather was perfect and sunny. More than 300 people from the community attended, including 13 presenters and 23 vendors.
A presentation from the Warrior Pathfinder Club and Drum Corps led the opening ceremony. Church and local community leaders kicked off the event. The community came together and experienced the various booths and listened to different presenters, including the Kissimmee Police Department. The presenters covered a wide range of health issues, including depression, nutrition, diabetes, grief, and pediatric health. More than 400 pieces of literature and gift bags were distributed by Pierre Hunt, personal ministries leader.
The members express special thanks to the presenters and the vendors who participated. The participation and comments from the community made it all worthwhile. To God be the glory!
Southeastern | January 2018