Rick Greve, Geogia-Cumberland conference Northern Region Ministerial Director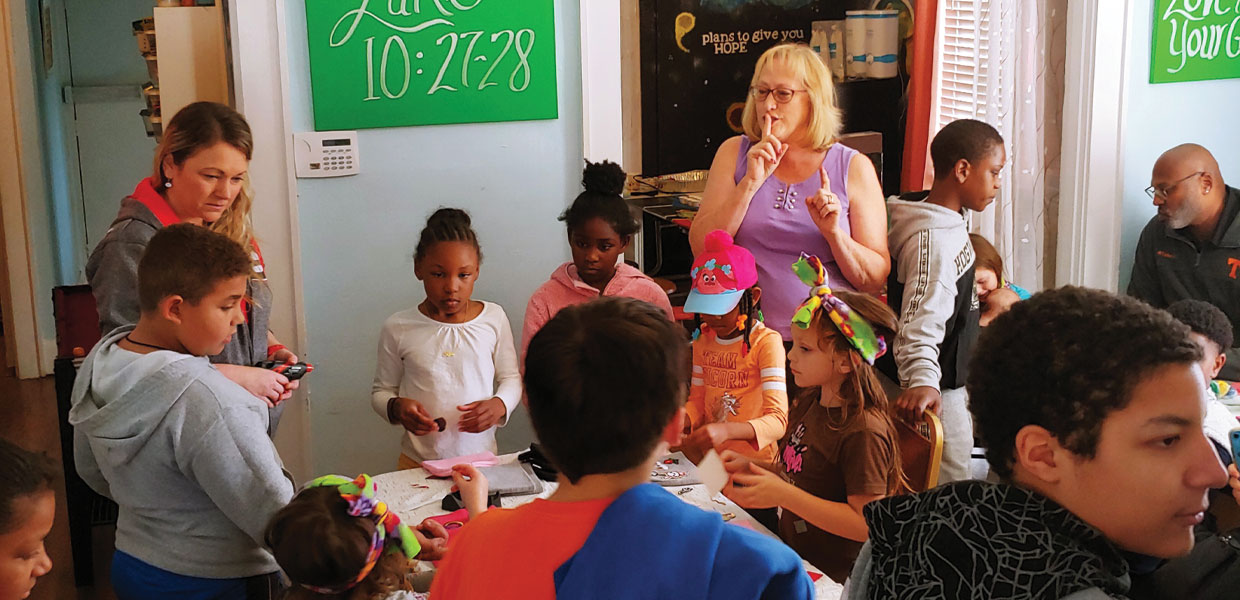 Children at Hope Central, a safe house for children, enjoy a snack and a story from one of the Knoxville area church members.
Rick Greve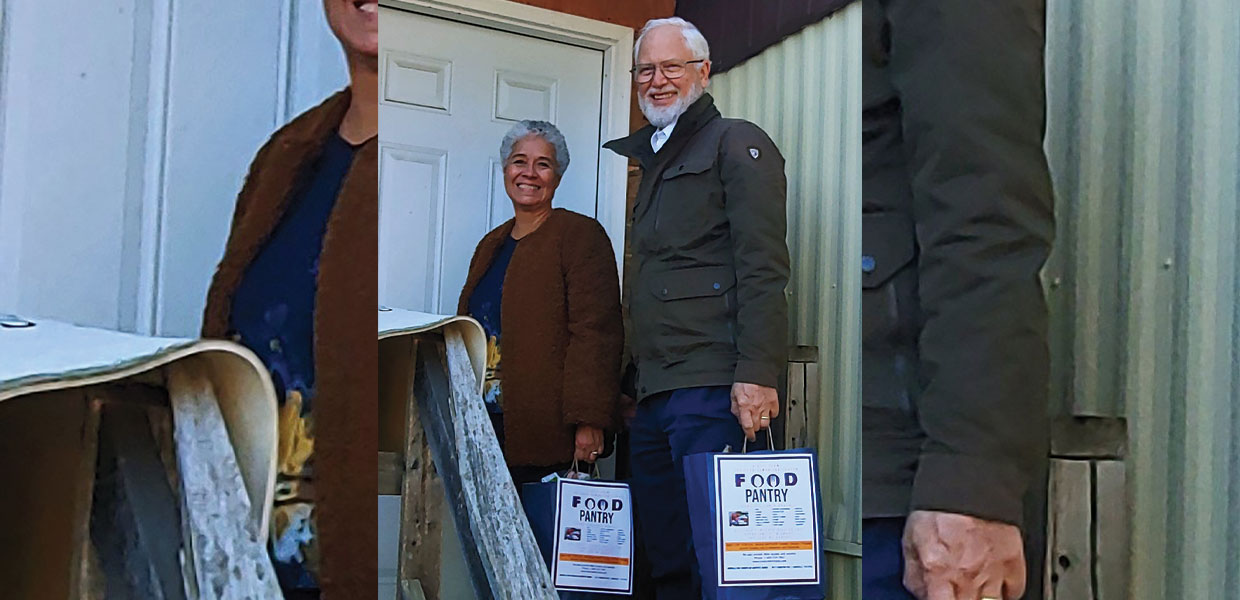 As part of the Celebration of Service weekend, members distributed bags of food to needy members in the community.
Rick Greve
It felt so good to worship together with members of other churches!" This was the shared sentiment as members and participants gathered in person at the Maryville, Tenn., Church on Sabbath, November 13, 2021. This particular Sabbath marked the conclusion of a 40-day "Season of Service" where local churches were intentionally involved in serving their distinct communities.
Roger Hernandez, Southern Union ministerial director, not only blessed but challenged attendees to continue to serve because service is never out of season. "We don't stop our life to serve, we are to live a life of service. We don't get to decide who we will serve because it's not about us!"
A collage of pictures in a slide show conveyed a visual review of what churches had done in the 40 days. Some churches had donation drives, gathering coats for the cold or food for the hungry. Other churches offered health and wellness fairs, financial training, and parenting classes so that the communities could be healthier, wealthier, and wiser. The scope of service rendered was varied and broad, much of it not dependent on large outlays of money but definitely funded by personal love and effort.
Mariesa Tinkham from the Knoxville Grace Church concluded the service by singing "Broken Vessels, Amazing Grace," expressing that all are broken people set free to be God's hands and feet to serve the hurting and lost.
Following the morning service and a fellowship meal, members were dispersed out into the community, going door to door, sharing food. Backpacks were prepared to take to the Department of Child Services, filled with fleece blankets, stuffed animals, and personal care kits. Another group met at Hope Central, a safe house where children can go to have healthy snacks and enjoy uplifting activities to build their faith in God's love. A hot haystack meal was prepared to share with people at Water Angels, a ministry dedicated to helping the homeless get off the street through prayer and Christian counseling.
The Sabbath concluded with a time of testimony at the Knoxville First Church. Those gathered reflected on the joy of serving on this high and happy Sabbath.
The Season of Service continues because service is at the heart of the Gospel. Jesus provided the example saying that "the Son of Man did not come to be served, but to serve, and to give His life as a ransom for many," Matthew 20:28.
The Knoxville area churches will continue to collaborate on into 2022, as they prepare to host the Field School of Evangelism with Roger Hernandez and Southern Adventist University. An ongoing slate of training events and activities will be part of this experience, encouraging members to get involved using their time and talents to grow the Kingdom of God.
Churches involved include Knoxville First, Knoxville North, Knoxville Grace, Knoxville Trinity, Maryville, Lenoir City, Smoky Mountain, Newport, LaFollette, and Oak Ridge.
Georgia-Cumberland | January 2022