adventhealth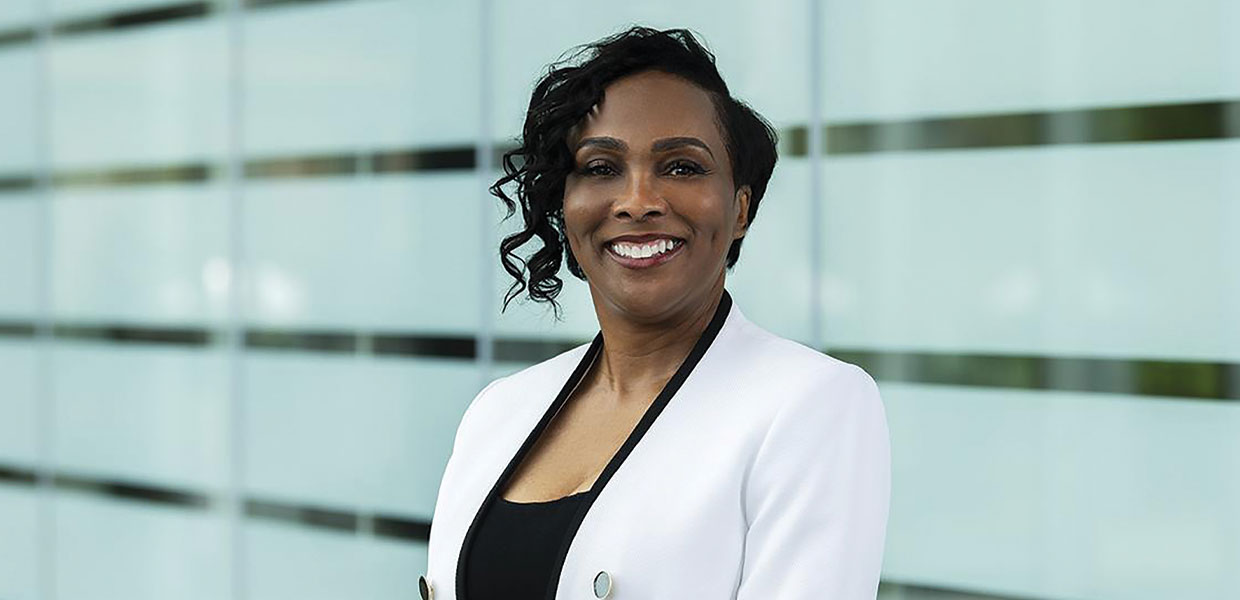 Lamata Mitchel, Ph.D.
AdventHealth named Lamata Mitchell, Ph.D., vice president and chief learning officer for the health system, effective March 14, 2022.
Mitchell is the first to serve in this role, and will lead the organization's learning strategy across four communities — leaders, team members, future talent, and clinical talent — through educational resources and opportunities offered by the AdventHealth Leadership Institute, the AdventHealth Learning Network, AdventHealth University, and other educational partners. She will report to Olesea Azevedo, senior vice president and chief people officer for AdventHealth.
"Lamata is a seasoned educator who's made education opportunities accessible to diverse learners throughout her career," Azevedo said. "As AdventHealth strives to become a dynamic learning community for all team members, Lamata will be instrumental in cultivating a culture that makes continuous learning possible across disciplines and leadership levels."
Becoming a dynamic learning community is one of the foundational aspirations in AdventHealth's strategic plan, with Randy Haffner, Central Florida Division president/CEO, serving as the aspiration's executive sponsor.
"We are thrilled to welcome Lamata to the team to help advance the work behind AdventHealth's dynamic learning aspiration," Haffner said. "Her rich background and dedication to diverse learners will be instrumental as we make learning an inherent part of our culture."
Mitchell has extensive experience in learner success, curriculum development, assessment of learning, and classroom innovation. She comes to AdventHealth from Pima Community College in Tucson, Ariz., one of the largest multi-campus community colleges in the nation, where she most recently served as vice provost after serving as the vice president of instruction and academic operations. Her previous roles also include dean of communication, social sciences, and humanities, and before that, associate dean of communication, English, and education at Rock Valley College in Rockford, Ill.
"It's so exciting to come to this organization at a time when learning opportunities are expanding to help our team members learn and grow and ultimately fulfill their calling at AdventHealth," Mitchell said. "I look forward to joining the team and sharing my passion for learning, and experience creating dynamic learning environments with my colleagues across the system."
Mitchell earned a Ph.D. in English from Northern Illinois University, a master of arts in English from Andrews University, a master of arts in publishing and journalism from Loughborough University, and a bachelor of arts in English and philosophy from Trent University. She has served as a member of the Tucson Chapter of the National Association for the Advancement of Colored People (NAACP), most recently as chair of the chapter's education committee.
Together with her husband and best friend Kent, Mitchell has two adult children, S.D. Kendra, a violinist, and Kanhai, a physician. In addition to learning, Mitchell enjoys reading, traveling, sketching, and doing anything that stimulates creativity in her free time.
AdventHealth | June 2022