BY Sonia E. Paul, Women's Ministries director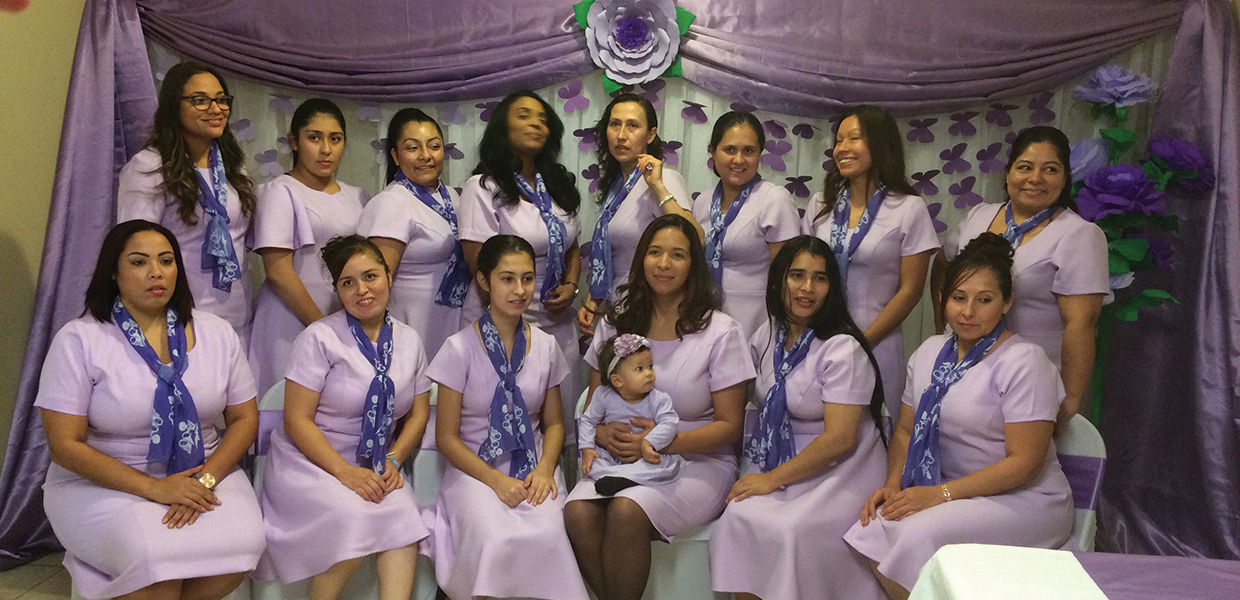 Newly certified women's ministries leaders
The Efesus Church in Birmingham, Ala., celebrated 25 individuals who completed the Women's Ministries Certification on November 10, 2018. The entire effort was coordinated and conducted by Nahomy Perez, Latino women's ministries leader at South Central Conference. Supporters, husbands, children, and others filled the church as the women, clad in matching lilac dresses, anxiously awaited their certificates. Fifteen women were from the area Spanish churches of Gadsden, Ala., where Magali Cruz is the women's ministries leader; and 10 were from Efesus Church, where Yadira Marchena is the women's ministries leader.
Guest speaker Sonia Paul, women's ministries director for South Central, was invited to the celebration of these amazing women. The speaker focused on Titus 2:3-5, acknowledging 10 responsibilities that God requires of women concerning their purpose of caring for their family, husband, home, and being a role model to their church community.
What makes this event so significant is that the women painstakingly shared the information with those who could not read. Patience and dedication were shown as they communicated effectively with individuals who couldn't read.
The women took advantage of those long Sabbath afternoons and put in three to four hours of study for seminars dealing with Christian virtues and behavior. During the week, the women met immediately after Prayer Meeting. After six months, the women completed their course of study and submitted it to the General Conference for approval of completion.
A reception followed in the Fellowship Hall of Efesus Church. Not only was there a reception, but the binders were proudly displayed on the tables around the room for all to see and experience this major achievement.
Each recipient received individual certificates and a beautiful lilac scarf imprinted with the women's ministries universal logo. All the women were saluted and recognized for their accomplishment.
South Central | February 2019