BY JOEL SUTHERLAND, Pastor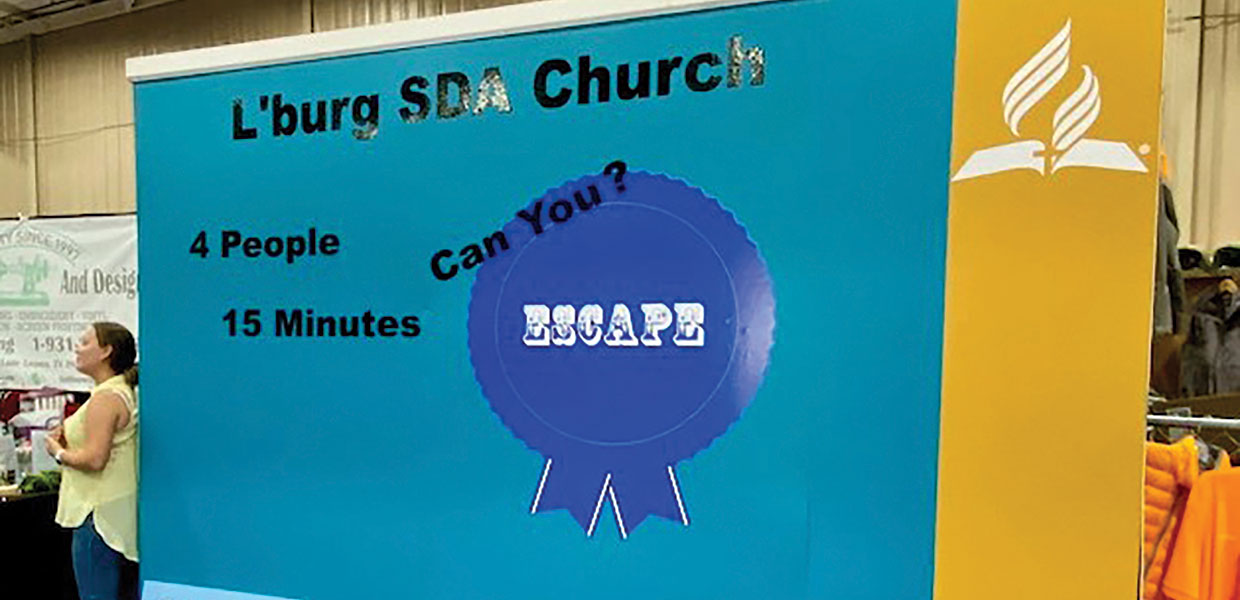 Lawrenceburg Church members incorporated an escape room to their booth at the Middle Tennessee District Fair.
Cooler weather brings fairs with their carnival rides, funnel cake, and booths from local entities. The Lawrenceburg, Tenn., Church incorporated an escape room into their booth at the Middle Tennessee District Fair.
Interested parties of up to four people were able to try their hand at the immersive puzzle. They were told that they were missionaries in a foreign country that was hostile to proselytizing. Their friends and fellow missionaries from the Lawrenceburg Church, the Johnsons, had disappeared. They would have 15 minutes in the Johnsons' hotel room to figure out what had happened before the police came to confiscate their belongings.
Throughout the course of the puzzle, participants would discover clues left behind by the Johnson family, which included a locked box behind a picture, a letter on the desk from a friend, and finally a note inside a Bible with a message that the Johnsons were safe.
Fairgoers seemed to enjoy the room, with nearly 200 attempting to escape over the course of the week. The goal of the puzzle was to raise an awareness of missions, and to share a little about a missionary family who are members at the Lawrenceburg Church.
Best of all, running the booth allowed church members to meet people in the community, and remind them about the greatest Missionary of all, Who came looking specifically for them.
Kentucky-Tennessee | December 2019