BY JOHN BAKER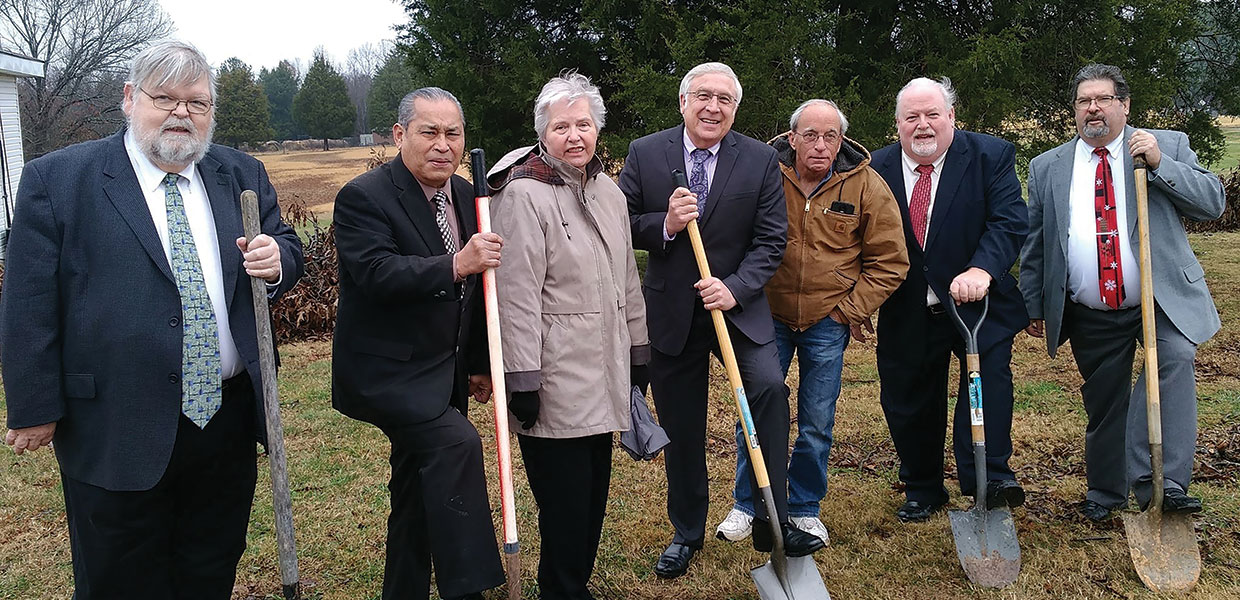 Groundbreaking participants were Bill Davis (left), elder; Joe Castro, elder; Betty Wallace, church treasurer; Kieth Noll, ministerial director; Ric Shoemaker, owner of RES Construction; John Baker, pastor; and Aaron Sirk, head elder. Not pictured: Paul Stanley and Todd Pierce of Stanley Roofing & Construction.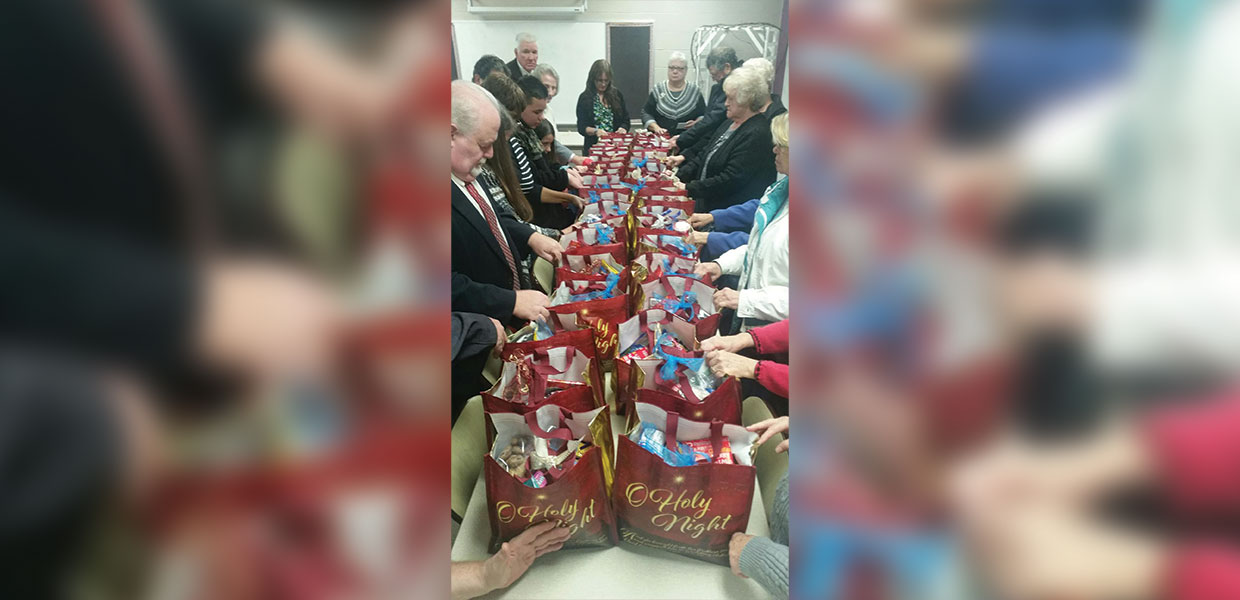 Basket Sabbath
It's not often that two important and intentional events are planned for the same day. However, that is exactly what transpired on a bitterly cold, rainy December 8, 2018. Members of Leach Church in Cedar Grove, Tenn., chose to break ground for a new fellowship hall on "Basket Sabbath." Basket Sabbath is a bi-annual endeavor distributing fruits, food staples, and a sharing book throughout the greater community to families in need. The baskets allow members to visit individuals who are unchurched, recently widowed, or economically disadvantaged.
The new fellowship hall will be roughly two-and-a-half times the size of the old one. The hope is that the newer building, constructed by RES Construction and Stanley Roofing & Construction, both of Jackson, Tenn., will serve the community's needs more effectively when it comes to accommodating dinners, funerals, and wedding receptions. Additionally, the larger space will offer more options to accommodate its ever expanding summer Vacation Bible School program.
The building is expected to be completed by late January.
Kentucky-Tennessee | March 2019