BY HERMAN Q. L. MONTGOMERY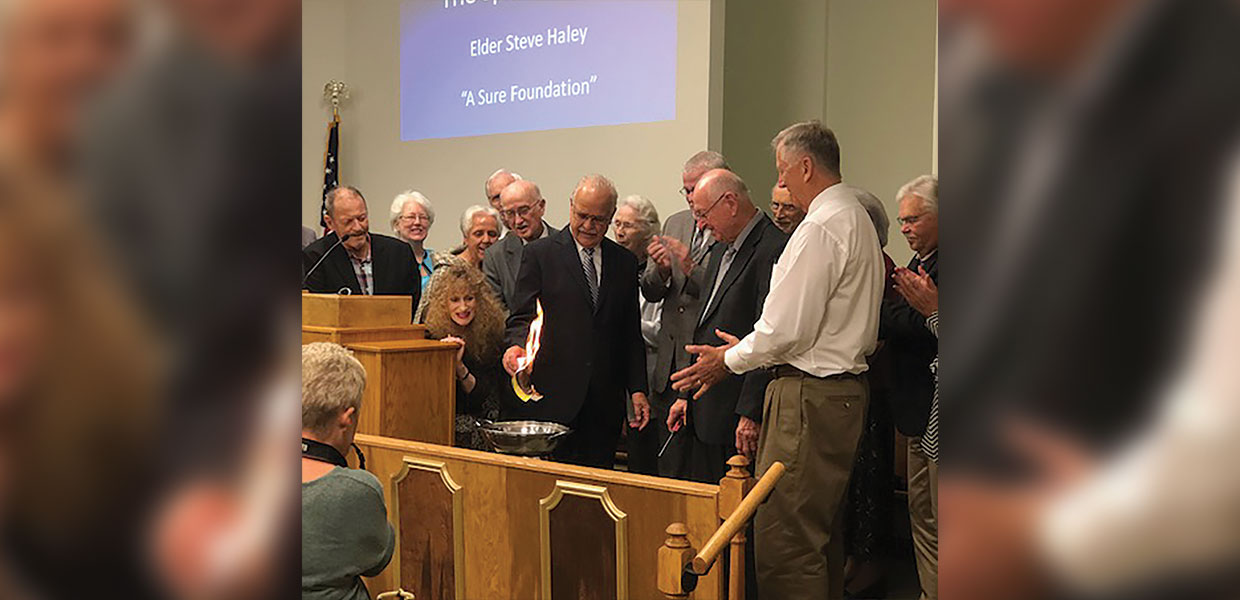 On October 12, 2019, there was much happiness, thankfulness, and praising God among the members of the Lebanon, Tenn., Church, as they celebrated the burning of the mortgage note. Steve Haley, Kentucky- Tennessee Conference president, accompanied by his wife, Malinda, delivered the message and enjoyed the special day with the congregation.
Organization of the group into the Lebanon Company took place on March 15, 1997. The company officially became the Lebanon Church on December 5, 1998. The small congregation raised $200,000 by December 2006, and purchased a nearly 3-acre lot. The Southern Union Revolving Fund agreed to loan the church an additional $200,000, and construction began in February 2007.
The construction company finished the building and presented the keys to the chair of the building committee on December 10, 2007. They worshiped for the first time in the new church on December 15, 2007.
It took approximately 12 years to pay the 20-year note in full. The congregation thanked and praised their heavenly Father for making this possible.
Kentucky-Tennessee | February 2020