BY SILKE HUBBARD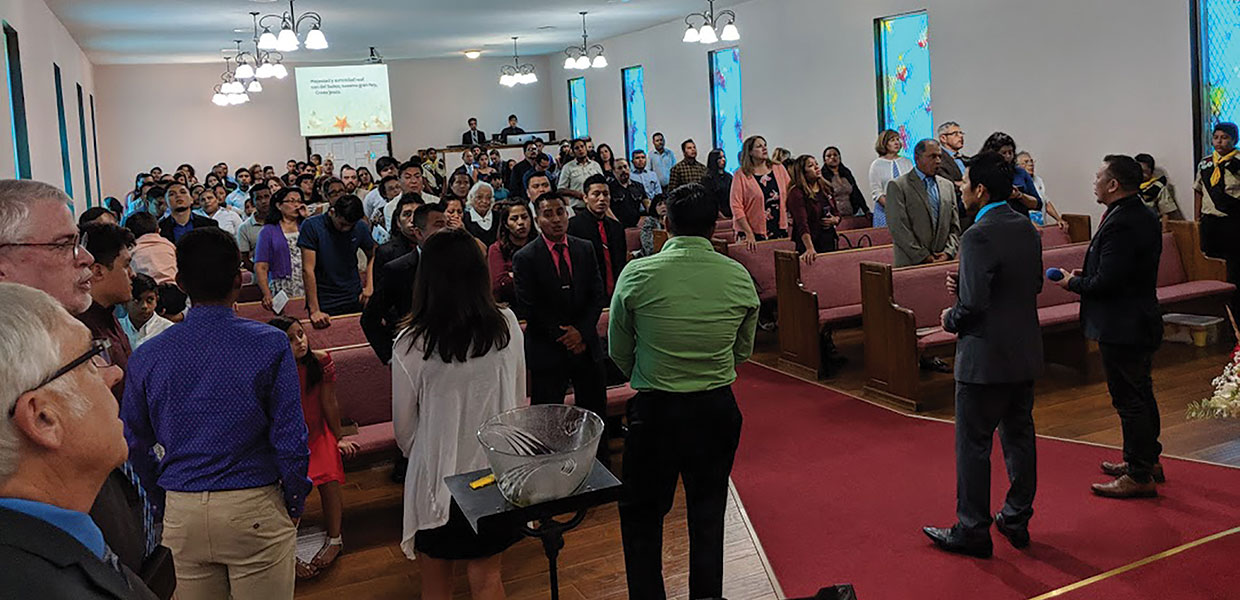 Congregation of the Lebanon Hispanic Church
The Lebanon, Tenn., Hispanic Church celebrated a momentous occasion on Sabbath, July 21, 2018. The congregation of more than 100 active members had paid off their church mortgage of more than $260,000.
Two founding members, Luis Alva and Johanna Valdez, presented the history of the church. For several years, the congregation rented various buildings until they purchased their first building in 2009. They quickly outgrew the space and began looking for a new church home. In 2015 they purchased their current location at 8145 Hwy 109 in Lebanon. Through miracles and the faithfulness of the church members, the mortgage was paid off in three years.
The message was given by Steven Haley, D.Min., president of the Kentucky-Tennessee Conference, encouraging the congregation to build their faith on a firm foundation. Many of the young people provided beautiful music throughout the service. The church service concluded with a note-burning ceremony followed by a special fellowship meal.
The congregation is excited about the future, and they are making plans to reach more of the Hispanic population in that area.
Kentucky-Tennessee | October 2018