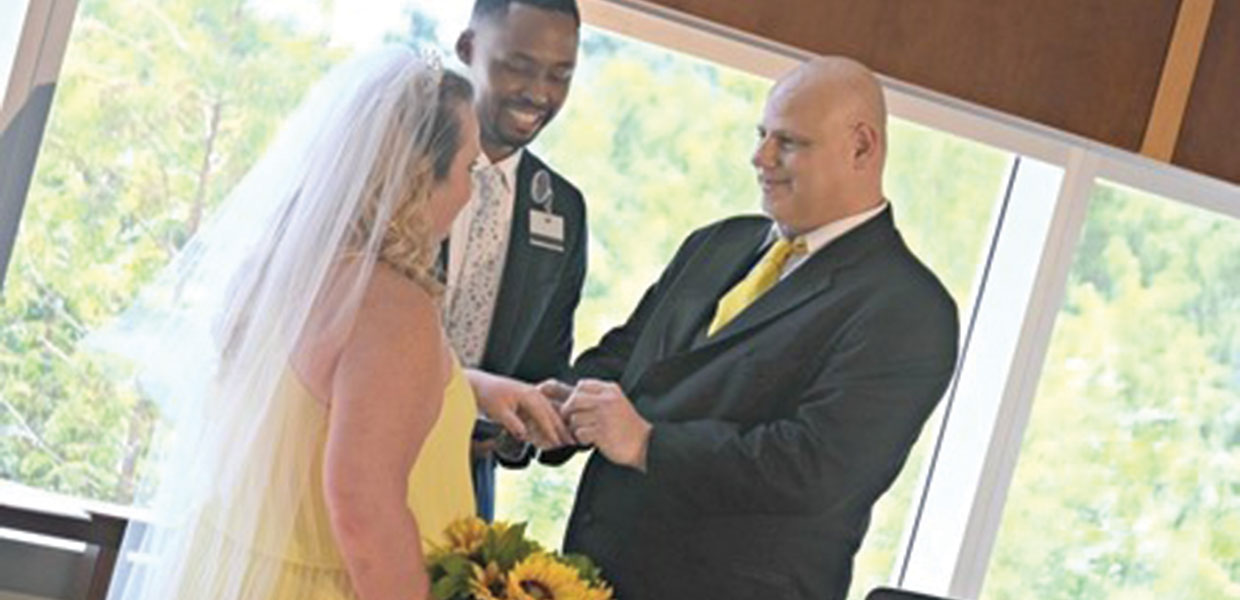 With the help of Michael Fry's Florida Hospital care team, the happy couple said their "I dos" in the hospital chapel.
Michael Fry has been living at Florida Hospital Orlando for the past month as he undergoes chemotherapy treatment for leukemia.
He and his fiancée, Tonia, only learned a month ago that Fry had the disease, and have since had to uproot from their home in Lake Placid, Fla., to live full-time in Orlando. But, their Florida Hospital care team has made the transition easier, Tonia said.
"This place has really become our family," she said. "Coming from two hours-plus away and not knowing anyone, we have made so many great connections," she said.
The couple had been planning to get married in October, but after Fry's diagnosis they decided not to wait. They had planned a simple ceremony in Fry's hospital room, but when his doctor and nurses found out, they sprang into action.
With donations from the care team and the hospital, the couple were wed in the hospital chapel, with Fry's doctor and many of his nurses in attendance.
"It's amazing how many people got involved, and how quickly this all came together," said oncology nurse Julia Farquhar.
Fry, who will continue to undergo chemotherapy and hopes to receive a bone-marrow transplant in October, had more than one reason to celebrate on his wedding day.
"It's the best day of my life," he said, "because now I'm one with her, and as of today, I'm in remission."
Adventist Health System | November 2016