BY Laurie Gibson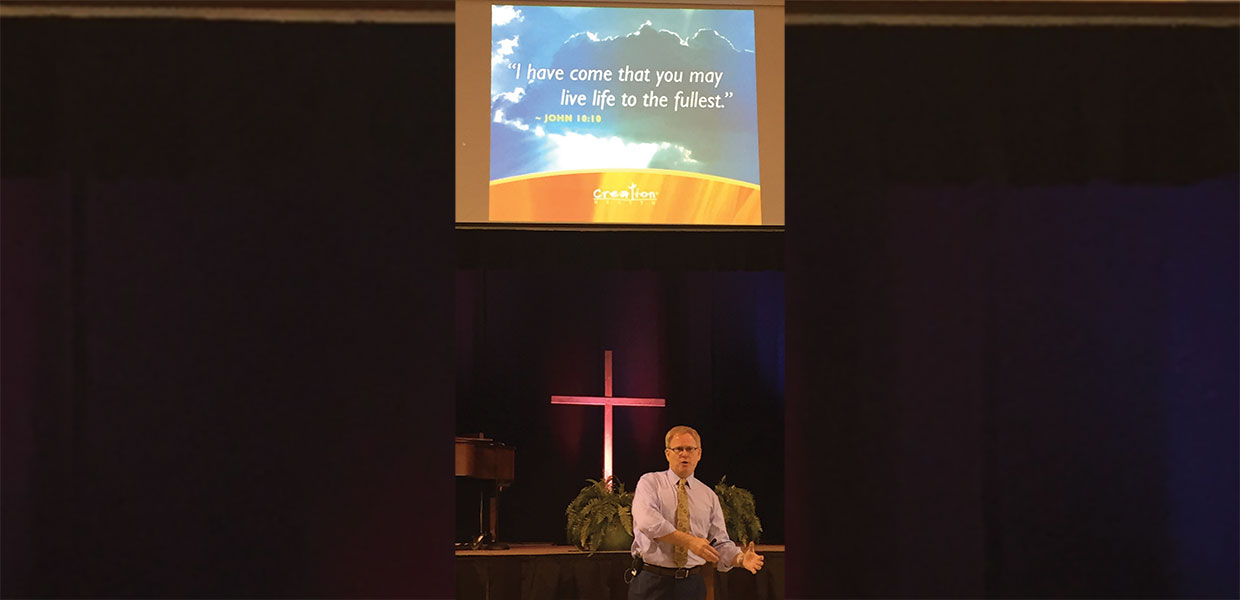 Lynell LaMountain, Southern Union health ministries director, kicked off the CREATION Health meetings in early September 2017.
Submitted by: Laurie Gibson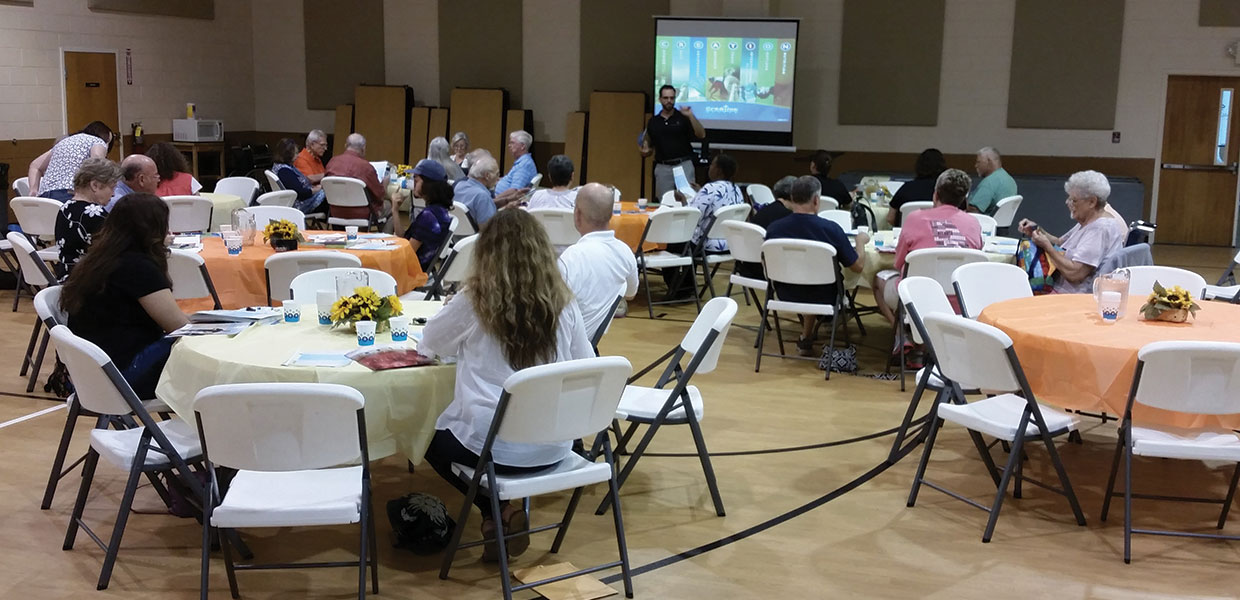 The Peachtree City, Ga., Church offered a CREATION Health seminar series in September and October 2017. Twenty-five were in attendance, and a meal was provided at each meeting, as well as childcare, making it easier for individuals to attend the meetings.
Submitted by: Laurie Gibson
John 10:10 states, "…I have come so that they may live life to the fullest." This is exactly what the members and friends of the Peachtree City Church learned more about during the months of September and October last year, as they focused on CREATION Health, in which the main idea is that "God offers abundant life to anyone who wants to be fully alive today and forevermore."
The eight main ideas of CREATION Health — Choice, Rest, Environment, Activity, Trust, Interpersonal Relationships, Outlook, and Nutrition — were explored on a deeper level pertaining to a person's well-being. The Peachtree City Church concentrated on these health-related issues by hosting an eight-week class on CREATION Health. CREATION Health encompasses a faith-based look at these topics as they relate to each person's health. It's about creating whole-person wellness, which can lead to hope, good health, and happiness.
Lynell LaMountain, Southern Union health ministries director, kick-started the series by speaking to the church members during the weekend of September 8-9, 2017. The class then began Tuesday, September 12, and continued each Tuesday night through October 31, with one topic of CREATION Health covered each week.
With an average attendance of around 25 people, participants were treated to delicious meals during each class, ranging from homemade sandwiches and soups to haystacks. Dinner was then followed by the topic presentation given by Nate Elias, pastor of Peachtree City Church.
Speaking about the event, Elias said, "I would have never predicted the number of members and friends who chose to commit to an eight-week class of living healthier lives. Having the dinner before each session, as well as providing childcare, offered a user-friendly experience for various age groups. It was truly wonderful to see a multi-generational event taking place." During the meetings, Elias also had many CREATION Health books and other health-related books for sale at a discounted price.
The hope was that attendees walked away with more knowledge about how to improve their lives in one or more of the areas discussed. Mary Carlson, a church member who attended each night of the class, commented, "CREATION Health reinforced the power of choice for me. Everything the class offered had its foundation in the choices I make. The classes opened my eyes and heart to the value of the choices I make on a daily basis."
For more information about events at the Peachtree City Church, visit ptcsda.com, and for more information about CREATION Health, visit creationhealth.com.
Georgia-Cumberland | February 2018