BY TODD and RENEE VAN CLEVE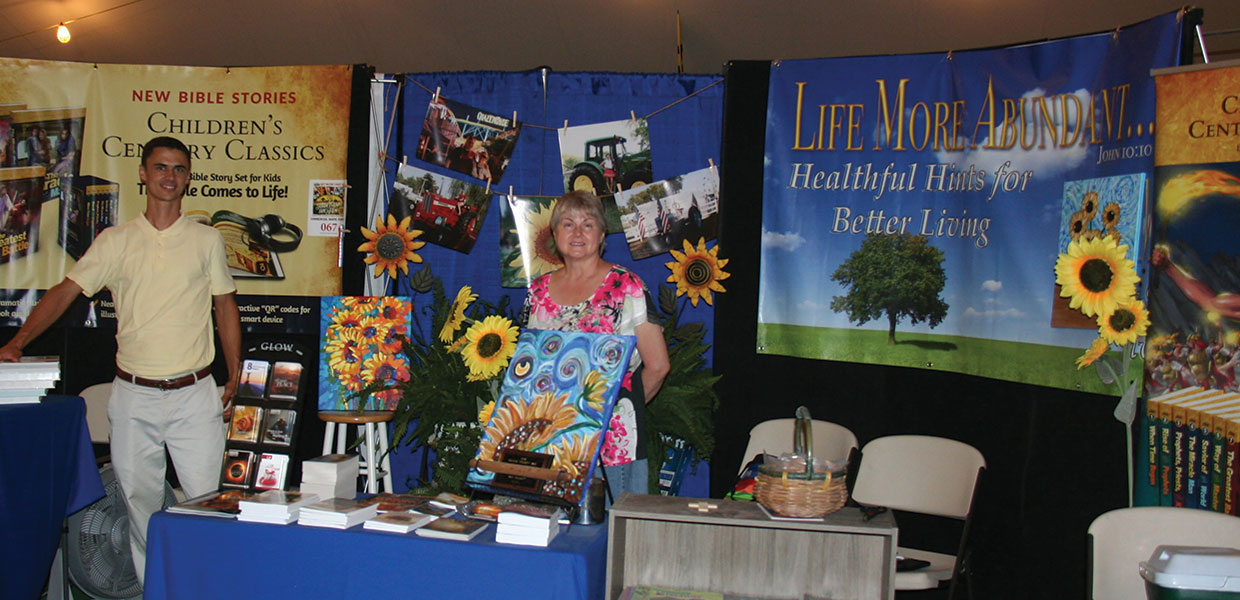 Hans Smars and Wisa Bane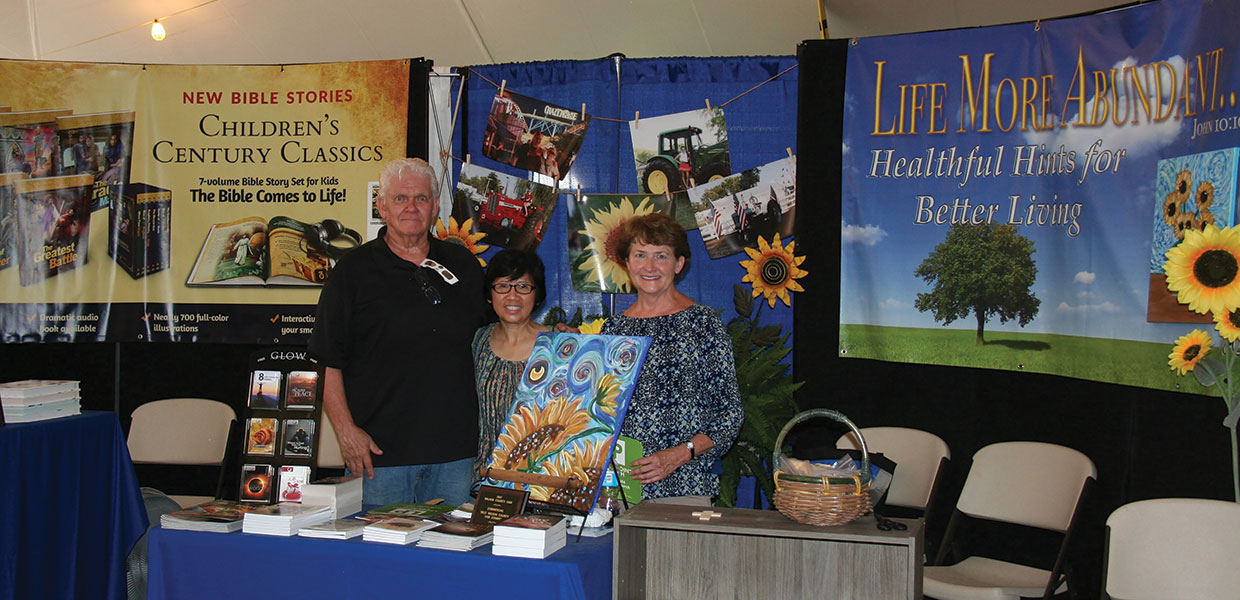 Irvin Barber, Yante Sajedcki, and Susan Warren
Over the past two years, the Life More Abundant group from Murfreesboro, Tenn., has participated in literature outreach at the Wilson County Fair in Lebanon, Tenn. God has truly blessed their efforts richly. The group has engaged in much prayer concerning the best ways to reach the public directly with the timeless and distinctive truths of the Gospel. This year the emphasis was placed on books given to interested individuals, in hope that they would be a perpetual witness in the home. Approximately 2,000 books were handed out, consisting of a combination of the Spirit of Prophecy, gospel oriented books, and Daniel and Revelation prophecy books. These books were geared toward a wider audience of age and interest levels.
Little wooden cross puzzles, which have been a hit since inception of the booth, were given again this year. Rocky Davis, Conference literature evangelist director, displayed the new Bible study series for children, Conflict of the Ages series, and many more. During the past few years, more than 1,000 homes have been visited by literature evangelists from contacts begun by the Life More Abundant group.
The group plans to team up again in 2018 with the Kentucky-Tennessee Conference at the Wilson County Fair. Prayers for this ministry are appreciated as they continue to reach out to the public and spread the Word.
Kentucky-Tennessee | December 2017