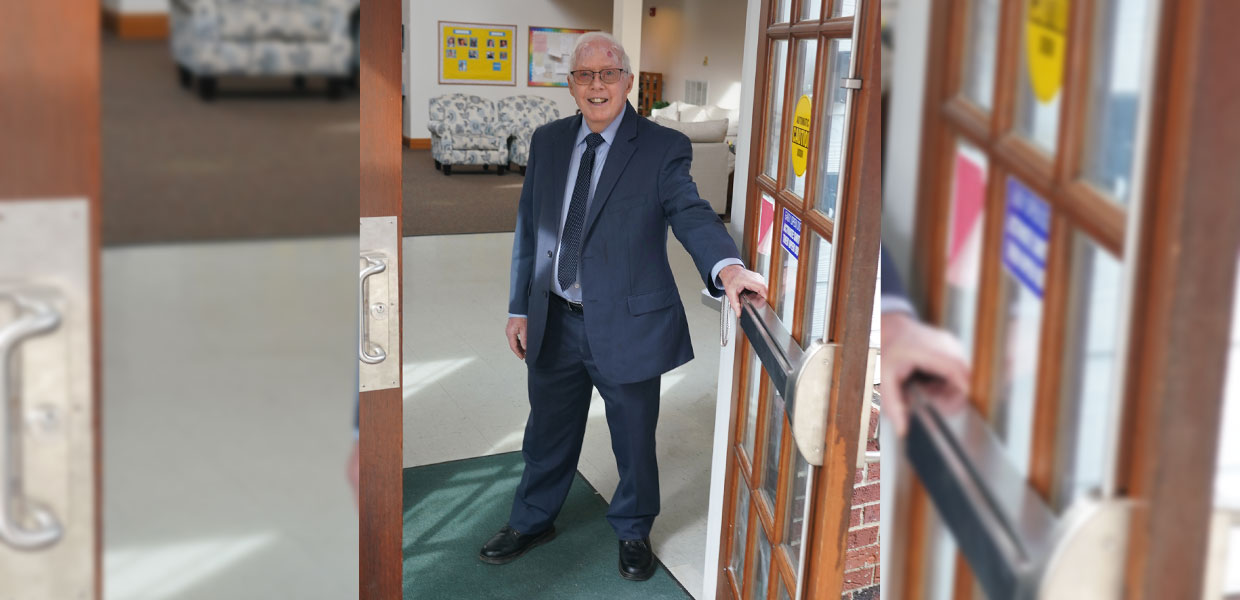 David Sharpe, retired pastor
Haskell Williams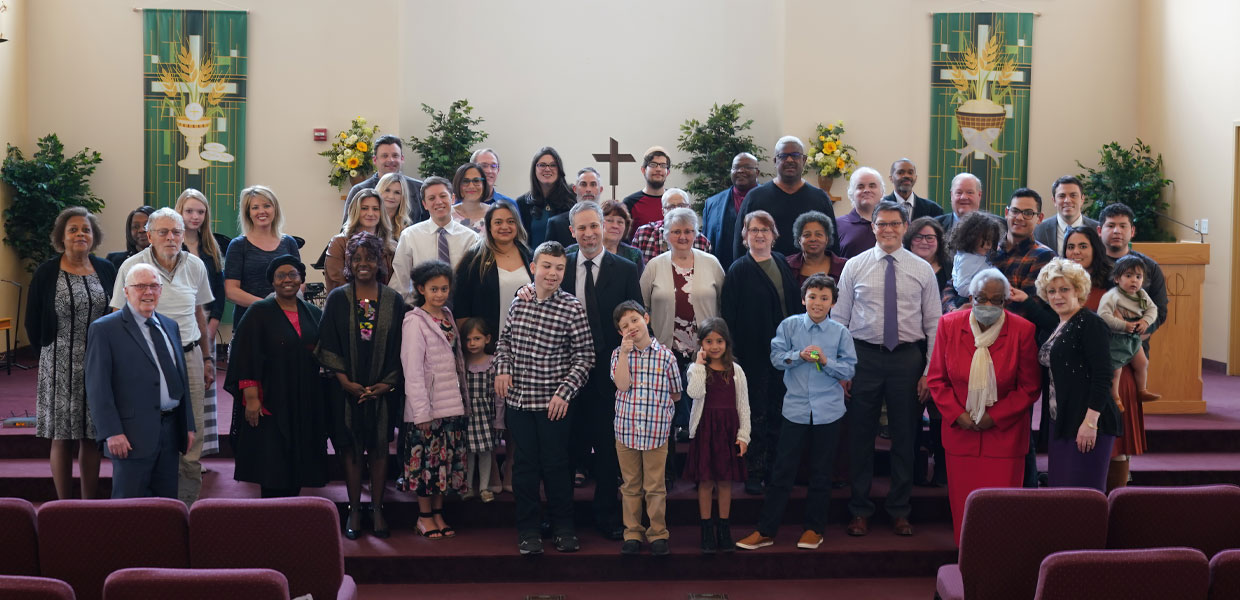 Haskell Williams
The Lighthouse Adventist Fellowship of Fuquay-Varina was celebrated as a new church in the Carolina Conference on February 11, 2023.
Those who came to worship that Sabbath morning were greeted at the door by David Sharpe, retired pastor. Sharpe has provided guidance and support from the beginning — even from a distance of hundreds of miles for many years, before he relocated to the Raleigh, N.C., area.
The congregation's journey to "the sisterhood of churches" presented its share of challenges. Their beginning was well before there were guidelines and formal steps toward planting a church. There wasn't a "mother church" to nurture or assist. They were charting a new course.
It began in 2001, when the late Ron Schmidt, then Carolina executive secretary, asked members of the Raleigh First Church to start a church. David and Shari Leader were involved in Sabbath School and other responsibilities, but they accepted the challenge. They, with many others, including their four sons, Jeffrey, Jeremy, Jared, and Jordan; and remaining charter members Tommy and Annette Johnson and Lindsey Miles began a process of meeting after lunch on Sabbath to pray, discuss, plan, and strategize what would be involved.
The congregation has had a nomadic experience, much like Abraham of old. Their first Sabbath service was in a park in October, 2001. Then for years the group met in the Leaders' home until their home experienced a catastrophic fire. So, the congregation migrated to meeting in the Leaders' rental home, and then back to the reconstructed house. They even held communion in the garage, with Dexter Richardson, pastor, conducting the service. Organization as a company came in April 2002. Property was purchased, but proved inadequate and had to be sold.
Rental space was found in the lower floor of a Mormon bookstore in Apex, N.C., for five years. When that building was sold, the company met in a series of community centers and daycare centers. Because none of them would offer a long-term commitment, Shari Leader searched every week for a place to meet. She would literally have to announce from Sabbath to Sabbath where the company would meet the next week. Sometimes it was down to Friday at 5 p.m., when a place to worship was secured. But, God always provided.
In 2016, the gracious members of Abiding Presence Lutheran Church offered their sanctuary as a consistent place to worship. The fellow-Christian hosts have been most helpful and accommodating, even allowing multiple evangelistic series to be conducted in their church.
Despite the challenges of COVID, the Lighthouse Fellowship has been diligent and strategic in holding one to two series of evangelistic outreach each year, most of which have been streamed online. The resulting growth has grown the congregation to meet the benchmarks of a church. Consequently, the church planting committee recommended their next step.
The Carolina Conference Executive Committee voted to recognize the Lighthouse Adventist Fellowship on October 3, 2022. Ahead are more plans to reach the community with the everlasting Gospel.
Carolina | July 2023