Dimitri Scavellae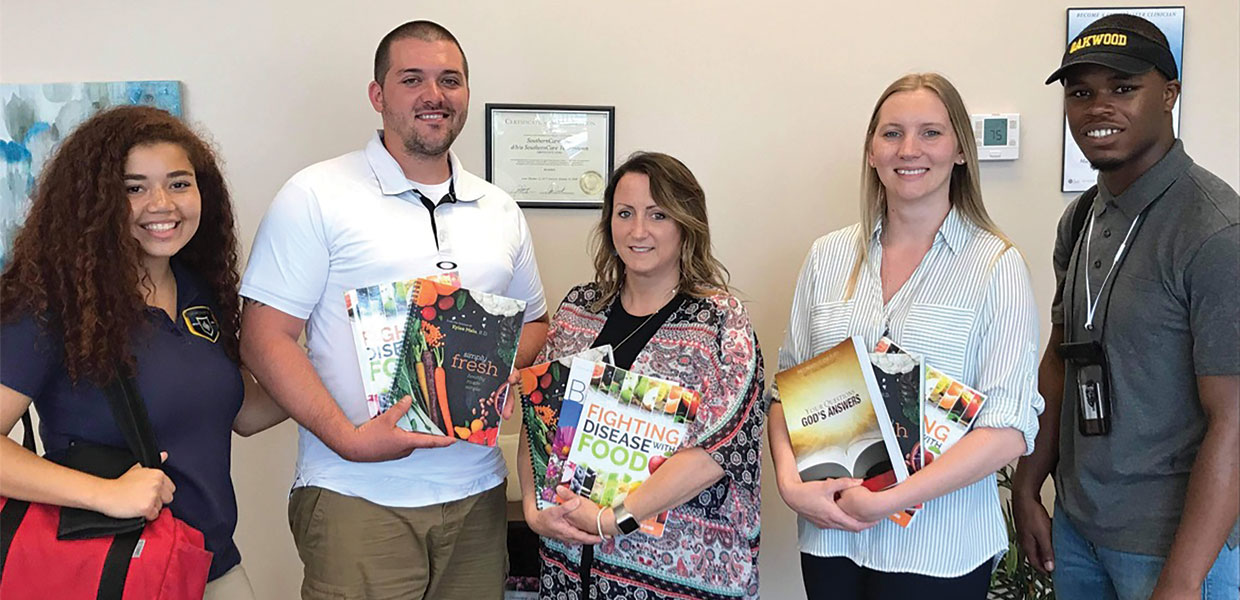 Literature evangelists share materials with individuals.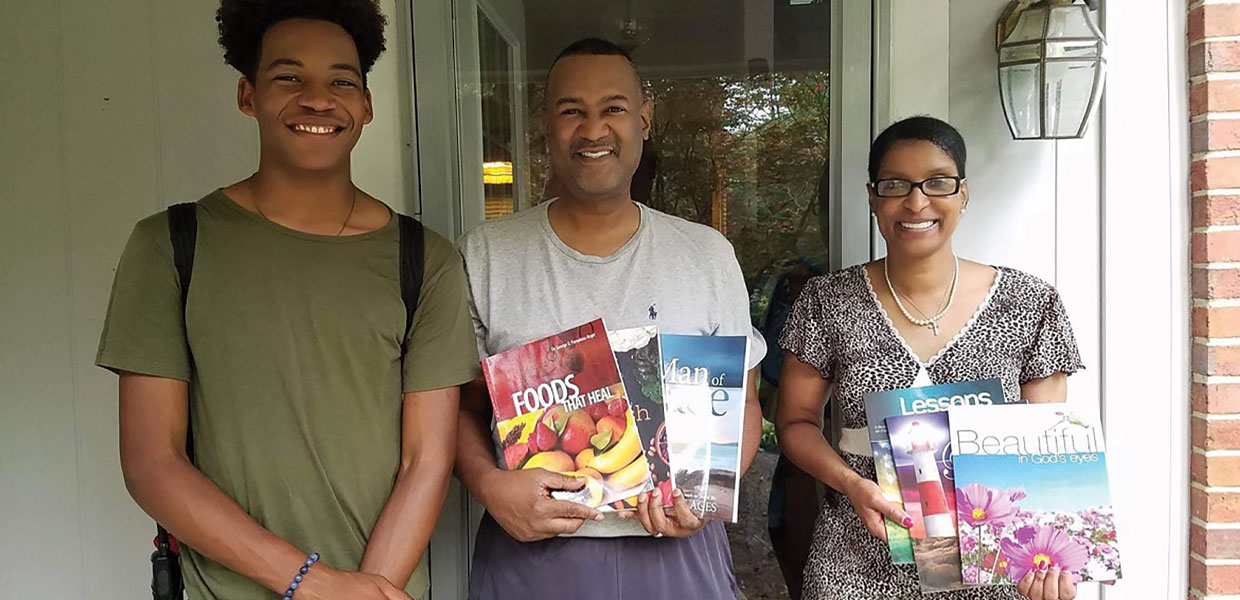 Literature evangelist made a sale of truth-filled literature.
The year 2020 was said to be the year of 20/20 vision. Many anticipated it being a year full of new exploits that would catapult some to a new dimension in ministry. The new year was not expected to be an "ordinary" year, and indeed it was not.
The COVID-19 pandemic hit and completely altered the ways of living and doing ministry. Many were forced to have an adaptable mindset that would allow the ministries to survive and still be effective in the wake and aftermath of the pandemic. It challenged all to be creative and innovative in their mission to spread the Gospel of Jesus Christ. Indeed, COVID-19 was the corrective lens needed to have 20/20 vision in a world that would never be the same.
For literature evangelists, the pandemic presented a new obstacle that they would have to overcome. Door-to-door initiatives were discouraged to avoid the spread of the virus, and there was little movement happening at the onset of the pandemic. However, today the movement continues.
South Central's Publishing Department is excited about their literature evangelism summer campaign, under the leadership of the new director, Dimitri Scavella, pastor. The campaign is being held in Nashville, Tenn., May 16 to August 1, 2021. The theme for this summer is "The Night is Coming," based on John 9:4, which says, "I must work the works of Him who sent Me while it is day; the night is coming when no one can work."
Young men and women are engaged in door-to-door ministry, spreading the everlasting Gospel of Jesus Christ, and raising substantial funds for their school's tuition.
COVID-19 has shown many that the window of opportunity to do ministry as all know it is closing. The night is coming!
South Central | July 2021