BY DANIEL SPENCER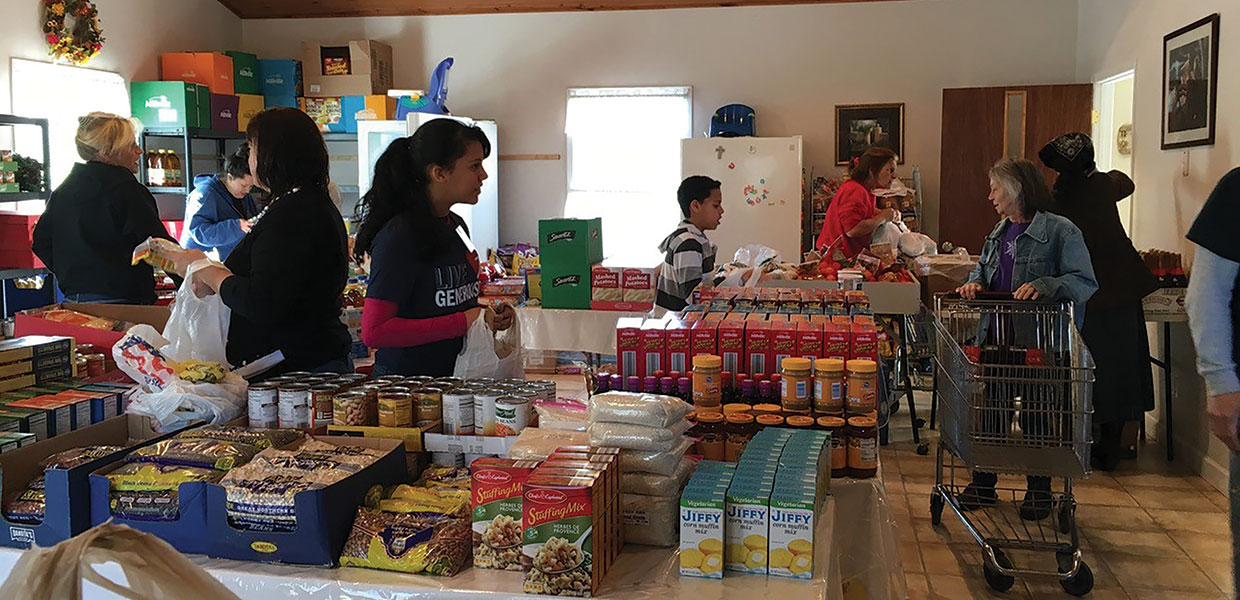 Community Food Pantry Mission
It has been two years since the Lobelville, Tenn., Church launched the Community Food Pantry Mission. The road has been long carved in a path of challenges, with every month an act of love and faith. Results are finally being seen.
There have been many thankful words of gratitude, and stories of hope are being written in the hearts of the community, but more than that, souls are being reached by a practical Gospel that is too evident to be ignored.
"Gene" attended the Back Pack program, an extension of the food pantry mission, where students in need receive a back pack containing school materials. After Gene returned home, he called the pastor and started a 30-minute Bible study by phone.
Another couple are trying to get back on their feet. They came to the food pantry, and "Kristan" asked about the Sabbath. "Joseph" needed a job, so the pastor prayed with them for Joseph to find a job. As they left, Joseph's phone rang; it was a job offer. "I have no doubt it was your prayer," he said. They were so thankful they decided to start attending Prayer Meeting with their children.
Many more testimonies could be shared; this love story is not finished. Every day a blank page is opened to be filled with the warmth of the true Gospel of Jesus Christ. In the words of the Master, "…Inasmuch as ye have done it unto one of the least of these my brethren, ye have done it unto me."
Kentucky-Tennessee | March 2018