BY Shane Hochstetler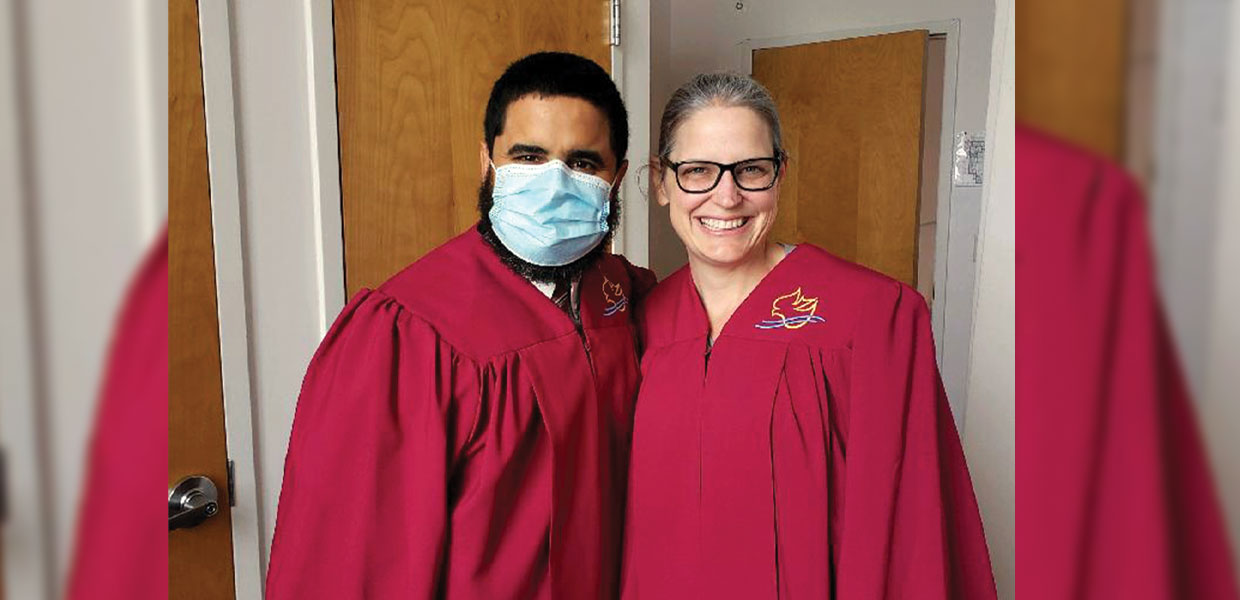 Katie Danielson appreciates the family-like acceptance she has received over the years, and that was a key factor to her decision to be baptized by Jay Rosario, former pastor for Panama City.
Katie Danielson was baptized and joined the church membership at the Panama City, Fla., Church on September 19, 2020. Her journey to this point was many years in the making. Her experience with the Seventh-day Adventist Church began when her family moved to Yap, an island in the South Pacific Ocean between the Philippines and Guam. Danielson was 15 years old, and although her parents weren't Adventists, they enrolled her at the Adventist school because it had a strong reputation for educational excellence. "It was almost like coming home because there were Americans there," says Danielson, The students and teachers "just showed me the love of Jesus, and made me feel welcomed." Following her time in Yap and at the school, Danielson went about life as usual in the United States, without connecting to the Church.
Later, in 2012, while working at a medical facility in Panama City, Fla., she befriended Sandy Ellington, a member of the Panama City Church. During their workplace discussions, they discovered that each of them had attended an Adventist Academy growing up. This discovery allowed for other talks, and ultimately Ellington invited Danielson to attend church with her in 2013. The two became very good friends, and Danielson continued to participate in church intermittently until 2015, when she left for graduate school. Danielson returned to the area in 2017 after receiving an offer to work as a nurse practitioner in the same facility she worked at before. Upon her return, she began attending church more regularly.
In time, she realized she needed to make a more substantial commitment to God, and asked about baptism. Jay
Rosario, pastor of the church at the time, started baptismal studies with Danielson. It was here that she was informed about church membership and its connection with baptism. She was all for it.
As Danielson thinks back over the last 20 years and her experience with Adventism at the island school, and then Adventism in friendship and at the church, the thing that appealed to her most and kept her close to the Church was the acceptance she felt. "It is like family," she says, continuing, "there is love here." She also appreciates the diversity of the Church and its global reach. She was accepted as a teenager in one place, then accepted as an adult in another: "To me, that was huge."
Gulf States | December 2020