BY Kivette Sinclair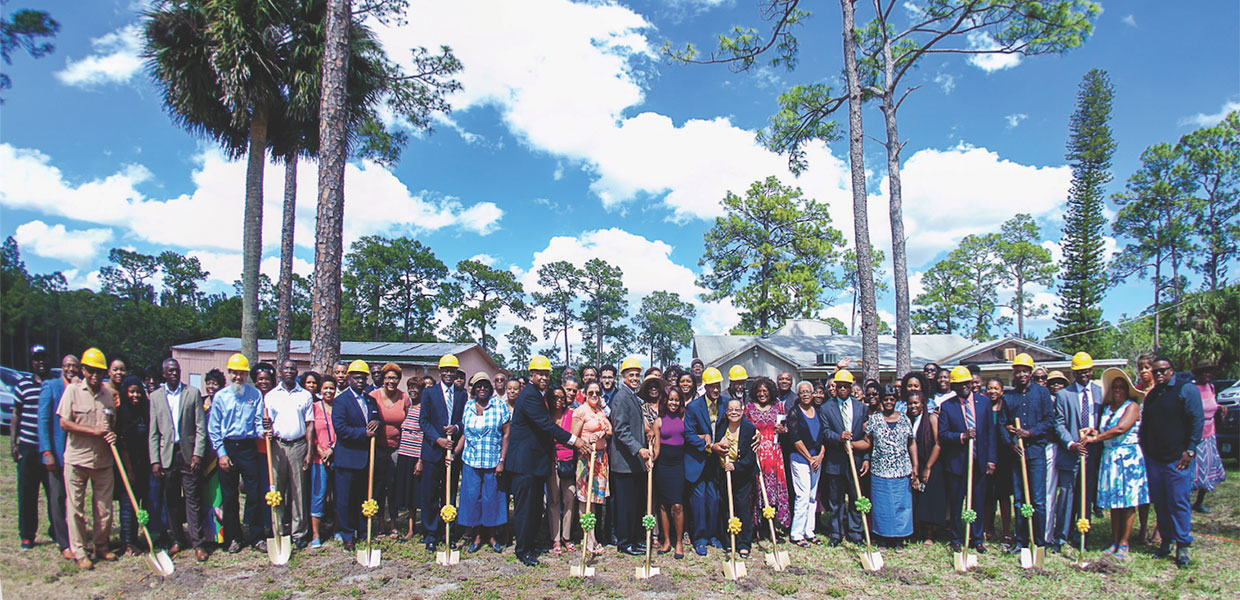 Groundbreaking event at First Church in Loxahatchee Groves, Fla.
Barry Bonner, senior pastor of First Church in Loxahatchee Groves, Fla., along with his congregation, guest pastors, Southeastern Conference officials, contractors, city officials, and well-wishers, celebrated the momentous groundbreaking event for the new church edifice on February 26, 2017. The members give glory, honor, and praises to God for bringing First Church to this milestone during its church history.
Ellen G. White wrote in Testimonies for the Church, Volume 4, "A house of worship must be erected whenever a company of believers is raised up." She strongly suggests that workers should never leave a place without accomplishing this feat. In Volume 5, White wrote, "Extensive preparations were necessary when the people of God were about to build the sanctuary in the wilderness." This has indeed been the case in Loxahatchee Groves, where for 10 years the members of this congregation worked tirelessly to build a sanctuary that would reflect the true splendor and character of the Lord and Savior. Today, they can praise God for His continued blessings upon them, and for bringing this project to fruition.
Bonner and the members ask for continued prayers and support as they seek to build a sanctuary that is in accordance with His character and majesty. As the Scripture says, "And let them make me a sanctuary, that I may dwell among them," Exodus 25:8, KJV. "And there I will meet with thee, and I will commune with thee from above the mercy seat…," Exodus 25:22, KJV. Ellen White wrote in Counsels for the Church, "The house is the sanctuary for the family, and the closet or the grove the most retired place for individual worship; but the church is the sanctuary for the congregation."
When the members have fully erected the sanctuary, they will say in the words of David, "Praise ye the Lord. Praise God in His sanctuary; praise Him in the firmament of His power," Psalm 150:1, KJV.
Southeastern | August 2017