BY KEN TURPEN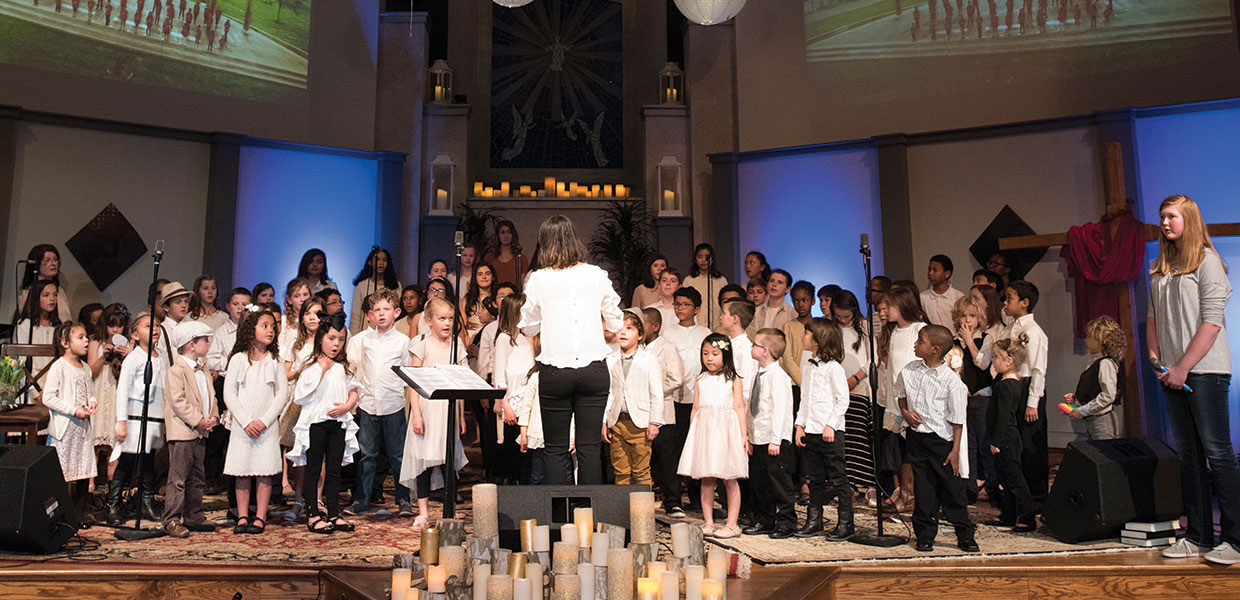 The Kids in Tune choir and director celebrate 10 years of missionary service.
Did you know that you don't need to travel or be a certain age to be a missionary? The Madison Campus children's choir, Kids in Tune, has been a missionary group for 10 years. The choir celebrated its 10th anniversary on March 25, 2017, with a performance of songs from their newly released DVD, Thankful Heart.
Eighty former and current members of the choir joined to sing easily recognizable numbers like, "El Shaddai," "The Wonderful Cross," and "How Great is Our God." The concert also featured original songs written specifically for the DVD: "Servant's Prayer," by Billy Smiley and Gissela Kroll, and "Scars," by Aaron Jones.
Kids in Tune released a CD several years ago that has been shared on Christian networks. The choir has inspired the founding of choirs in Brazil, Australia, and Mongolia. Its songs have been used for nursing home ministries in Canada, non-denominational Vacation Bible School programs, and special church and school programs around the country and world. Now that influence is spreading further through the release of the Thankful Heart DVD. Choir director and founder Gissela Kroll and choir coordinator Faith Martin have done an amazing job with the children's choir.
"It's such a blessing to see God work through us," Kroll said. "Our hope is that many hearts, little and big, will be touched by God's love, and that they will be inspired to serve Him."
Kentucky-Tennessee | June 2017