BY SANDRA RIVERA TURPEN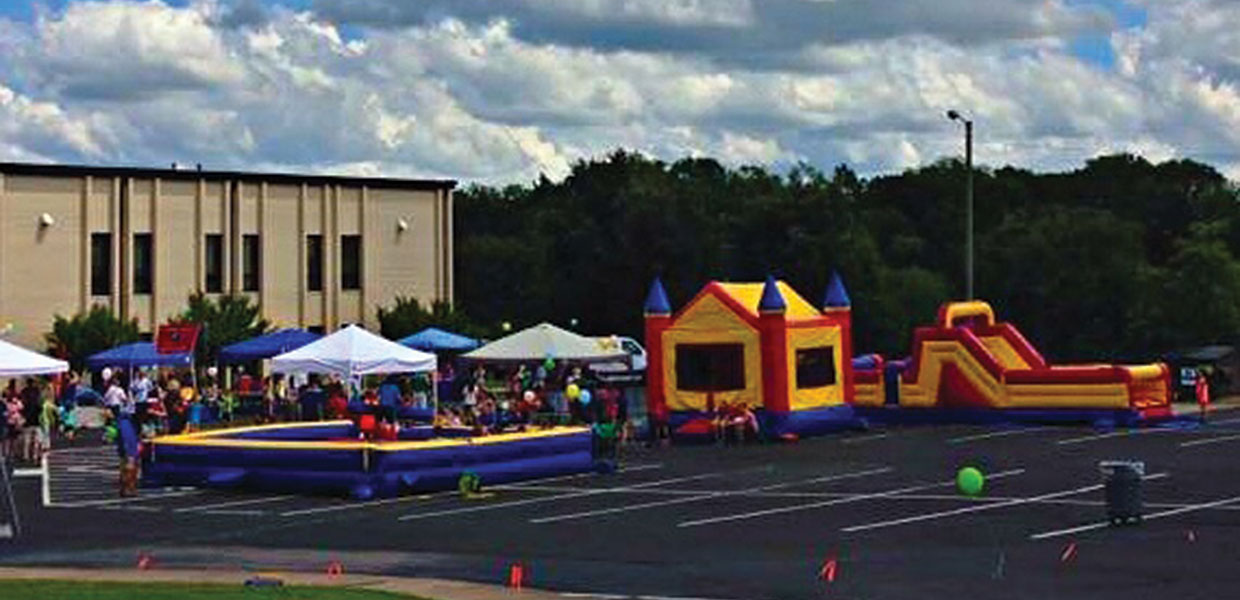 More than 50 percent of Madison, Tenn., residents are classified as coming from low-income families. In August 2016, the Madison Campus Church (MCC) decided to support these families with a community-wide project to help supply the children with backpacks and school supplies. The MCC family ministries and young adult pastor, Ignacio Silverio, coordinated the event and used young adults from the church to go into the Madison community to personally, door by door, invite families to a Back-to-School Community Block Party.
Early Sunday morning, August 14, castle and bounce houses were inflated and canopies were raised. By the afternoon, the church parking lot was lined with tents from different church ministries sharing their services along with free food and free school supplies. The ministries included the 180 Crew, MCC's youth group; ACS 403 Center; Naomi's Fellowship, a ministry that offers help and comfort to widows; Pathfinders; and Adventurers. Soon the cars started arriving with children and teenagers, parents and grandparents. It wasn't long before the sounds of the crowd and the Day 7 praise group proved the party had begun.
The Block Party was a great success as hundreds of families and children visited each station, played games, ate, and enjoyed the sunny day. The children blessed by the back-to-school backpacks, abd entire families benefited by the support offered. Additionally, more than 30 children from the community registered to participate in the MCC Adventurer Club.
"We feel this event was a great way to be involved in the lives of our community by helping them, spending time with them, and showing them what our church has to offer," said Silverio.
Kentucky-Tennessee | November 2016