BY ABNER FUENTES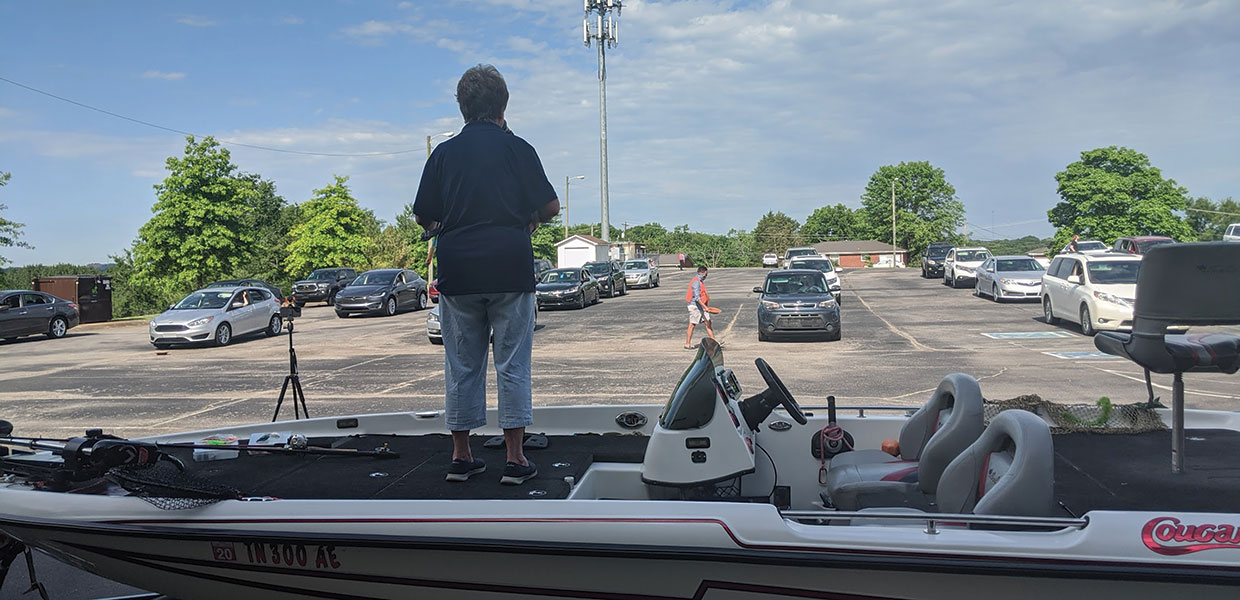 Julie Vega, Madison Campus Church caring connections pastor, welcomes everyone to the service.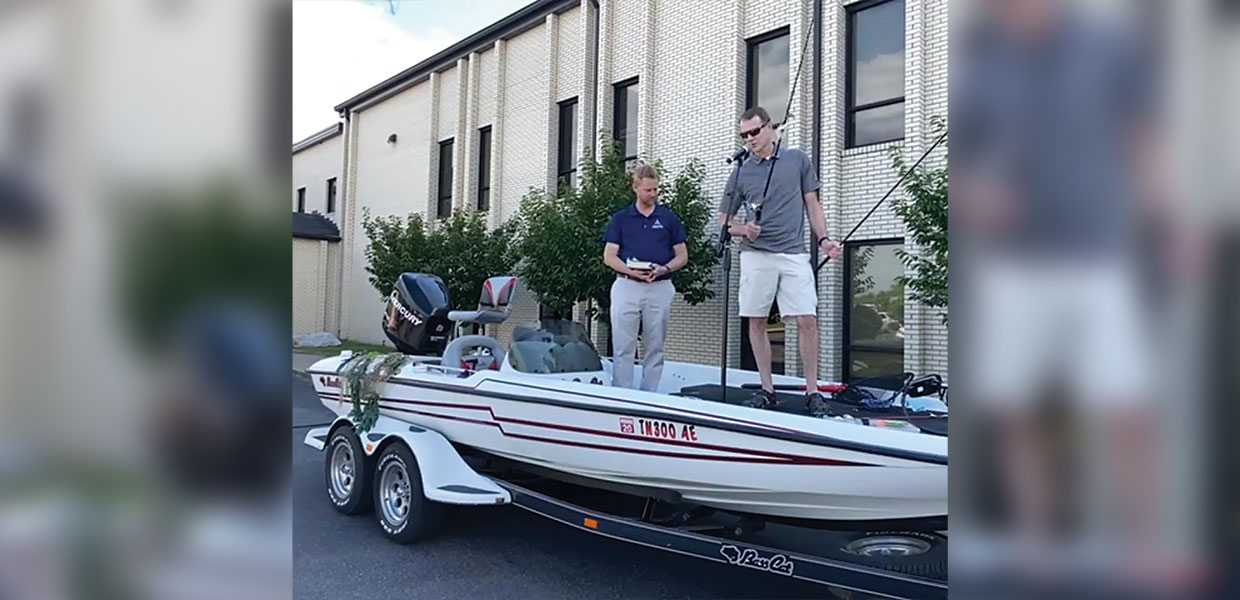 Ken Wetmore (left), Madison Campus Church senior pastor, and David Murphy discuss fishing techniques during the sermon.
The weather could not have been more perfect. Bright, warm sunshine, a cool breeze, a clear blue sky, and a very excited pastoral staff greeted each member and guest as they arrived for the Sabbath morning worship service. This was the first Sabbath worship service in a while (3 months and 7 days, but who's counting?), and the first ever of its kind. The Madison Campus Church (MCC) family met together — separately — Sabbath, June 13, 2020, for the first time since March 7, 2020, and for the first drive-in church service in the history of MCC.
Although the MCC worship service had been made available virtually during this time, the joy and excitement on the faces of those in attendance clearly expressed how much the church family members had missed one another. The entire pastoral staff led in worship before Ken Wetmore, MCC senior pastor, concluded with the final sermon in the series, "End of the World for Dummies," based on Matthew 24 and 25. The title of the sermon was "Go Fishing," and included several highlights:
An interview with one of MCC's very own deacons and fishing experts, David Murphy.
A brief overview of the parables of the talents and of the goats and sheep (Matthew 25).
A recap of God's call to His disciples (Luke 5:1-11).
A reminder that God has invested His gifts in each and every person, and expects them to nurture and grow those gifts in His service to those around us.
A challenge to members to share the hope, love, and peace that is only found in Jesus with a hurting world.
And, all from the back of a fishing boat!
The MCC family is prayerfully hopeful that this is the beginning of a "new normal" in which they continue to look forward to more family reunions each and every Sabbath. With even greater anticipation, they look forward to the ultimate Sabbath reunion with the Lord and Savior and the entire family of believers!
Kentucky-Tennessee | August 2020