BY KRISTEN WHITLEY MCC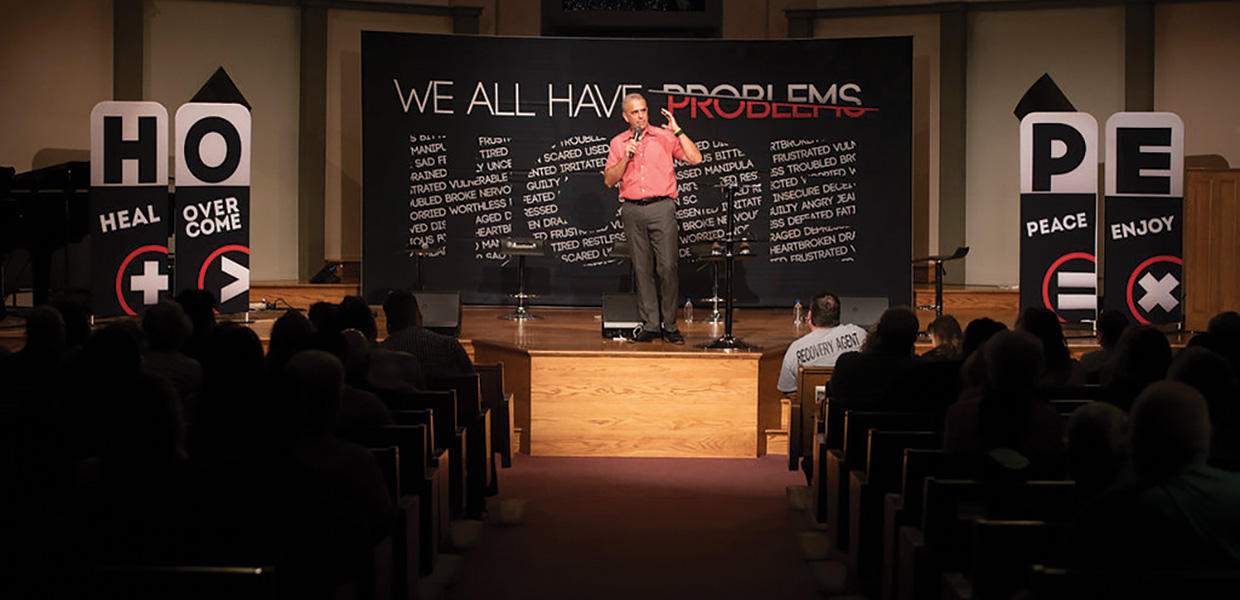 This summer Madison Campus Church (MCC), located in a suburb of Nashville, Tenn., hosted an evangelistic series from July 21-28, 2018. The speaker, Roger Hernandez, ministerial and evangelism director at the Southern Union, spoke on the theme, "We All Have Problems Hope."
Each night before Hernandez's message, the audience was blessed with beautiful music from guest singers and bands, including Jason Gray, Jonny Diaz, Committed, Chris August, and the Talleys. "The music was truly wonderful," said Karen Hamberger, a member of MCC. "I was especially touched on Sabbath by the Talleys. Their songs of hope were very encouraging for me after the recent loss of my father."
The average attendance of the eight-night series was 402, with the highest attendance of 626 at the final meeting. Throughout the meetings, there were 209 visitors.
Ken Wetmore, senior pastor at MCC, commented, "I think that the meetings were fantastic! The message Roger Hernandez shared was relevant, meaningful, and uplifting. I feel that the meetings were a huge success." The series resulted in 10 baptisms, one profession of faith, and more than 16 individuals expressing an interest in baptismal studies with the goal of baptism. During the meetings, more than $6,500 was raised for local charities.
The series was made possible by financial support from Southern Adventist University, the Southern Union, and the Kentucky-Tennessee Conference.
Kentucky-Tennessee | November 2018