BY HAMLET CANOSA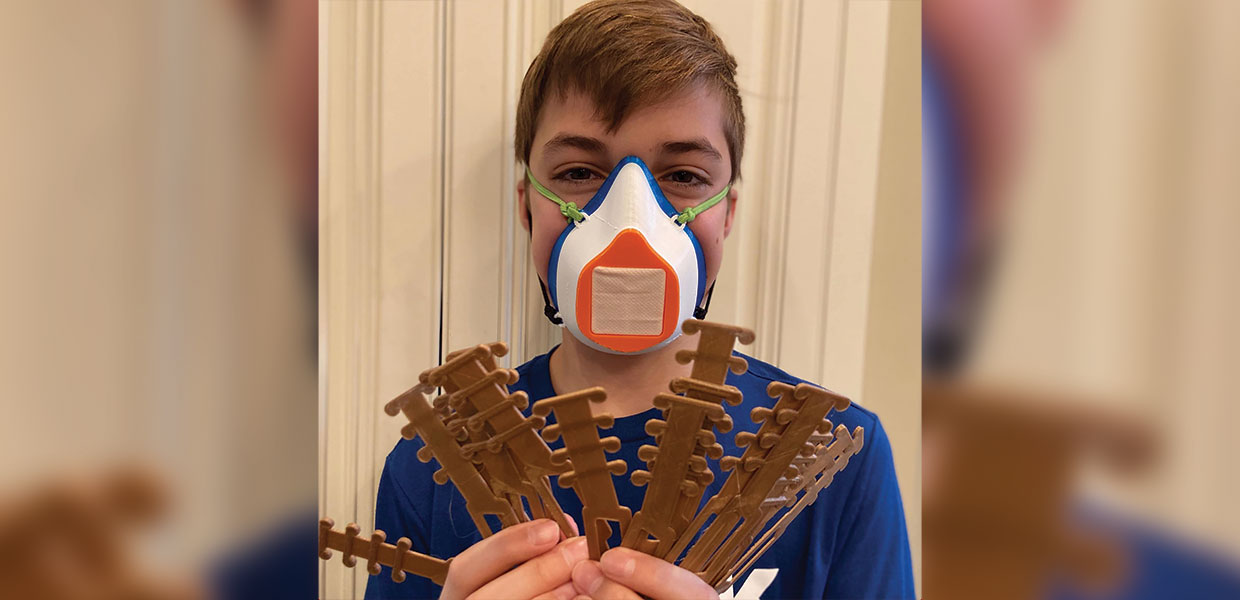 Braden Larson is wearing one of the face masks and holding the extenders that he makes on his 3-D printer.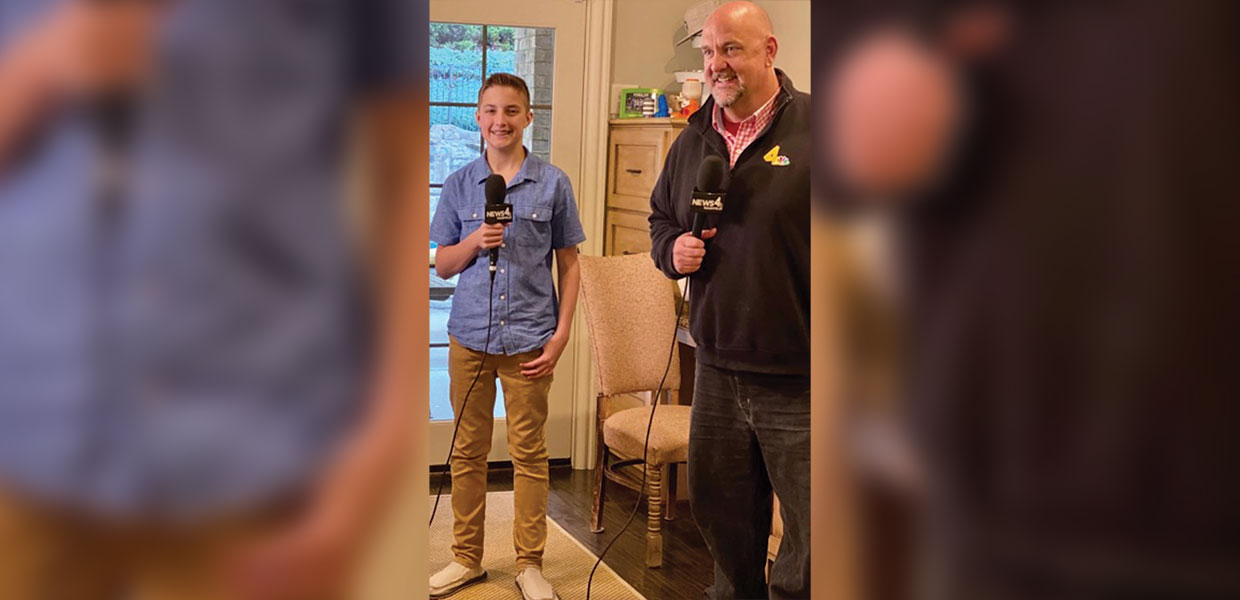 Braden Larson (left) and Joe Dubin
Braden Larson celebrated his 15th birthday in an extraordinary way. On his birthday, Joe Dubin, popular reporter for WSMV, Nashville's NBC local affiliate, visited his home for four separate interviews during several hours to broadcast in the morning and evening newscasts. His interest — Larson's 3-D printer contributions to the healthcare frontline fighters across middle Tennessee.
Larson has made face masks with filters, face shields, and hundreds of face mask extenders that are now being used by nurses and other healthcare professionals at Skyline Medical Center, Vanderbilt University Medical Center, Summit Medical Center, Tennova Healthcare Clarksville, and Centennial Medical Center.
"You've made hundreds of extenders with your 3-D printer. Why are you doing this?" Dubin asked. "I noticed there was a need," responded Larson. "The masks were hurting people, so these extenders actually make sure that the straps don't hurt the people on the frontlines' ears."
Larson's father, Kirkland Larson, D.D.S., drives him to the homes of family and friends that are frontline healthcare workers to drop off his contributions to fellow healthcare workers in the fight. "What reception do you get when you take these to the hospitals?" inquired Dubin. "It's really positive. They're really glad to have these and I'm happy to help," replied Larson.
Appreciation has been routinely expressed by the healthcare workers who've benefited from Larson's efforts. In fact, these facilities have placed requests for more. In addition, a local viewer saw the broadcasts and requested that Joe Dubin arrange for Larson's extenders to be sent for use in a New York hospital.
Kentucky-Tennessee | July 2020