BY KYLA WETMORE, seventh-Grader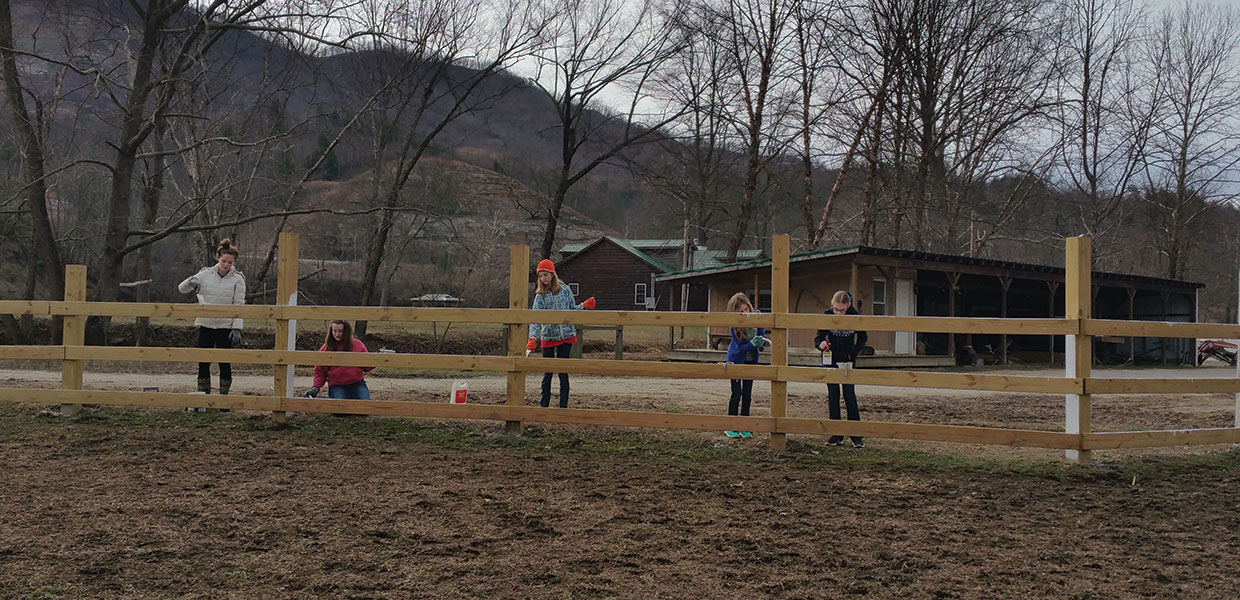 Students paint fences.
Faith Martin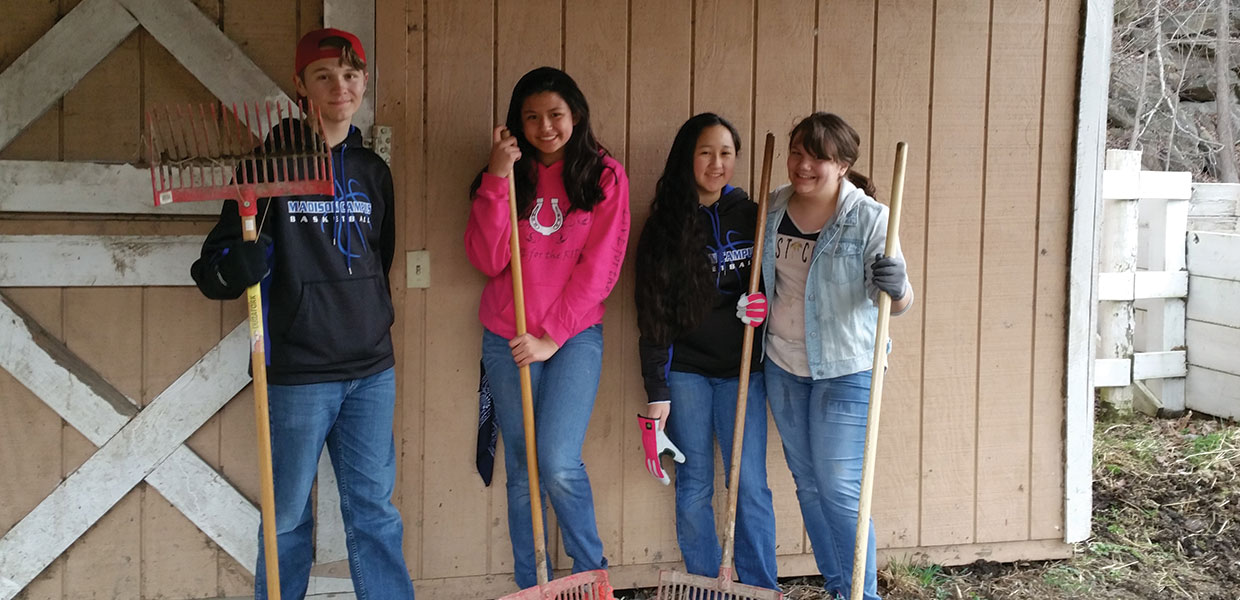 Students muck horse stalls.
Faith Martin
The seventh-grade class at Madison Campus Elementary, Madison, Tenn., went on a class mission trip to Lynch, Ky., February 13-16, 2017, to help a ministry called Meridzo, which means "care" in Greek. Lynch once was an affluent coal mining town that in recent years has suffered high unemployment and poverty after the mines closed.
The seventh-graders stayed at a hospital-turned-hotel called Solomon's Porch. Their teacher, Chris Wilhelm, got the idea from a mission trip he went on in seventh grade. He reflected, "I figured that the seventh-graders that I teach may also enjoy a similar experience." He had also gone to Meridzo two years before with another school.
The students helped the ministry by raking leaves, scraping and painting fences, sorting through donations, and mucking horse stalls at the equestrian ministry. The people who worked at the ministry reminded the class that even if they felt they were not doing much, everything they did gave more time to the missionaries to spend on their main mission.
Many of the students who went on the trip said they liked listening to the missionaries talk to them about God calling them. Even the adults on the trip were impressed with the faith of the missionaries in Lynch. Wilhelm said, "My favorite part of the trip was how the local missionaries inspired me and our group through their stories about how God led them to Lynch, Ky., to minister to the local community."
The students enjoyed their time there immensely. Georgette Valdispino remembered, "I didn't wanna leave!" Matthew Taylor agreed, "I would absolutely return if given the chance. The experience drove me to feel much closer to God … I'll never forget my time at Lynch."
Kentucky-Tennessee | April 2017