BY Tamara Wolcott Fisher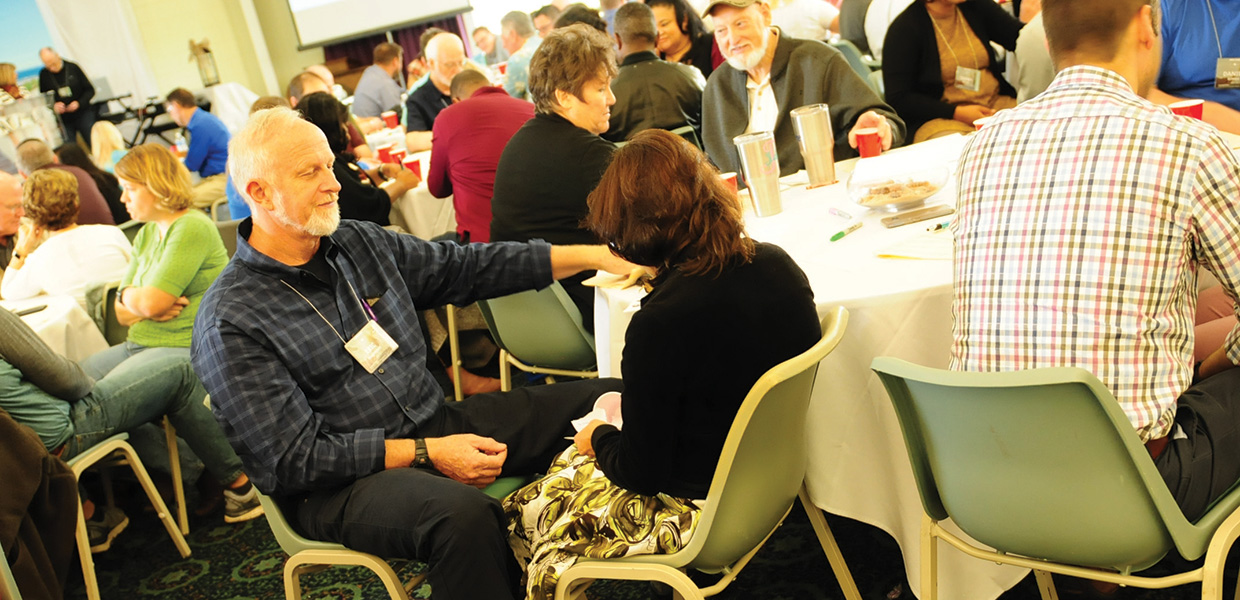 The Georgia-Cumberland Conference held its annual marriage retreat, October 26-28, 2018, at St. Simons Island, Ga., to refresh and renew marriages. Activities included determining individual temperaments (phlegmatic, choleric, sanguine, and melancholic), helping couples better understand one another.
Tamara Wolcott Fisher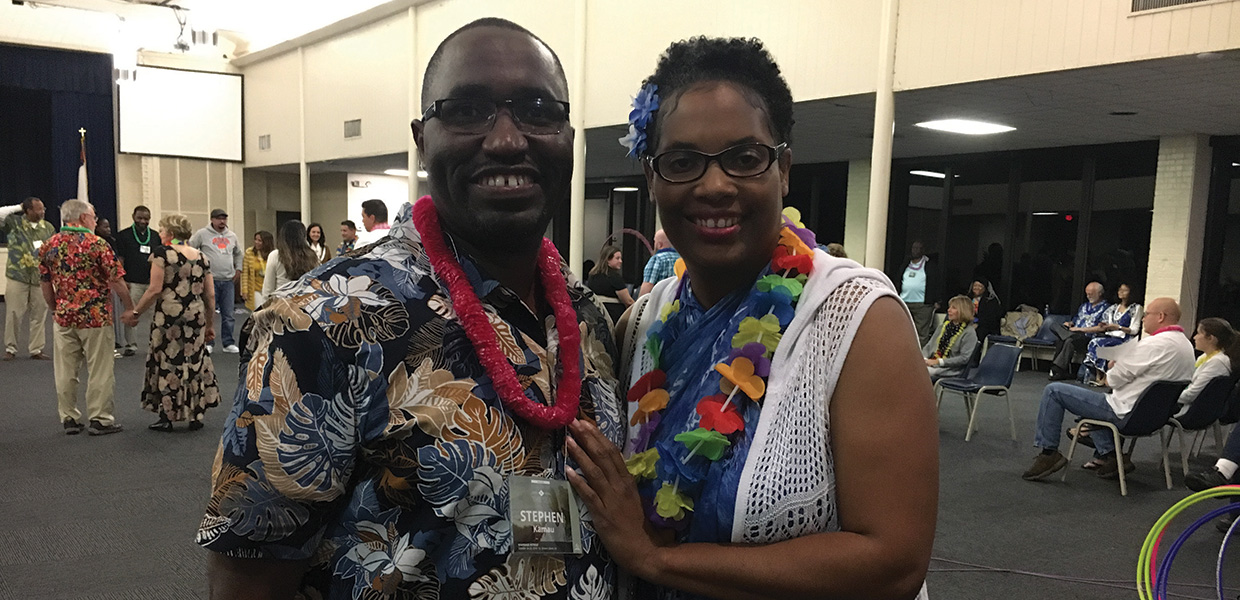 Stephen and Lydia Kamau, Duluth Church members, brought 15 other couples with them to the 2018 marriage retreat.
Tamara Wolcott Fisher
The Georgia-Cumberland Conference marriage retreat was held at St. Simons Island, Ga., October 26-28, 2018, with presenters Mike and Gail McKenzie, who both serve at the Kentucky-Tennessee Conference.
Jo Dubs, Conference women's/family life ministries director, says, "Sand, plus beach, plus ocean waves, plus your spouse, equals an almost perfect weekend!" Almost? "Yes … the outcome of the weekend depends on how well we connect with our spouse throughout the weekend. So, have fun, be playful, and enjoy your time together!"
Eric and Ana Magnuson, Collegedale, Tenn., Church members, accepted that challenge even though they had their car radiator blow up the moment they arrived. Determined to enjoy the weekend, they said, "Mike and Gail shared things that were like a balm to the soul, and the manner in which it unfolded was very good. We met some other couples that we liked and hope to connect with again. The experience (our first) showed us a whole other facet of the Adventist experience that we had been missing, and didn't know it."
Jeffery and Ashley Lucas, members of the Dalton, Ga., Church, are back for their third marriage retreat, because they notice a difference when they attend. Jeffery Lucas said, "There is good one-on-one time, and you are refreshed. We learn new things each time we attend." His wife remarked that a couple who presented a few years ago really impacted her; she now applies Bible verses to life and prays for her spouse.
Another couple, Stephen and Lydia Kamau, members at the Duluth, Ga., Church, have been coming for years and bringing other couples with them. This year they brought 15 couples, taking their job as family life directors for their church to heart. Stephen Kamau is the one urging couples to register because he sees the difference marriage retreat makes. Lydia Kamau says if the marriage bond is strong, the family bond is strong, and this transfers to the church. Her husband agrees and says, "Yes, people change. There is always learning and growing at marriage retreat; and, if nothing else, just spending time with your partner and getting away is a reward."
Due to the growing number of attendees at Marriage Retreat, in 2019 the Conference is expanding the retreat time into two retreat weekends, October 25-27 and November 1-3, 2019, at Winshape Retreat in Rome, Ga.
Georgia-Cumberland | December 2018