BY KRISTEN FULTON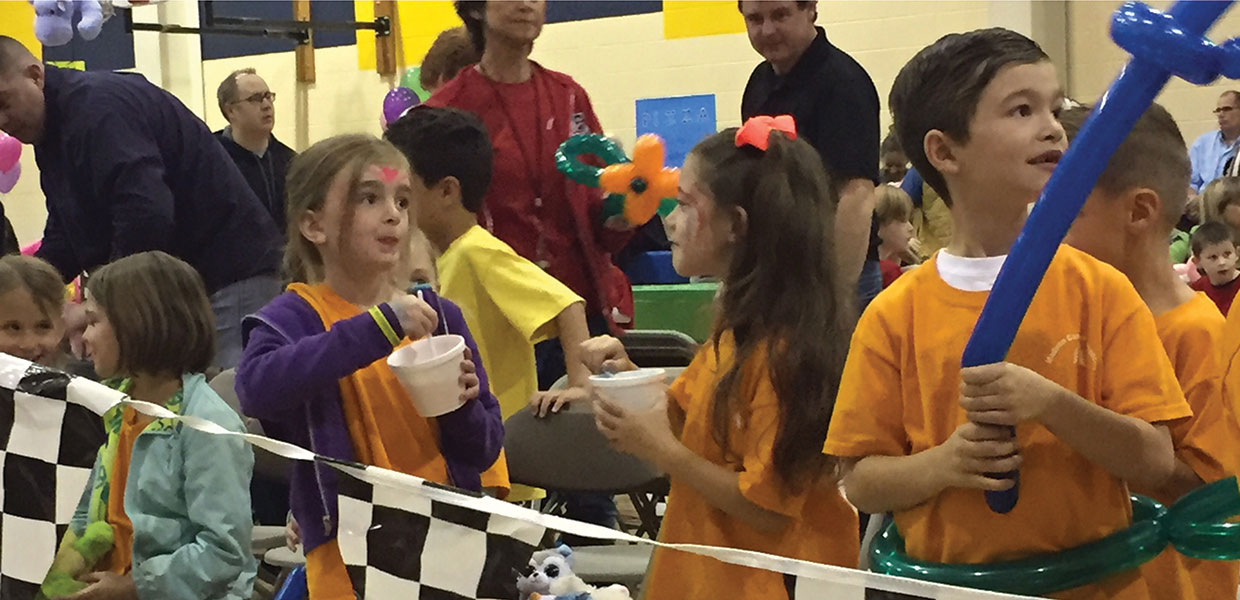 First-graders having fun at the races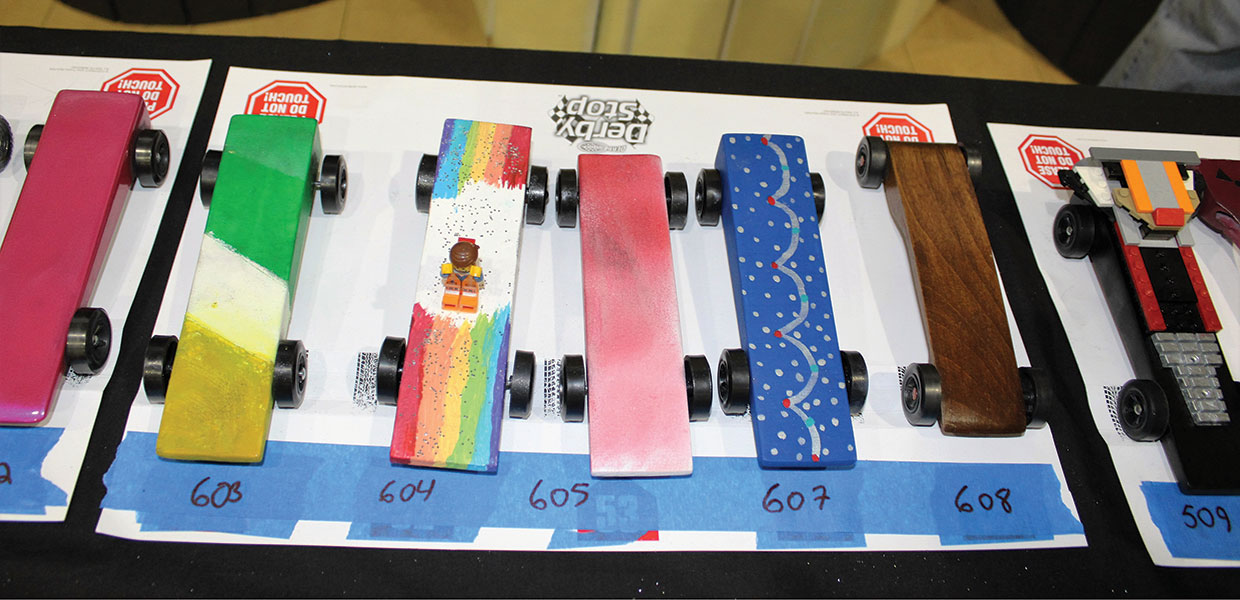 Some of the pine cars
Celebrating 13 years of fundraising through their Pine Car Derby efforts, Madison Campus Elementary (MCE) in Madison, Tenn., raised more than $41,000 this year. This one and only school-wide fundraising takes many volunteers, staff, teachers, and faculty to make the event possible. Taking six weeks to fundraise, the students mail letters and send emails to family, friends, neighbors, co-workers, and church family asking for donations to support their goal of $250 per student.
This year an online-fundraising site called Go Fund Me was used. It allowed donors to give online and also promoted their campaign to the public. More than $10,000 of the $41,000 was raised through the Go Fund Me campaign.
Race day consisted of the pine cars racing down two tracks to see whose car was the fastest, both by class and overall. "This year, new tracks were purchased, and the kids were able to see how fast their cars were coming in — sometimes in the 200-plus m.p.h. range. It was a lot of fun, and the new tracks really added value to the races," said Matt Roddy, race coordinator.
Booths were held by each grade, and all of the money raised will go toward their individual classrooms. A silent auction was also held where people could bid on items ranging from eateries to Holiday World and The Creation Museum.
If you are interested in learning more about the Pine Car Derby, please contact Kristin Fulton at MCE.
Kentucky-Tennessee | April 2017