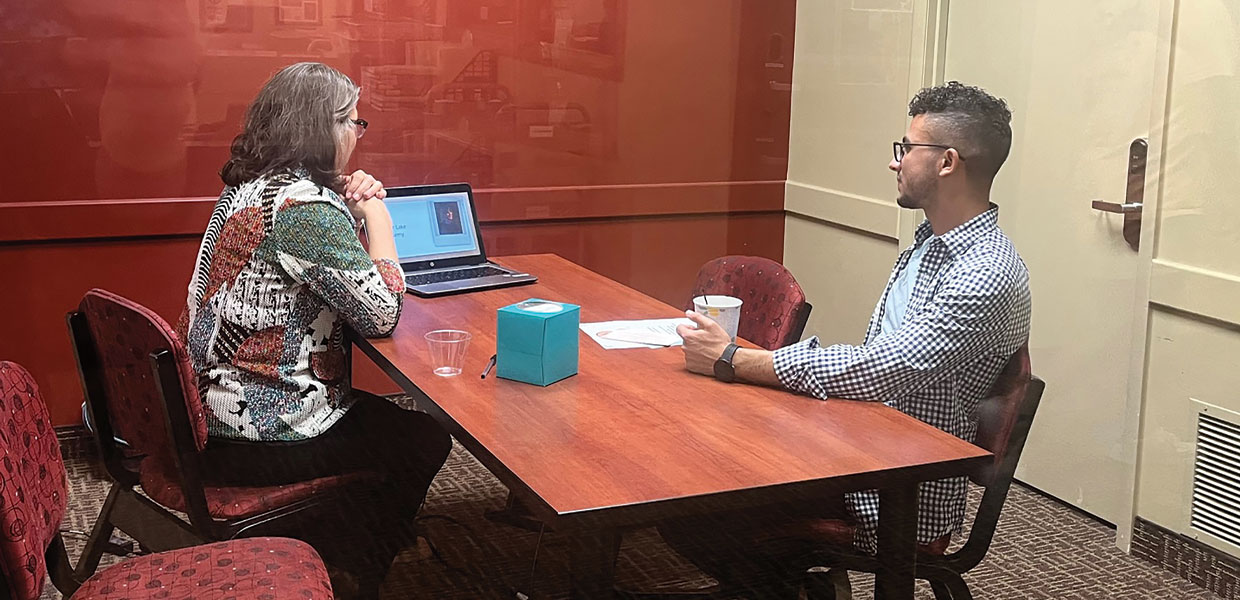 Faculty and staff share their unique life experiences one-on-one with students and guests during the library's "Living Memoirs" event.
Southern welcomed students, faculty, staff, and community members to engage in profound, one-on-one conversations during McKee Library's inaugural "Living Memoirs." The event facilitated a safe and comfortable environment where a number of University faculty and staff served as "living memoirs" by describing their unique life experiences to interested guests.
The narrators offered insights into topics such as life as the child of a murder victim, a missionary's harrowing path to survival during the Rwandan genocide, and the powerful journey of a first-generation Seventh-day Adventist.
"Storytelling has always been a valuable method for creating connections and a sense of community," said Bethany Howard, McKee Library's public services librarian. "Guests commented on how interesting the stories were and how amazing the presenters were."
Tina Smith, communications manager for Marketing and University Relations, volunteered as a memoir, and described her struggles with miscarriage and infertility to Brett Klasing, a sophomore psychology major planning to specialize in trauma counseling.
"Her strength was presented in full force," Klasing said. "Our conversation was an incredibly moving experience that helped me as a psychology major better understand the pain couples feel when they are unable to create the family they long for."
Southern Adventist University | February 2023