BY Suzy Gloudeman, M.S.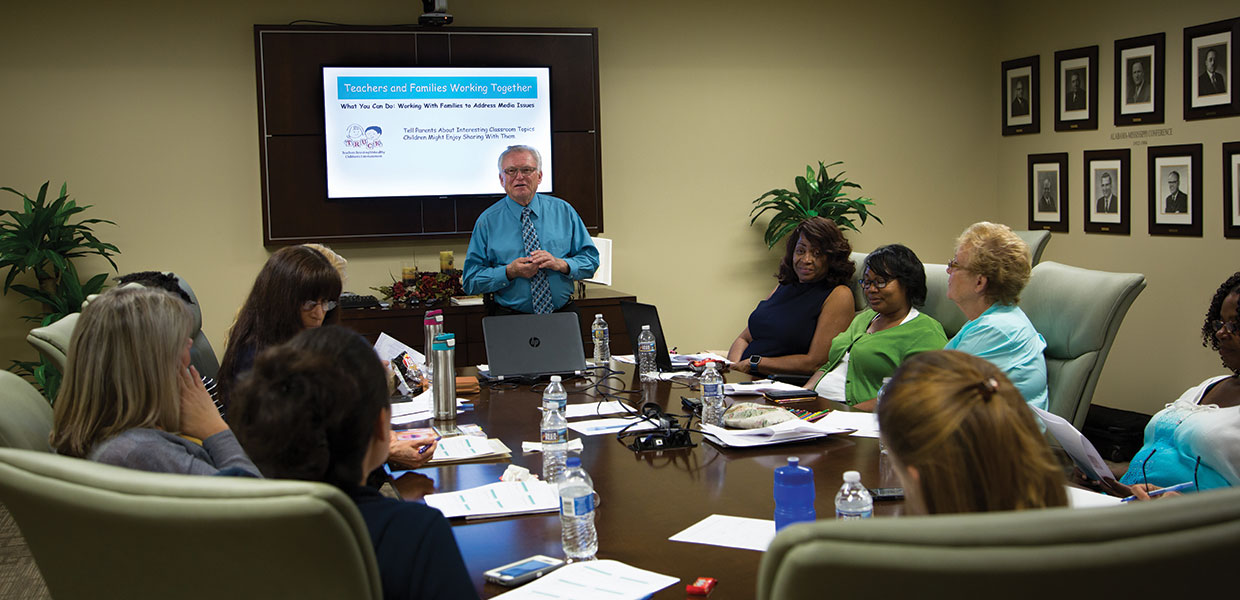 Gene Brewer, Ed.D., retired development specialist from the Southern Union, speaks to early childhood educators.
Shane Hochstetler
Teachers need to understand how media culture is affecting children and families, and to find effective ways to promote children's healthy development in today's media-saturated environment," states Diane E. Levin in her book Beyond Remote-controlled Childhood: Teaching Young Children In The Media Age.
Early childhood directors, teachers, and education superintendents from nine schools and early childhood centers in the Gulf States and South Central conferences gathered September 27, 2017, for the annual Southwest Early Childhood Education (SWECE) meetings at the Gulf States Conference office in Montgomery, Ala. Tamara Libonati, Southern Union associate director of early childhood education, and Eugene Brewer, Ed.D., retired development specialist from the Southern Union, concluded a four-part workshop for teachers to help parents understand the well-documented negative effects of media on the future academic and emotional development of young children. Through discussions and a "think-tank" forum, teachers discussed ways of helping parents rethink the amount and type of screen time they permit for their young children. The biannual meetings provide early childhood teachers a unique opportunity for specialized professional development and collaboration as they seek to create Spirit-filled educational centers for their young charges.
Gulf States | December 2017