BY Leslie Caza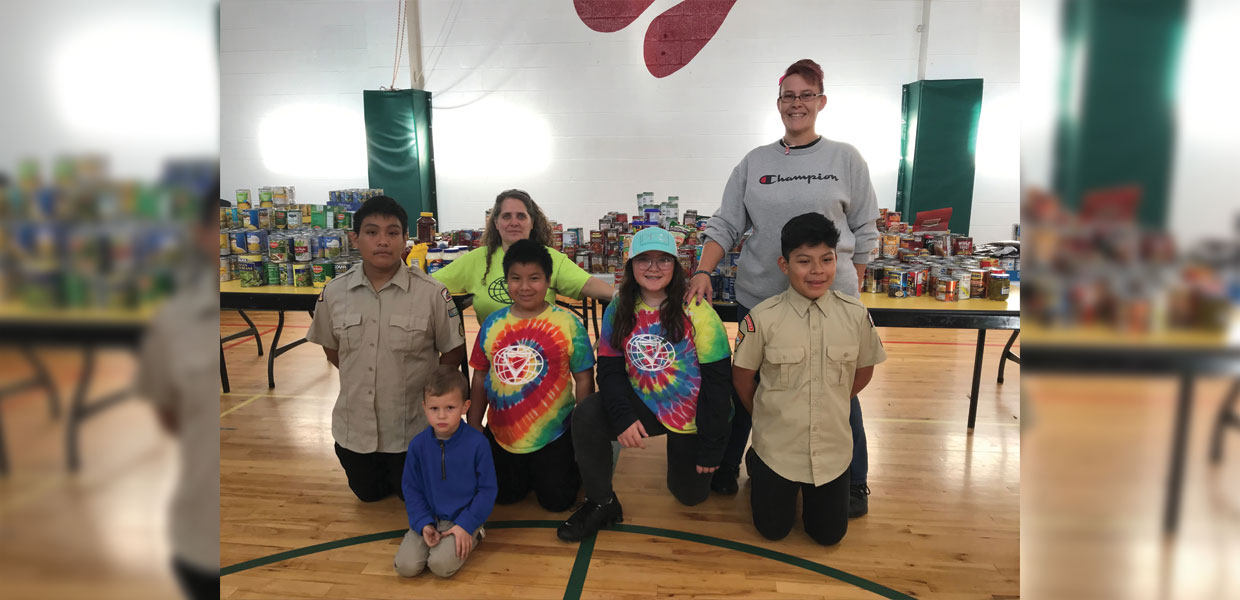 Augustin Valasquez (front, left); Luke Stewart; Jadel Morales; Kendra Marshall; Geovanni Guzman, club co-director; Becky Massey (back, left); and Amanda Marshall
While the pandemic rages, there are still people in the community that have great needs. The Memphis-Raleigh Church decided to continue with its tradition of sharing food baskets for the Thanksgiving holiday. The Community Service Department asked those who attended worship services to sponsor families, give food, or provide monetary donations. Although attendance has been down during the pandemic, the response was exceptionally good as members were eager to share.
In past years, the Pathfinders had done a food drive by placing brown paper bags at many doors in the community with notes attached asking for help to feed the needy. Since the pandemic began, the Pathfinders have not been meeting, but the food drive was a need they would not ignore! They found that COVID-19 had not extinguished the goodwill of the Memphis community. The respondents were generous with food items as usual, but some also gave monetary donations.
The Thanksgiving food basket project was truly a joint effort by church and community to serve the Lord. Hours were spent in gathering and sorting the items, filling "baskets," and making deliveries. Each basket also received Glow Tracts and a prayer. The plan was to provide food baskets for nine households, but there was such abundance that 12 households were served. On the day of deliveries, a microwave which was donated was delivered and gladly received with a food basket.
The Spirit of the Lord is a spirit of caring, sharing, and joy. Both the givers and the receivers were encouraged and blessed!
Kentucky-Tennesee | January 2021