BY LESLIE CAZA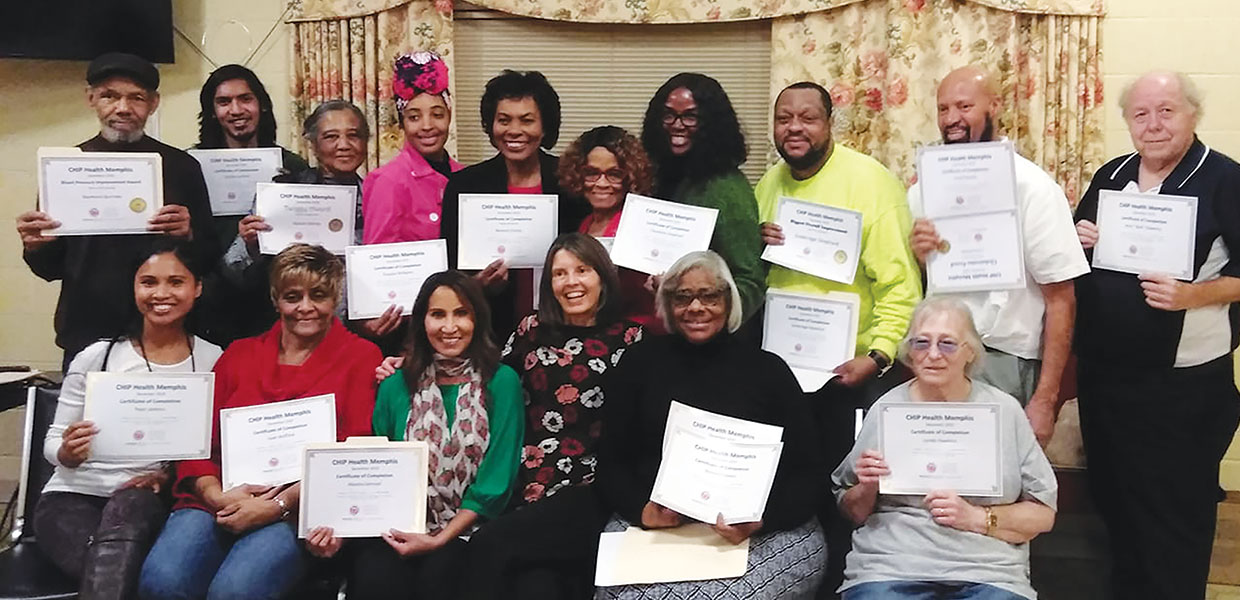 CHIP attendees
After a series of free, plant-based cooking and wellness classes at a public library in Memphis, Tenn., the Memphis-Raleigh Church decided to offer the Complete Health Improvement Program (CHIP) to the community and the area churches. Attendees from the library programs have been excited to be able to get more in-depth training at the Memphis- Raleigh Church. The participants took hold of the program with gusto! Many saw great improvements in weight loss, blood pressure, inflammation, cholesterol, triglycerides, blood sugar, and irregularity in heart rhythm, as well as inches off their waistlines. Whole-food, plant-based food samples were served, and then followed by lots of smiles and laughter in group exercise.
The most reluctant participant slowly became more engaged, and ended up having the biggest overall improvement. He told the group his cardiologist does not smile at him, but last week, she was all smiles and asked, "What are you doing?"
CHIP is a comprehensive program, almost like attending a college course for wellness. One of the community participants is telling others about CHIP and the library classes, and has asked another library in Memphis to sponsor classes in Cordova, which they seem eager to do.
CHIP facilitator Leslie Caza says, "I'm not sure who is more blessed, them or me. They were an amazing group of people who supported each other as they shared their victories and struggles." Many are looking forward to monthly Club CHIP follow-up sessions, and are already asking about dates for the next CHIP for their friends and family members who would like to attend. During the 18-session program, church members had opportunities for friendship evangelism, and shared the love of Christ in prayer, word, and deed.
Kentucky-Tennessee | February 2020