leslie caza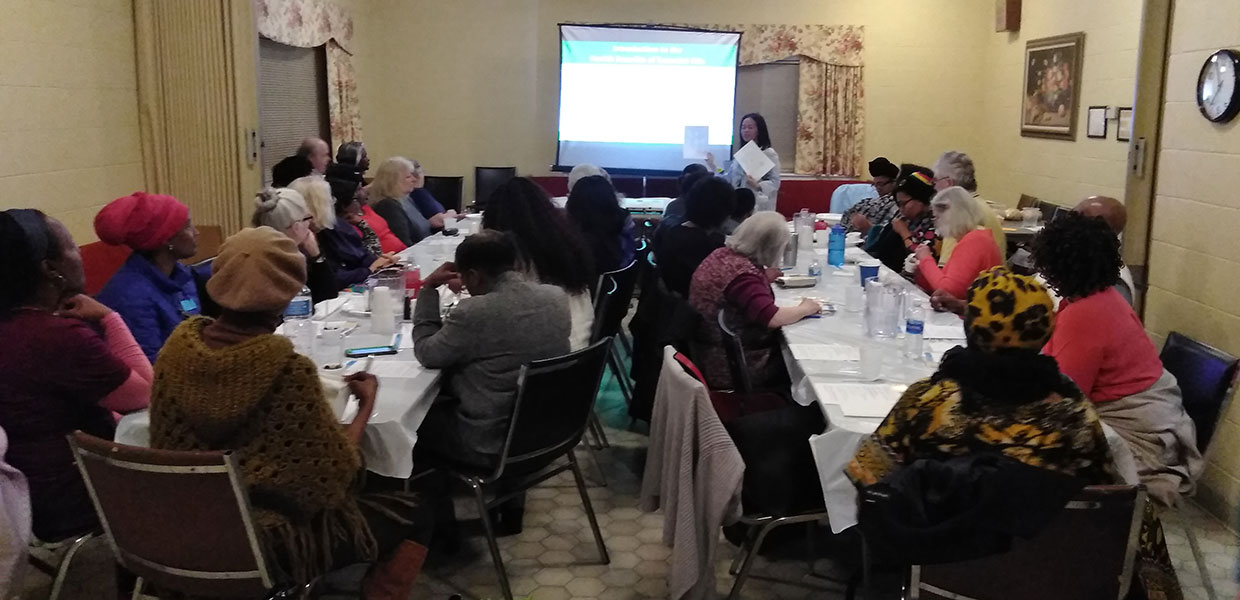 Cooking and wellness class
For years the Memphis-Raleigh Church has hosted cooking and wellness classes, but getting the word out to the community has been a challenge. Ads posted on social media did not influence the average attendance of 18.
A new approach was needed to make an impact. They decided to try another venue, and do free classes with food samples instead of a full dinner. The public library was visited with prayers that they would be receptive. The librarian was thrilled and promised to advertise.
The day of the class, the librarian didn't know if anyone would attend, so she set the room up for eight guests. The facilitator planned for 15, but when the class began at 5 p.m., there was only one attendee who sadly said, "My doctor told me I need to become a vegan."
If Jesus had died for only one, the class would go on for only one. Then others started trickling in until extra chairs had to be set up, and 18 participants filled the room. The librarian's face was beaming! The cooking instruction, taste testing, and short discussion on dietary fiber were all well received.
As the class wrapped up, the participants were invited to the Simply Vegan & Wellness class that would be held at the Memphis-Raleigh Church on the following Monday. Prayer, preparations, and plans were in place, and God blessed with more than 30 participants; many were from the library class.
The vegan diet is a hot topic across America right now, and no one cooks vegan like Seventh-day Adventists. The Lord has opened an amazing door in these last days, by giving the Church the health message. Moving prayerfully and carefully forward, there are unprecedented opportunities to make friends with the community, and share God's message of hope and healing with them.
Kentucky-Tennessee | May 2018