BY James Burch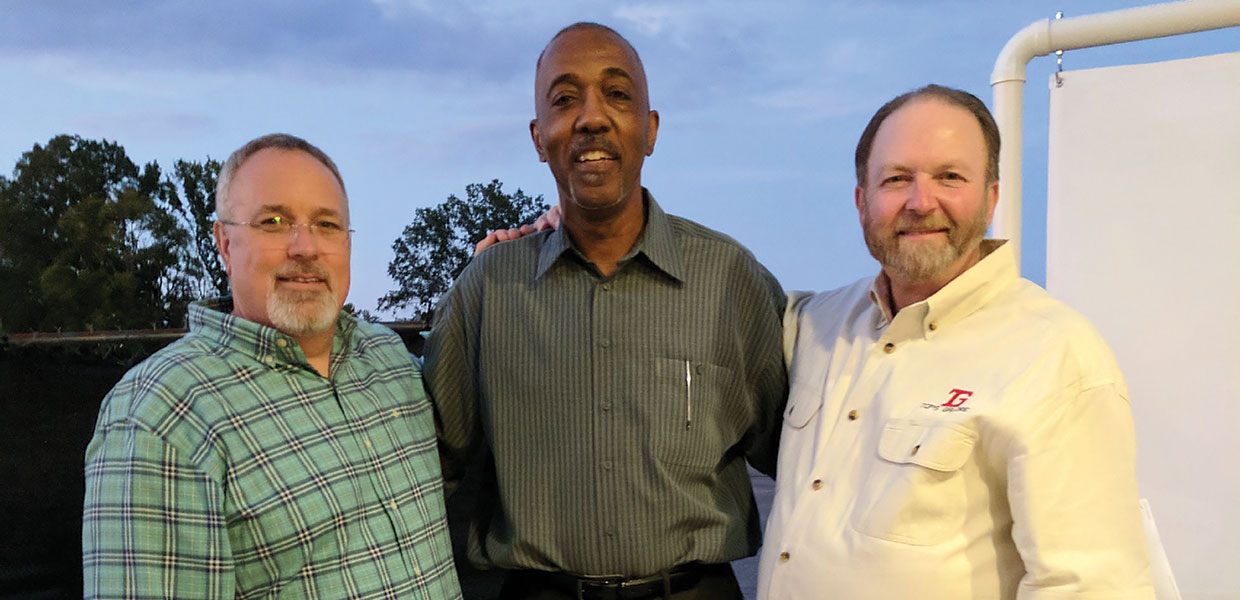 Rick Naus, James Burch, and Ted Gilbert from the Adairsville, Ga., Church help with Bible studies in approximately seven churches who worship on Sunday.
Submitted by James Burch
Adairsville, Ga., Church member James Burch shares his testimony.
For years I have had a burning desire to witness to Sunday churches. Raised in the Methodist church, I understand that there were always truths which I never knew in my early years, even though my family were adamant Christians. It was one Sunday morning after church that the associate pastor told me, to my surprise, that Sunday was not the Sabbath, that Saturday was the true Sabbath day (Exodus 20:8-11). Of course, being a young adult at the time, I asked, "Why do you continue going to church on Sunday?" His response was going to church on Sunday is something he has always done (Colossians 2:8, KJV). A few months later, I joined the Seventh-day Adventist Church.
Five years ago I started Bible studies in Sunday churches, and in October 2016 the Lord impressed me — on methodology and with the Holy Spirit's guidance — to get into Sunday churches with a plan and a partner.
Ted Gilbert recently joined the Adairsville, Ga., Church, and was raised in the Baptist faith. Gilbert's high energy to witness to others was encouraged when I asked him how he felt about going out to Sunday churches and giving Bible studies.
The first Bible study started in March 2017, and have been in a Sunday church every month since. When God is the Orchestrator, there will be no failure. Since June 2017, Gilbert and I, through the guidance of the Holy Spirit, have developed a structured Bible study with the theme following Matthew 24:14, KJV.
It is so important that the Adventist community recognize that as a Church we have a mission, and that is to spread the everlasting Gospel, and the three angels message in Revelation 14:6-12, KJV.
Georgia-Cumberland | December 2017