BY Merlene Pitt
Merle Landis fulfilled his dream of pastoring, and did so for 34 years.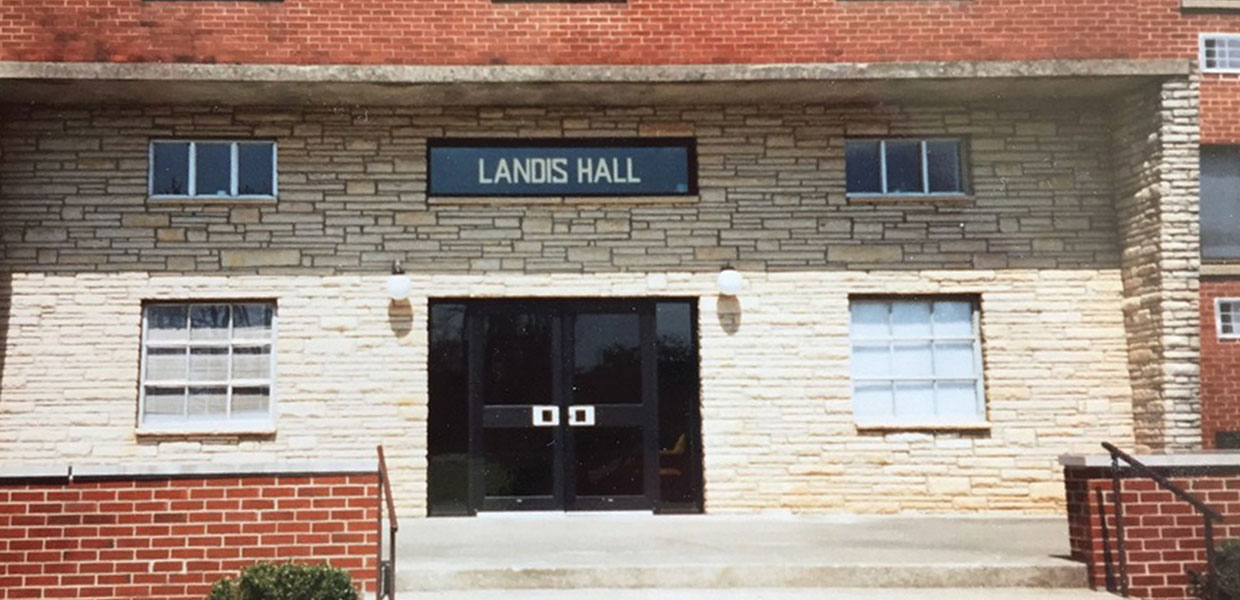 The boy's dorm at Highland Academy in Portland, Tenn., was named in his honor.
Merle Blake Landis, 89, born September 3, 1928, in Canton, Ohio, died November 3, 2017, in Huntsville, Ala. When he was five years old, his mother became an Adventist through evangelistic meetings. As her children grew, she saw to it that they went to church school, and would be able to continue through high school. During his senior year at Mount Vernon Academy (MVA), and feeling the need to support God's work in his family, Landis hitchhiked home for his father's baptism.
He graduated from MVA in 1946, and colporteured during the summer so he could attend Washington Missionary College (now Washington Adventist University) in Takoma Park, Md. After his second year of college, he married Mildred Arlene Robbins. His father-in-law taught his four sons and three sons-in-law the contracting and bricklaying trade. Landis finished working his way through college as an employee in this family business.
He finished college in 1953 with a double major in theology and business. After graduation, they moved to Philadelphia, Pa., where he built two churches. In 1954, they transitioned to Oak Park Academy in Nevada, Iowa, where he taught Bible, science, and industrial arts. In the summers, he started working on his master's degree at Potomac University in Washington, D.C., which served as the Adventist seminary at the time, and graduated from Andrews University in 1960. In 1958, they moved to Highland Academy in Portland, Tenn., where he was boy's dean and math teacher. In 1995, the academy named the boy's dorm Landis Hall in his honor. In 1961, he fulfilled his dream of entering the ministry in the Kentucky-Tennessee Conference. In 1969, they moved to the Wyoming Conference where he pastored and served as education director. In 1971, they moved to the Missouri Conference where he served as education director, ministerial director, and ABC manager for a little more than three years at each post. In 1981, they moved to the Gulf States Conference where he pastored the Huntsville Central Church for 14 years before retiring in 1995.
He is survived by two daughters, Sherrie Landis and Merlene (Tony) Pitt; four grandchildren, Kelley (Allen) Fowler, Andrew Clark, Thomas (Jennifer) Turk, and Mark Turk; and six great-grandchildren. He was preceded in death by his wife of 68 years, Mildred; parents Merle Dewey and Orpha Landis; sister Jayne Silva; brother Lowell Landis; and infant grandson John Clark.
Gulf States | August 2018