Amanda Blake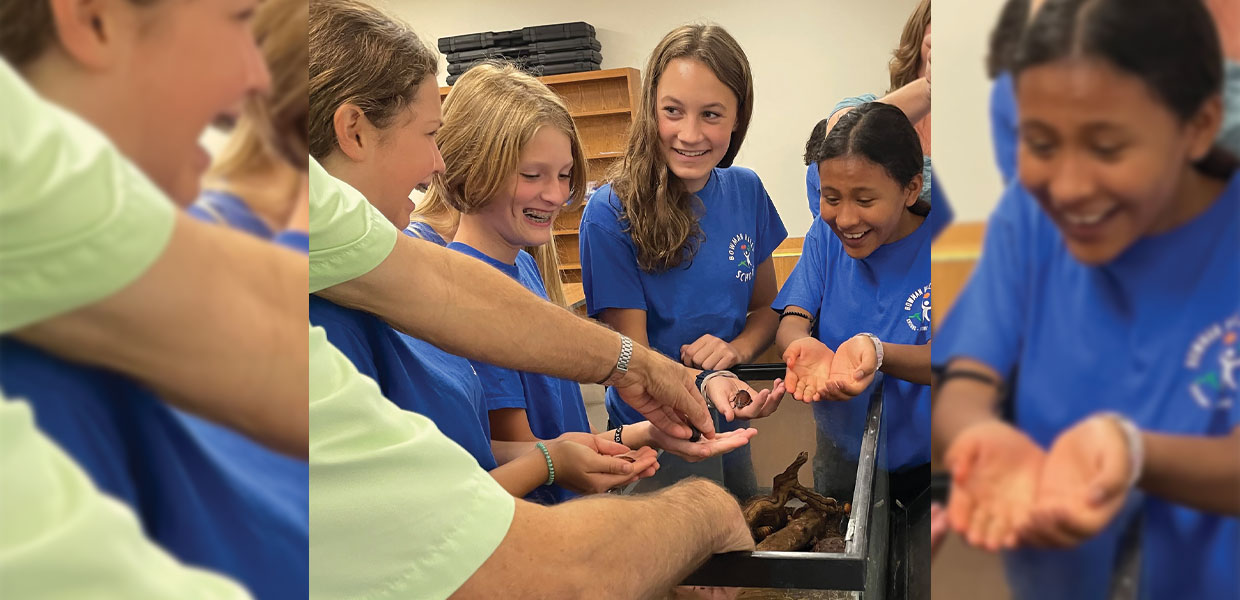 Students from Bowman Hills School handled Madagascar hissing cockroaches during a fun-filled day in the Biology Department at Southern Adventist University.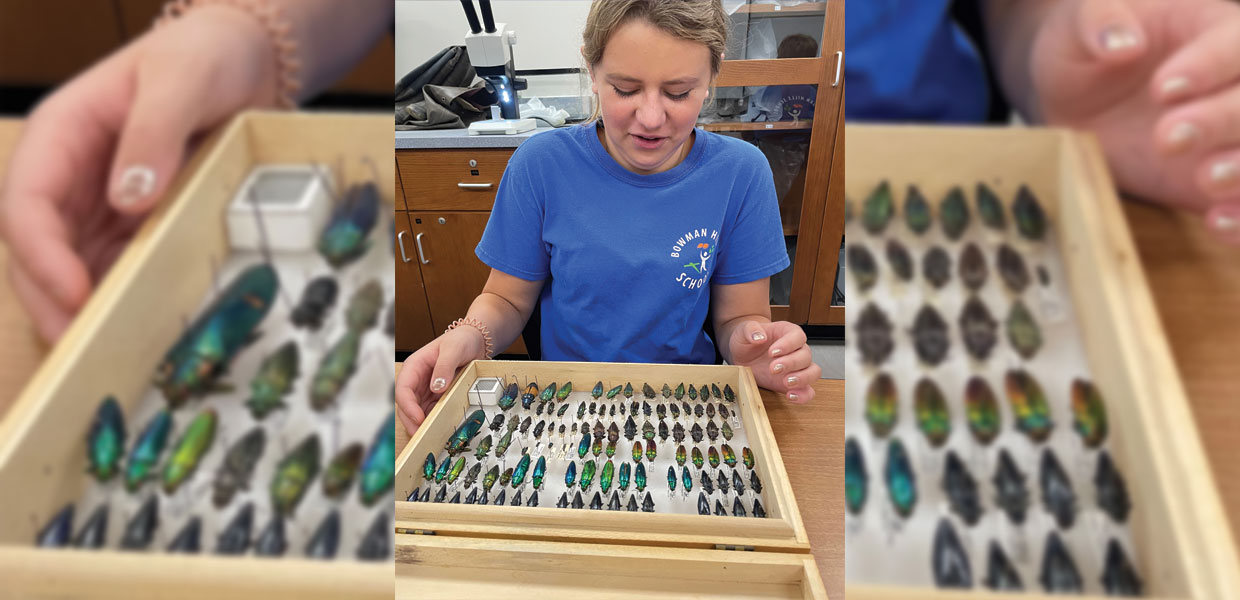 The students also explored Southern's extensive insect collection.
This school year, biology professors at Southern Adventist University hosted an interactive insect field trip for 23 students from Bowman Hills School, a nearby Seventh-day Adventist grade school.
Valerie Hunt teaches seventh- and eighth-graders a unit on arthropods — such as spiders, insects, and crabs — every other year at Bowman Hills. She began partnering with the University's Biology Department to conduct an insect- oriented excursion for her classroom several years ago, and it has become a biannual "Insect Day" tradition.
"We are happy to hold this event because it's a terrific way to share a positive view of a part of God's creation that occasionally has a 'yuck' factor," said Keith Snyder, Ph.D., chair of the Biology Department.
The professors prepared an unprecedented number of activities this year due to the larger than average size of Hunt's class.
Students handled Madagascar hissing cockroaches, a fascinating species that unleashes unique noises during aggressive encounters, and observed them interact on a cardboard raceway. They also competed in a scavenger hunt involving the department's extensive insect collection, studied insects under microscopes, explored the nearby Imagination Station playground to collect insects, and watched a captivating presentation on arachnids by David Nelsen, Ph.D., biology professor. Back at school the next day, one of Hunt's students brought a garden spider to class for everyone to observe.
"I watched the kids' eyes as Dr. Nelsen spoke. Instead of fearing these animals they knew so little about, they're out looking for them now," Hunt said. "Each one was engaged from start to finish, and every chaperone told me they learned along with them. Perhaps eyes were opened to future career opportunities."
One eighth-grader, Madi, wrote in a card to the professors: "Thank you so much for coordinating this amazing trip! The roach race, the bug hunt, and more were just so fun. It's amazing how our heavenly Father created all these marvelous creatures!"
Rick Norskov, M.D., who taught in the Biology Department at Southern for 15 years, helped with the event and said it reminded him of why he had pursued a teaching career at Southern.
"Pairing God's creation with a fun academic activity that promotes learning is the perfect blend of how I envision Southern's educational mission," he added. "The wonder of the students that day makes me believe we played a small part in changing lives."
Southern Adventist University | March 2023