BY JEFF KRINKS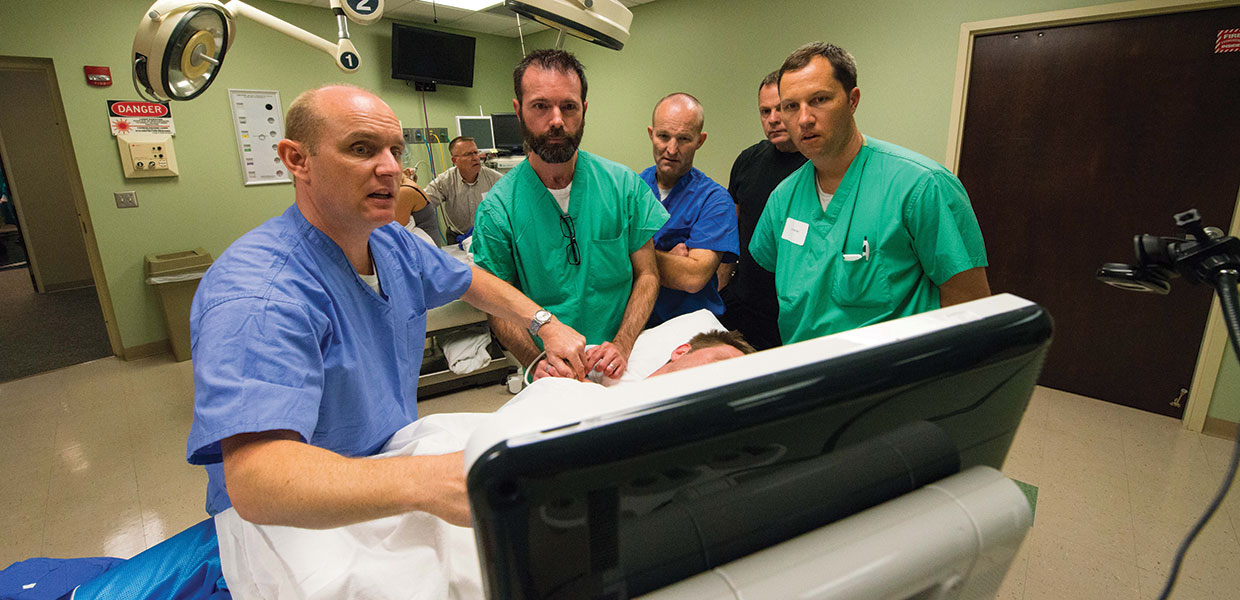 CRNAs participate in a prerequisite workshop for MTSA's Acute Surgical Pain Management Fellowship.
Founded in 1950, Middle Tennessee School of Anesthesia (MTSA), located in Madison, Tenn., provides graduate-level education and training of nurse anesthetists in a Christian environment born of its Seventh-day Adventist heritage. MTSA is the only independent, fully accredited anesthesia institution of its kind in the nation, instilling excellence through innovative and diverse clinical experience.
Founded in 1931 and located in Park Ridge, Ill., the American Association of Nurse Anesthetists (AANA) is the professional organization for more than 49,000 nurse anesthetists across the United States. As anesthesia specialists, Certified Registered Nurse Anesthetists (CRNAs) safely provide approximately 40 million anesthetics to patients each year for surgical, obstetrical, pain management, and trauma stabilization services. CRNAs deliver essential healthcare in thousands of communities, and are able to prevent gaps in access to anesthesia services, especially in rural, inner-city, and other medically underserved areas of the country.
MTSA and the AANA have partnered to offer a postgraduate Acute Surgical Pain Management Fellowship (ASPMF) through MTSA, beginning summer 2017. The objective of this new certificate program, a component of the AANA Pain Management Curriculum, is to advance the knowledge and skills of CRNAs in acute surgical pain management, and prepare them to help meet the growing need for this evidence-based approach in the United States.
"We continue to see a growing demand among nurse anesthetists for a better approach to acute surgical pain management," said Chris Hulin, DNP, MBA, CRNA, president of MTSA. "There are new technologies and advanced intervention techniques that didn't exist just a few years ago. We felt it was critical to offer a highly specialized program for our students, many of whom have extensive experience and want to stay on the cutting edge of the field. The Acute Surgical Pain Management Fellowship enables them to do that."
The field of pain management is continually growing. Increasing numbers of patients will undergo surgery, and CRNAs will be responsible for managing these patients' acute pain. The AANA/MTSA Acute Surgical Pain Management Fellowship will equip CRNAs with the necessary knowledge and skill sets to meet this growing demand. From medical management approaches, such as multimodal therapies and opioid sparing strategies, to advanced interventional techniques, including continuous catheter utilization, CRNAs will acquire the knowledge to treat these patients with confidence and skill.
Kentucky-Tennessee | December 2016