BY Joyce Johnson, Ph.D.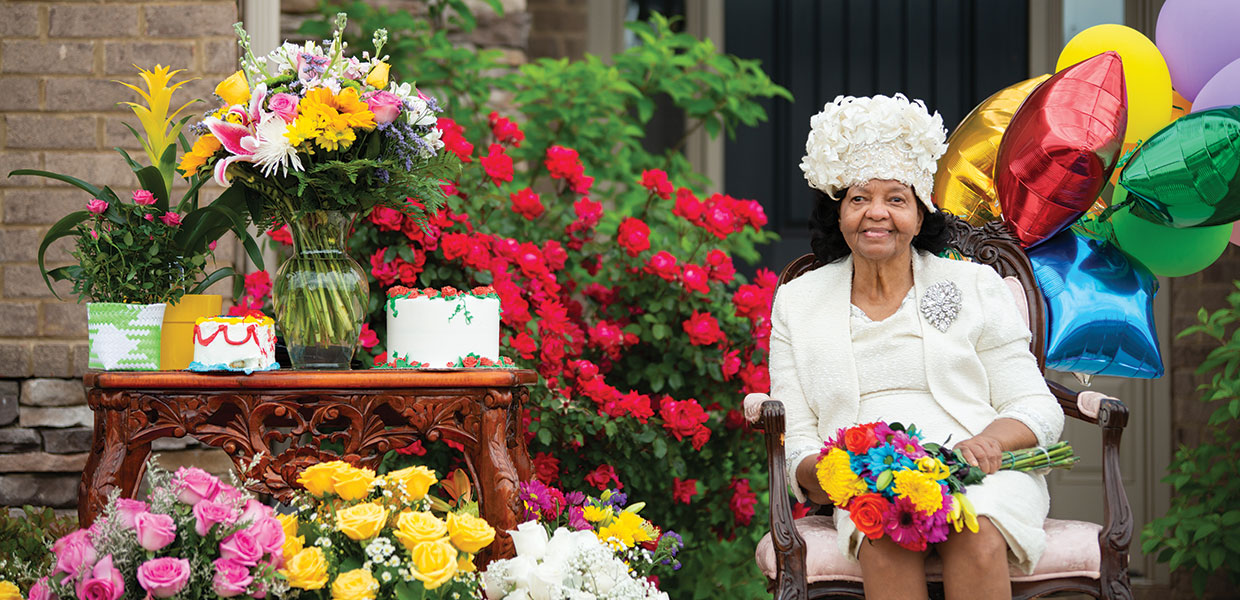 Gianna Snell
Mildred P. Johnson, D.H.L., a native of Birmingham, Ala., was born May 3, 1930. Johnson, a retired religious educator/Bible instructor for the Seventh-day Adventist Church's South Central Conference headquarted in Nashville, Tenn., served for 42 years.
Although she began her professional career as a nurse, Johnson was inspired with a burning desire to share the Gospel with others. After all, someone had graciously shared the Gospel's Good News in the 1950s with her and her late husband, Washington Johnson Sr., a veteran of World War II and retiree of United States Steel Corporation. The Johnsons were blessed with six children, all of whom attended Oakwood University.
Johnson worked both nationally and internationally with many noted evangelists, sharing the Good News with thousands —many of whom were baptized into the Seventh-day Adventist Church. She broke the glass ceiling in evangelism during the 1960s, a time when women were not as active in such roles. This was particularly evident with her singular female role during the initiation of the Evangelism Council at Oakwood University (currently referred to as PELC, the Pastoral, Evangelism, and Leadership Council), where she facilitated all the Bible instructor seminars.
Prior to COVID-19, her family members had planned a traditional 90th birthday celebration for their family's matriarch, but due to social distancing guidelines currently in effect in Alabama, the family decided to have a drive-by birthday celebration in Harvest, Ala., that included friends and colleagues.
Among those participating were the Oakwood University president, Leslie Pollard, Ph.D., D.Min., and his wife, Prudence Pollard, Ph.D.; Johnson's pastor, Carlton Byrd, D.Min., Oakwood University Church senior pastor and Breath of Life speaker/director, and his wife, Danielle, and their three daughters; Debleaire Snell, First Church senior pastor, and his wife, Gianna (event photographer); Richard Long, retired pastor, and his wife, Mildred; William Byrd, pastor, and his wife, Carol; Michael Ross, pastor, and his wife, Judy; and Benjamin Browne, retired pastor and former South Central Conference president, and his wife, Janice (Johnson's daughter). She graciously and emotionally waved and thanked those who drove by to wish her a happy birthday.
One of her favorite Scriptures is Psalm 90 where the Psalmist wrote, "Teach us to number our days, that we may gain a heart of wisdom," Psalm 90:12.
South Central | July 2020