pastor Myles Young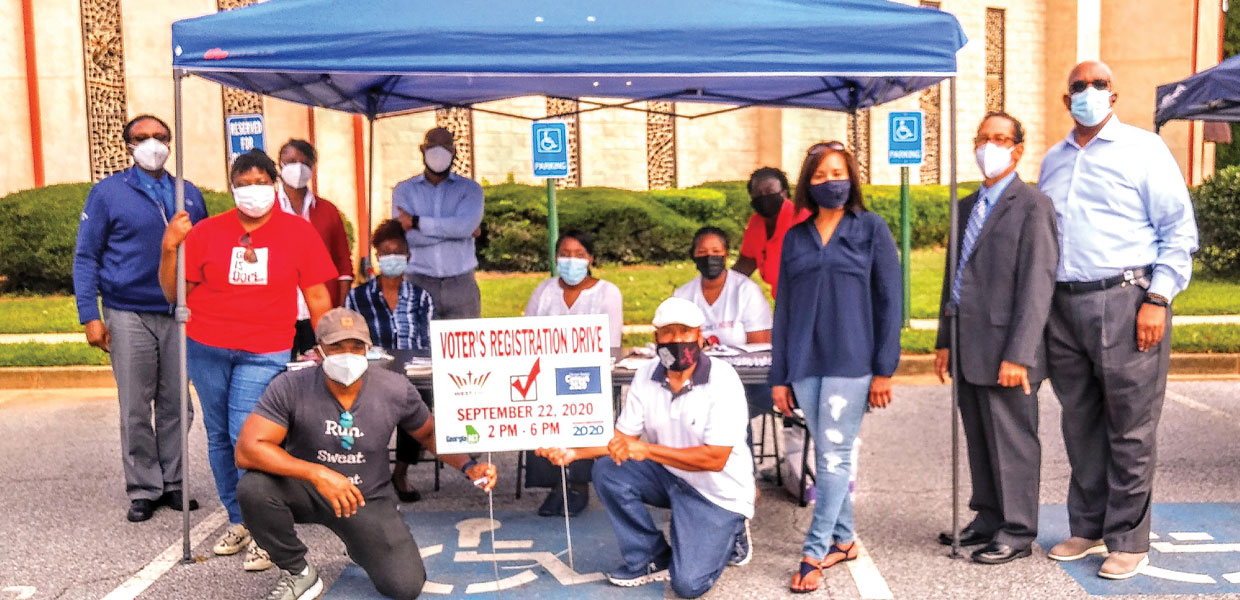 Staff present for the voter registration drive
COVID-19 has been an incredibly difficult time for ministry. With churches closed to promote social distancing, many of the ways church members are accustomed to servicing the communities have been halted. Yet, with political turmoil, racial tensions, simultaneous rent and food crisis, God's Church is needed now more than ever.
Through ingenuity and partnering with local organizations, God has created alternative opportunities for His servants to meet the needs of His people. In collaboration with "The New Georgia Project," a nonpartisan effort to "register and civically engage Georgians," the West End Church, Atlanta, Ga., sponsored a voter registration drive on their campus. The event provided an opportunity for residents of metro Atlanta to register in time for the November 2020 elections, as well as the vital local elections.
In an attempt to assist single parents in metro Atlanta, West End Church hosted a diaper drive. The collections began in January 2020, and thousands of diapers were donated by the congregation and other participants. On the date of the drive, August 29, 2020, an estimated 10,000 diapers were distributed in a socially distanced drive-thru style service.
Lastly, as African-Americans continue to experience the highest mortality rate by COVID-19* in the U.S., the members found it imperative to offer the West End Church campus as a testing site to promote health and safety in Atlanta's West End area. In collaboration with Fulton County, West End Church has hosted three free drive-thru COVID-19 testing events.
*"COVID-19 deaths analyzed by race and ethnicity" https://www.apmresearchlab.org/covid/deaths-by-race APM Research Lab, October 15, 2020.
South Atlantic | February 2021