daniel claudet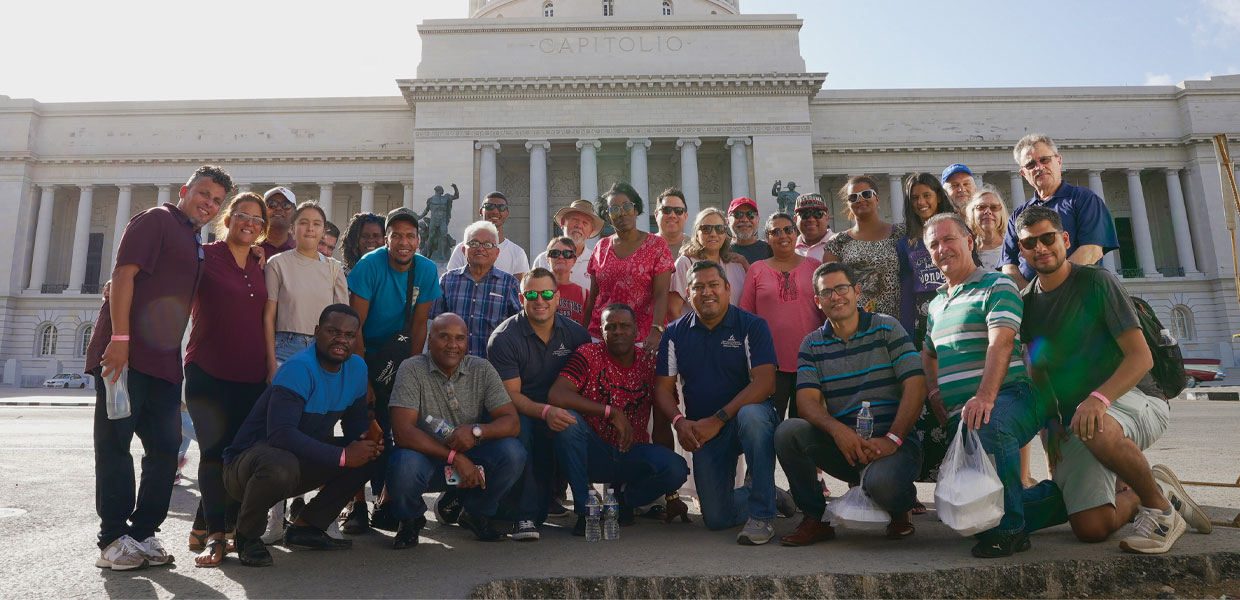 The Gulf States Hispanic Ministries Department organized a mission trip to Cuba from November 25 to December 5, 2022, where 11 pastors and 10 laymen were divided in 14 local churches in the country's capital, La Havana, and one church in the Matanzas Province which is in the western territory of the Cuban Conference.
As a result of the mission trip, 131 people were baptized on Sabbath, December 3, 2022, and more than 500 people are now seeking Bible studies.
"I am moved to have witnessed the miracles that happened this week. It was evident that the Holy Spirit was among us here in Cuba," stated Gerson Sánchez, Hispanic ministries coordinator.
The mission trip ended with a closing ceremony at the LaVibora Church, where guest singer Hugo Yin inspired the attendees with songs and his personal testimony. More than 300 people came from different churches in La Havana to the ceremony.
"Our gratitude to the pastors, laymen, and the administration of the Gulf States Conference, who dedicated their time and efforts to come all the way to Cuba and make a difference in our church members' and our lives," said Roberto Hernandez, president of the West Cuban Conference.
Gulf States | January 2023