Tom Mills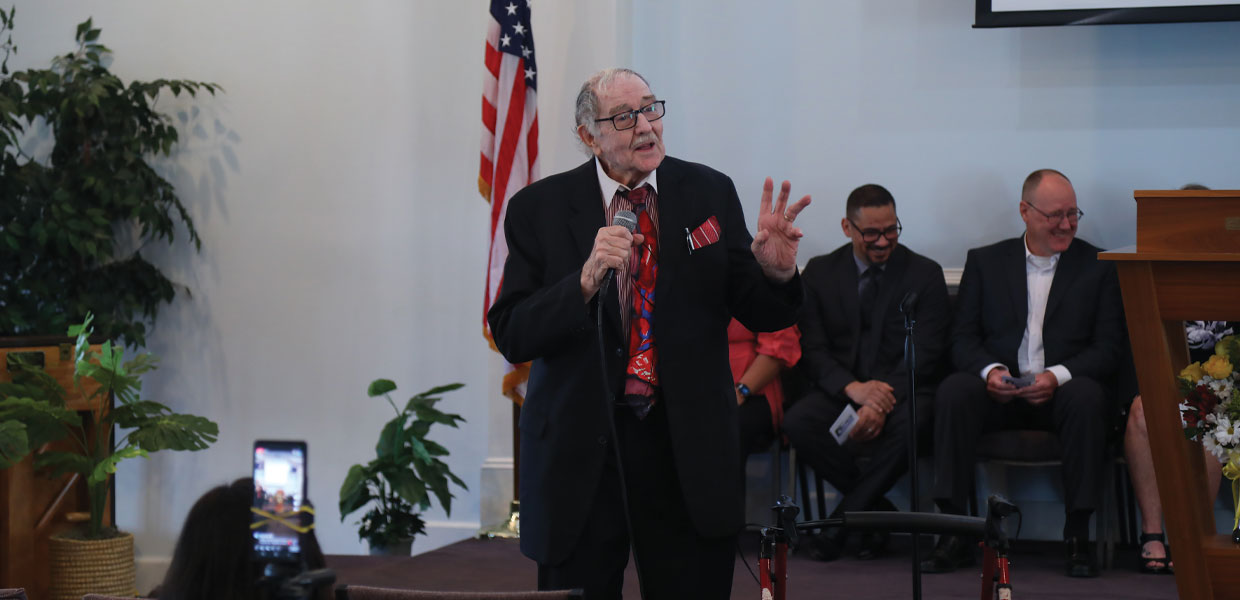 Courtney Herod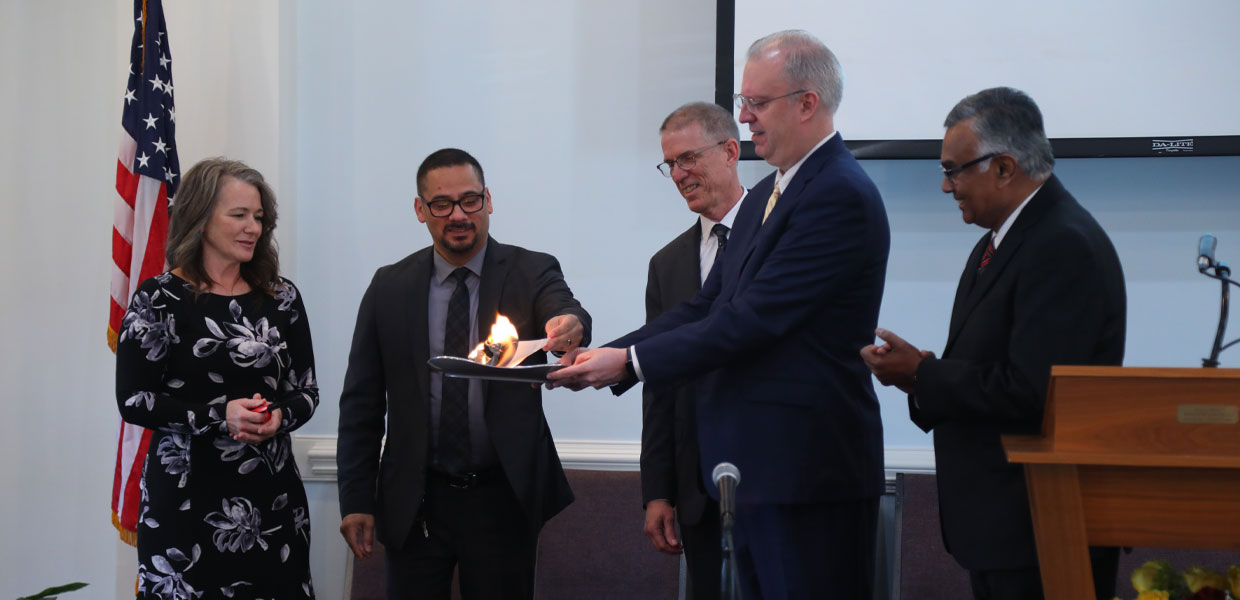 Courtney Herod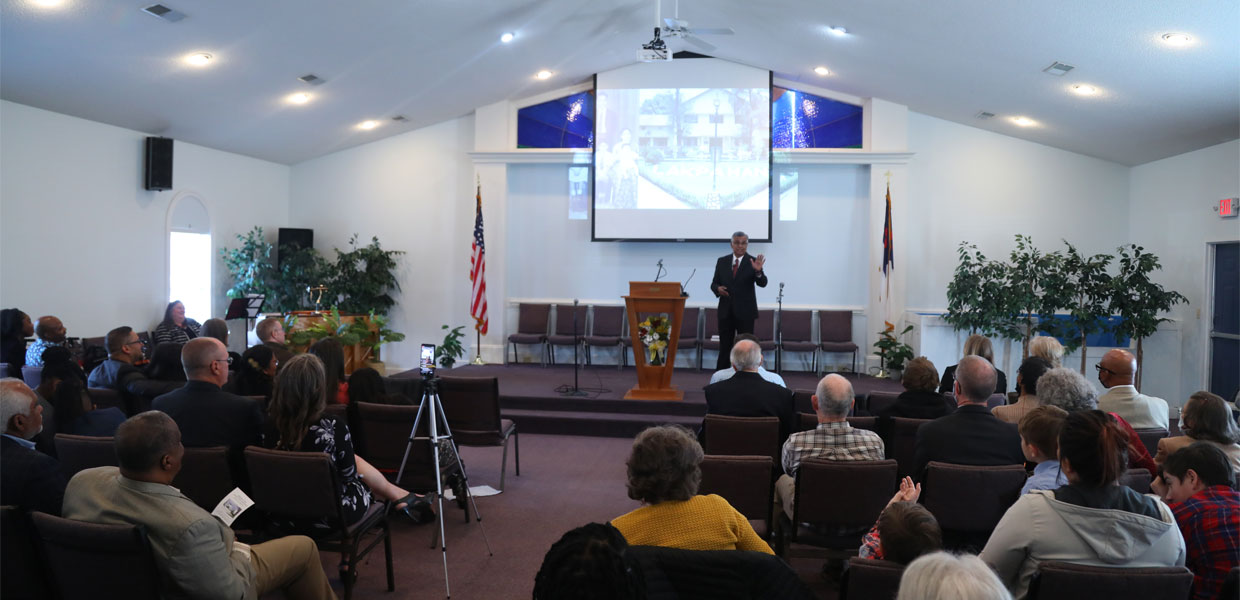 Courtney Herod
Monroe Church Pays Off Mortgage
The Seventh-day Adventist Church of Monroe, N.C., celebrated a significant milestone on Sabbath, January 21, 2023. Leslie Louis, Carolina Conference president; Gary Moyer, executive secretary; and Chad Grundy, undertreasurer, burned the mortgage to the church building, symbolizing the end of 19 years of faithful giving by the church members.
The story of the church began 23 years ago in 1999, when the Carolina Conference encouraged several Adventist families in Union County to organize a new church. Two young couples from Tennessee and Florida joined the group and moved to Monroe, and a young Bible worker from Southern Adventist University began giving Bible studies in the community. The Conference treasurer informed the group that several years earlier, $40,000 had been donated to the Conference for work in Monroe, and the Holy Spirit was working miracle after miracle.
With a focus on evangelizing Union County, the first Sabbath service of the new group was held on September 18, 1999, with 28 members. Over the years, there were many challenges, but the Lord provided everything that was needed and there was a wonderful spirit of unity. With the first baptism held in a borrowed Baptist church baptistry, the church grew to 37 members within a year and a half.
After praying for five years, the Lord led the church to a great building on Weddington Road, with more than six acres of land, in the fastest growing part of Union County. With God's provision, the church moved into the new building in August 2004.
Nineteen years of faithful payments later, the church celebrated the burning of the mortgage on Sabbath, January 21, 2023. Now, the funds that the members so generously supplied can be used for other, greater uses in evangelizing the community in Union County. The members of Monroe Church are praying that they will be faithful in their commitment to help the church glow with the power and fire of the three angels' messages, with the Holy Spirit leading them to the end of time.
Carolina | April 2023