Bryan Arvelo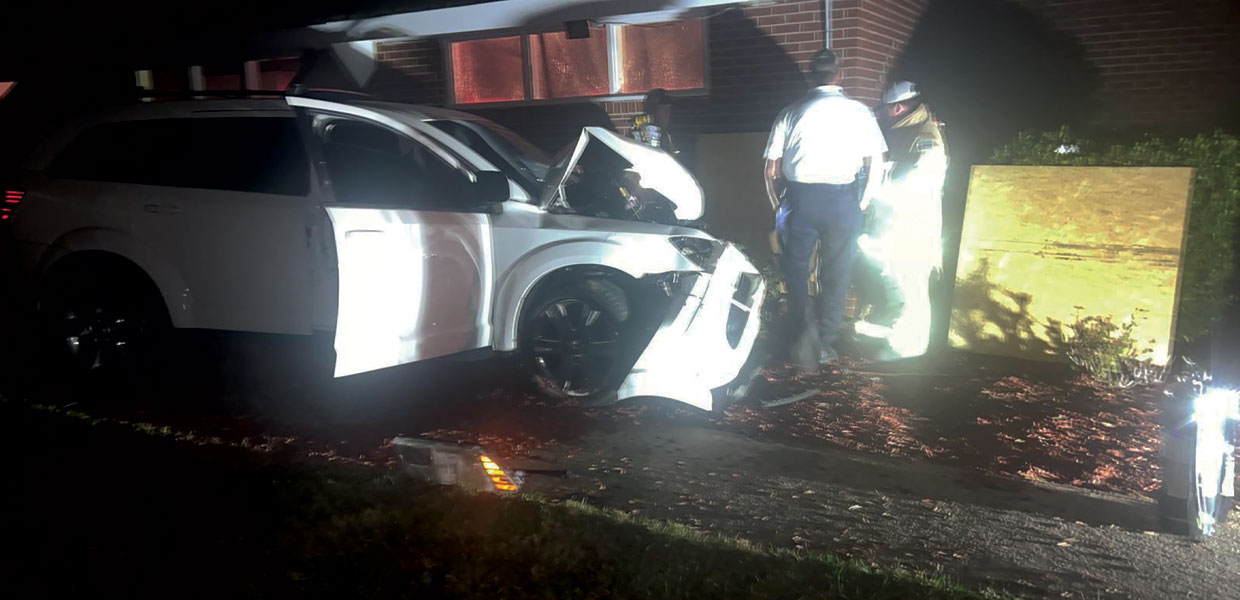 Contributed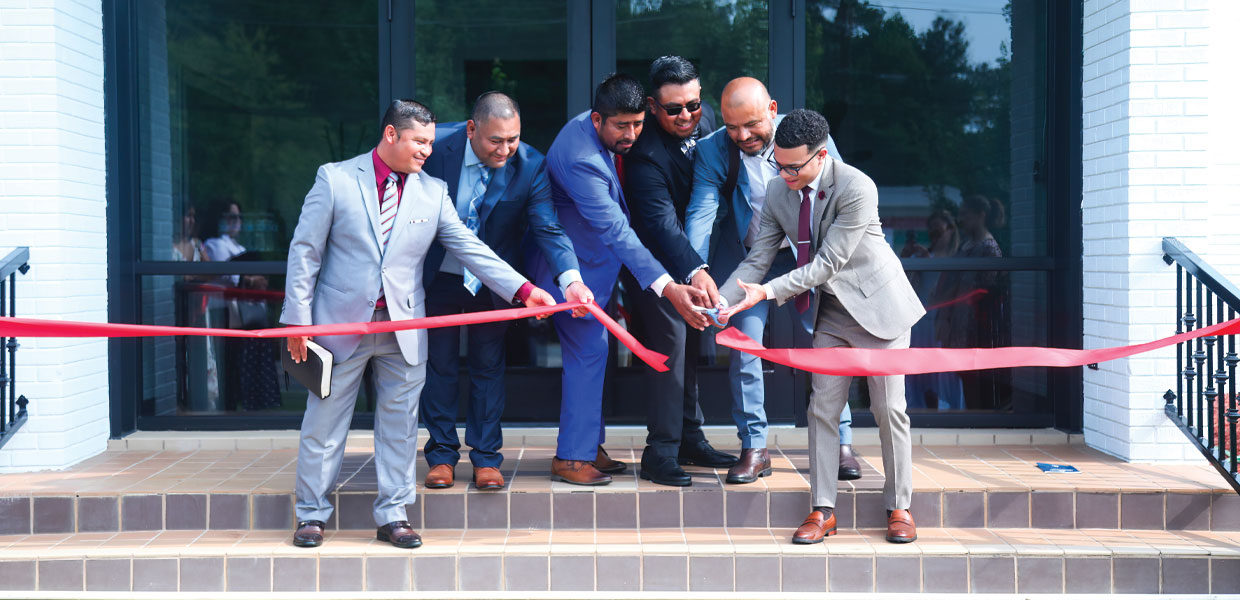 Hiram Ruiz (left), head elder; Efrain Torres, treasurer; Eduardo Flores, volunteer lay pastor/elder; Uriel Gutiérrez, elder; Jonas Flores, elder/building committee president; and Bryan Arvelo, pastor
Courtney Herod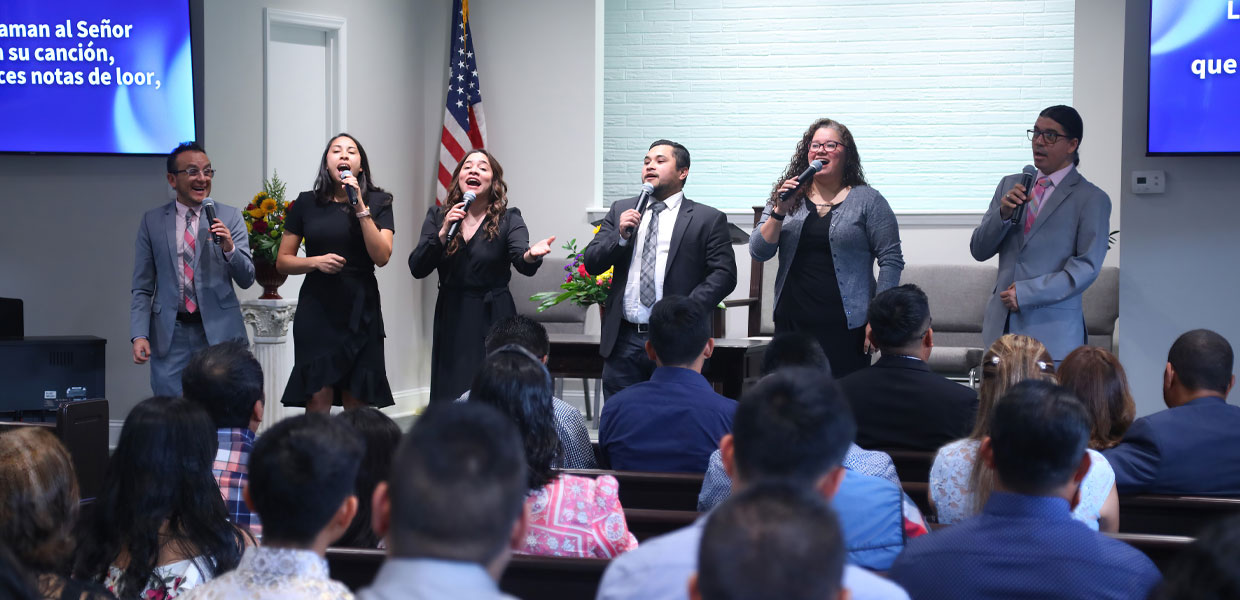 Courtney Herod
Monroe Spanish Church Faces Challenges after Drunk Driving Incident
The Monroe, N.C., Spanish Church was flooded with joy in April 2022, as they celebrated a monumental achievement: the church had successfully paid off its mortgage. This was a testament to the unwavering dedication and generosity of its members. However, a shadow was cast over this jubilation just months later in October. A drunk driver, losing control of their vehicle, violently collided with the church sanctuary. This unfortunate incident not only left a glaring hole in the structure, but also severely damaged the AV booth and equipment. To add to the dismay, a vital structural beam was dented, posing a potential risk.
Upon inspection, the fire department was quick to determine that the sanctuary was unsafe for use. Engineers, who were subsequently called in, corroborated this decision, highlighting serious concerns about the church's overall structural safety. This unforeseen disruption forced the congregation to adapt, moving their regular worship services to the fellowship hall.
Yet, in these challenging times, the church leaders and its members saw a silver lining. While repairs to the damaged infrastructure were essential, they viewed this as an opportune moment to not merely restore but rejuvenate the space. This vision paved the way for an extensive remodel of the sanctuary.
Following a period marked by tenacity, collaboration, and immense support from the church members, Monroe Spanish Church reopened its doors in July 2023. The newly renovated sanctuary was not just a symbol of physical restoration, but also represented the community's resilient spirit and unwavering faith, shining even brighter through adversity.
"And we know that in all things God works for the good of those who love Him, who have been called according to His purpose," Romans 8:28 NIV.
Carolina | October 2023