BY Shane Hochstetler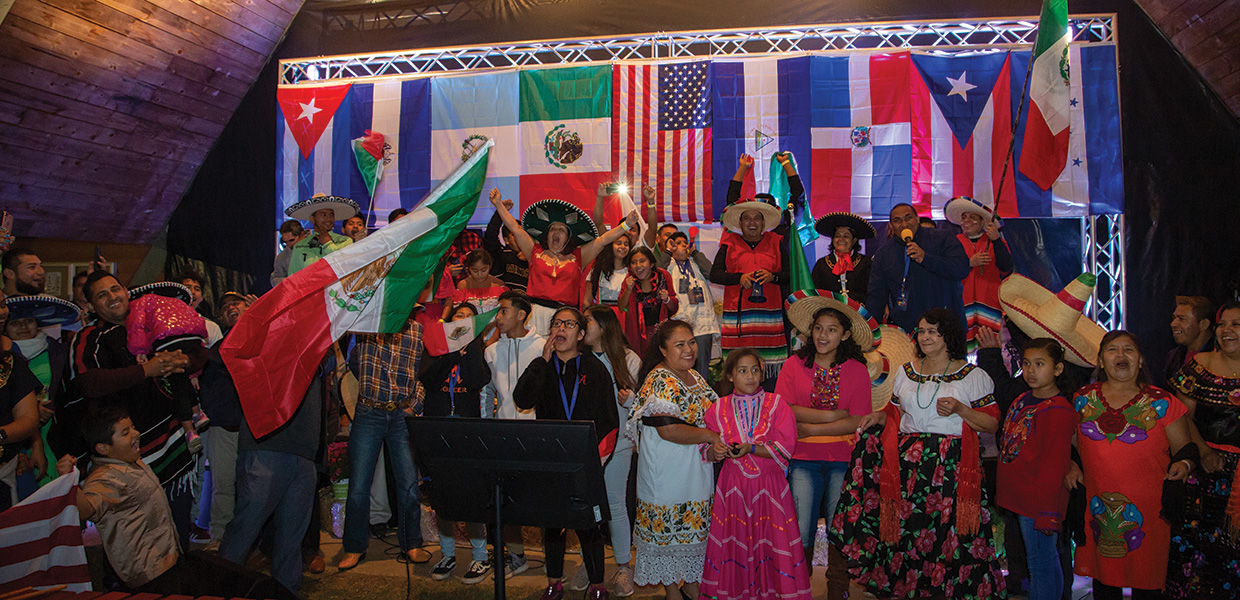 Attendees who originated from Mexico take pride in their heritage during the evening program.
Samuel Gonzalez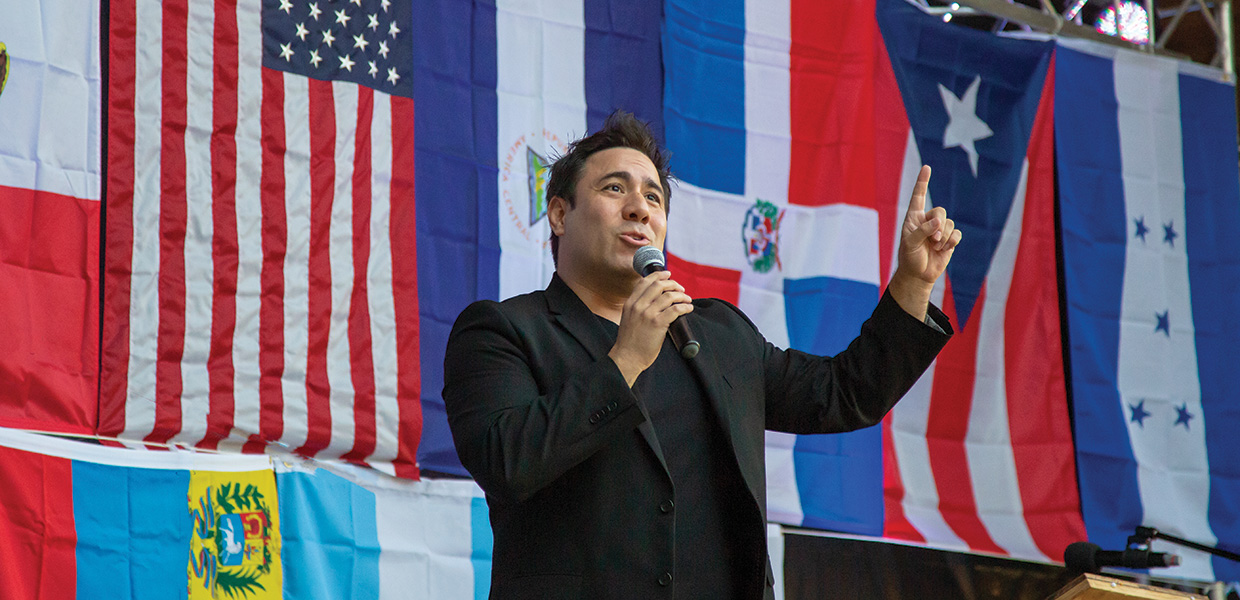 Hugo Yin, concert musician, performs on Sabbath afternoon.
Shane Hochstetler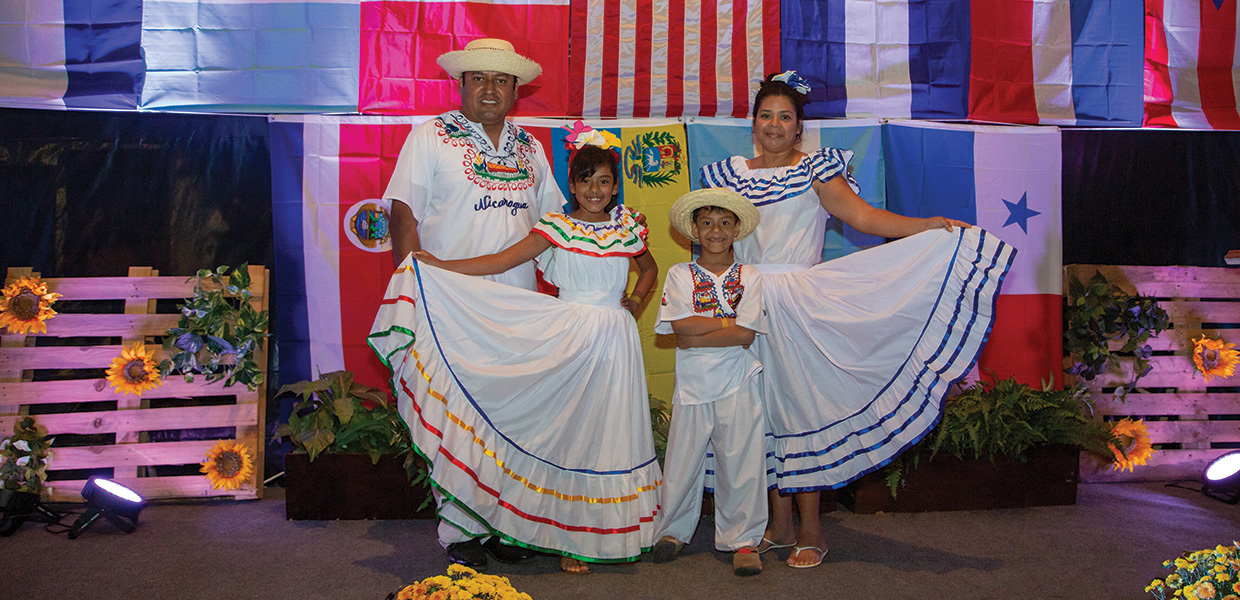 Gerson Sanchez (left), Gulf States Hispanic coordinator, and Libni, Obed, and Karol Sanchez pose in their traditional outfits from Nicaragua.
Shane Hochstetler
More than 1,200 people from around the Gulf States Conference met in Meridian, Miss., October 26-28, for the 2018 Hispanic Camp Meeting. This year's theme was "Encuentro de Naciones" or "Meeting of Nations." Hispanic churches in America are incredibly diverse, and this powerful event brought everyone together.
Throughout the weekend, event hosts would engage the crowds to make noise when their country of origin was called out.
Living in the United States where speaking English is a second language to many, trying to assimilate to a different culture can be difficult. Momentarily clapping or letting out a shout for your country and for what is familiar to you and those around you, can be comforting. This immediately revealed the range of people and their countries of origin. Although diverse, there was also a feeling of unity as so many people from many countries were all brought to the same place by one God. While the weather proved to be chilly, and the majority of the campers stayed in tents overnight, their spirits were high as they participated in various activities throughout the weekend.
The main presenters included Gulf States administrators, accompanied by a live translation into Spanish. Each session also featured a special visiting musician or musical group. The lineup included a male vocal quartet, two quartets of acoustic guitarists, a quartet on a marimba, and bilingual vocalist Hugo Yin. On Sabbath afternoon, each group participated in a concert, taking turns every few songs. In its entirety, the show displayed a wide variety of Hispanic musical culture.
Sabbath evening concluded with each attendee grouping up with their fellow countrymen, many dressed in the traditional clothes of their respective cultures. Each country was then called to the stage, accompanied by their national anthem or another appropriate song, and briefly interviewed on stage. They were asked questions about what made their countries unique and some of their favorite parts of it. In total, more than 13 countries were represented.
Gulf States | January 2019