BY Wesley B. Jones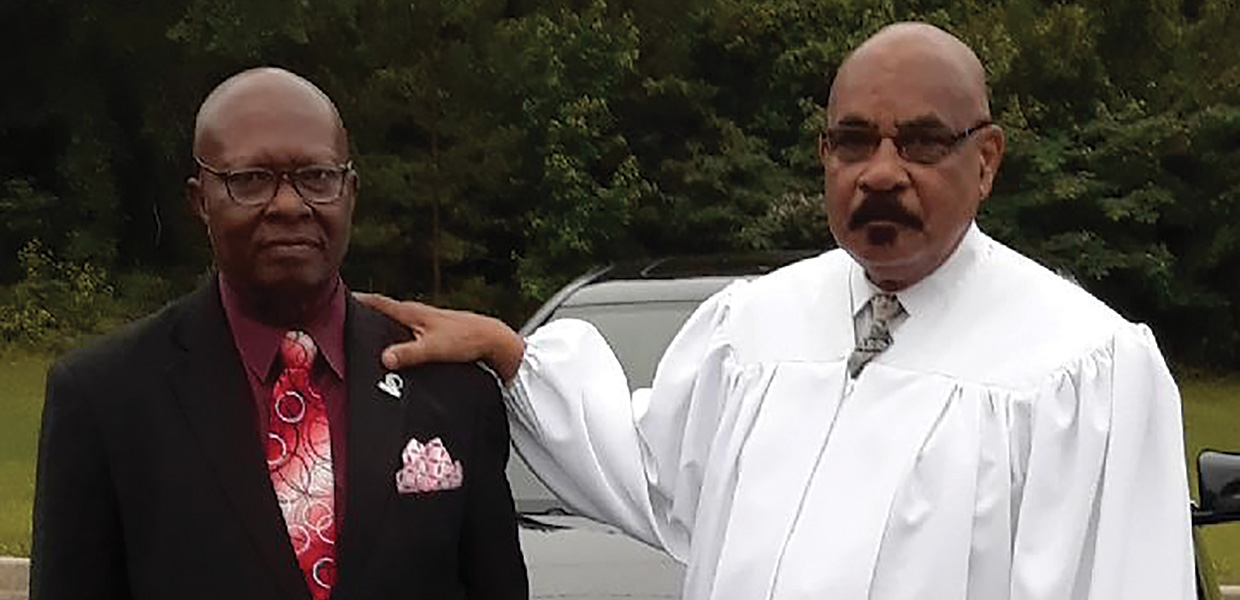 Standing with Daniel Fleurancois (left) is Crawford Humphrey, retired South Atlantic pastor.
Daniel Fleurancois is a former Bible worker from Seal, Ala., who has been attending the New Bethel Church in Columbus, Ga. About two and a half years ago, he and a team began visiting and giving Bible studies to inmates at the Muscogee County Jail in Columbus, Ga., and the Russell County Jail in Phenix City, Ala. After a while Fleurancois began solo visits two times a week. As he visited from cell to cell, he found many young men hungry for the Gospel truths emphasizing the end time prophecies of Daniel and Revelation.
Crawford Humphrey, retired pastor after 37 years of service as of June 30, 2018, is the former pastor of New Bethel Church. He continues to voluntarily assist Fleurancois by baptizing inmates on the first Sabbath of each month. Fleurancois and Humphrey have baptized more than 20 inmates from May to September 2018. More than 50 men have been baptized during the past two and a half years through prison ministries.
South Atlantic | November 2018