BY Richard G. Berry, M.D.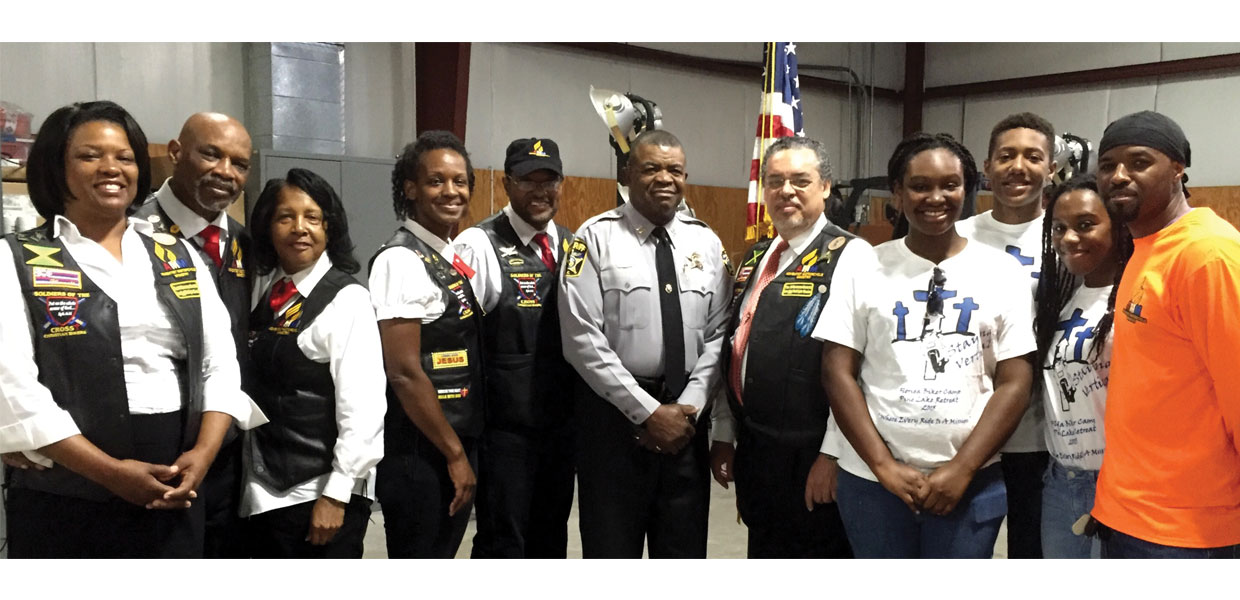 Charlene Berry (left); Smith Mills; Sheila Mills; Portia Davidson; Jessie Davidson; Sheriff Lewis L. Hatcher; Richard Berry, M.D.; Tatiana Davidson; Isaac Davidson; Jessica Davidson; and Stephen Mills, M.D.
In response to the slaying of five police officers in Dallas, Tex., members of Praise Tabernacle Church in Whiteville, N.C., and Soldiers of the Cross Motorcycle Ministry (SCMM) came together at the Columbus County Sheriff's Office in Whiteville, to show support for their law enforcement officers. The organizer of the prayer service was sponsored in part by Peace Baptist Church, whose members only expected a few dozen people to turn out. Instead, more than 100 citizens and law enforcement officers from across Columbus County attended and participated. One of the speakers got it right when he said, "This isn't a black and white thing. It's not a cop thing. It's a heart condition."
Soldiers of the Cross Motorcycle Ministry is based in Whiteville, and began in 2006 with the purpose of sharing the love of Jesus. The Ministry was started by occupational therapist Jessie Davidson and physical therapist Portia Davidson. Their activities include providing information on healthy life styles, health screening, and puppet ministry for children. In 2012, SCMM joined with Adventist Motorcycle Ministry as a North Carolina Chapter.
In regards to the prayer service, Jessie said, "We are very pleased to have been asked to participate in this event, both as Seventh-day Adventist Christians and as members of our Ministry."
Members of the club led out in prayer, and participated in the laying on of hands on the officers present.
South Atlantic | November 2016