BY Abby King, Marketing Director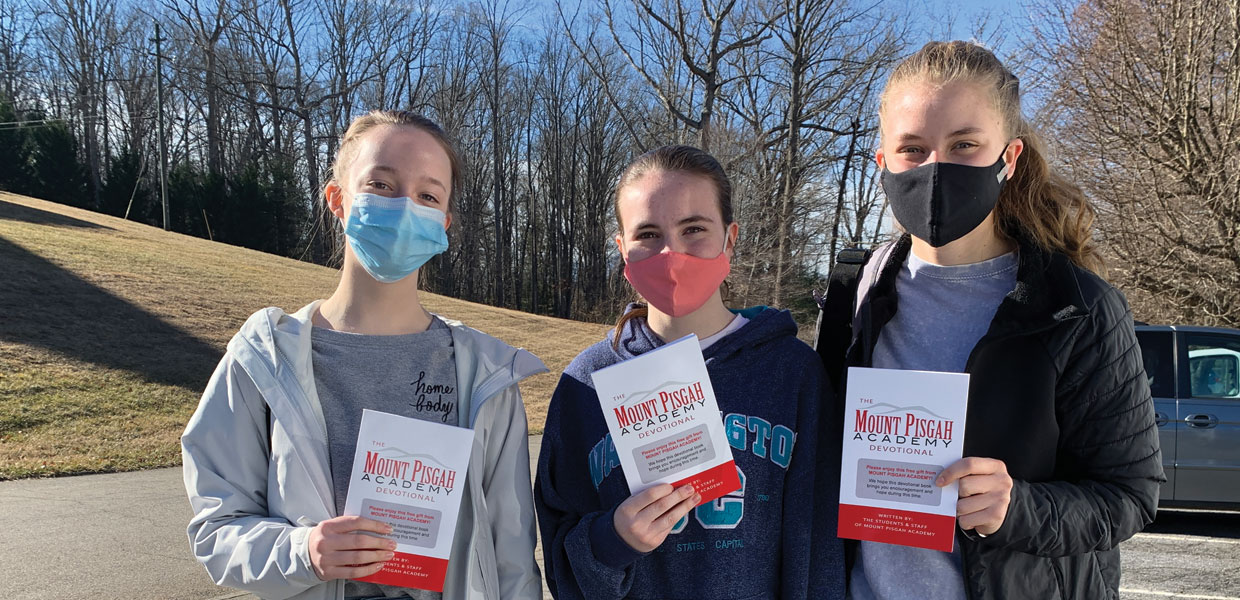 Abby King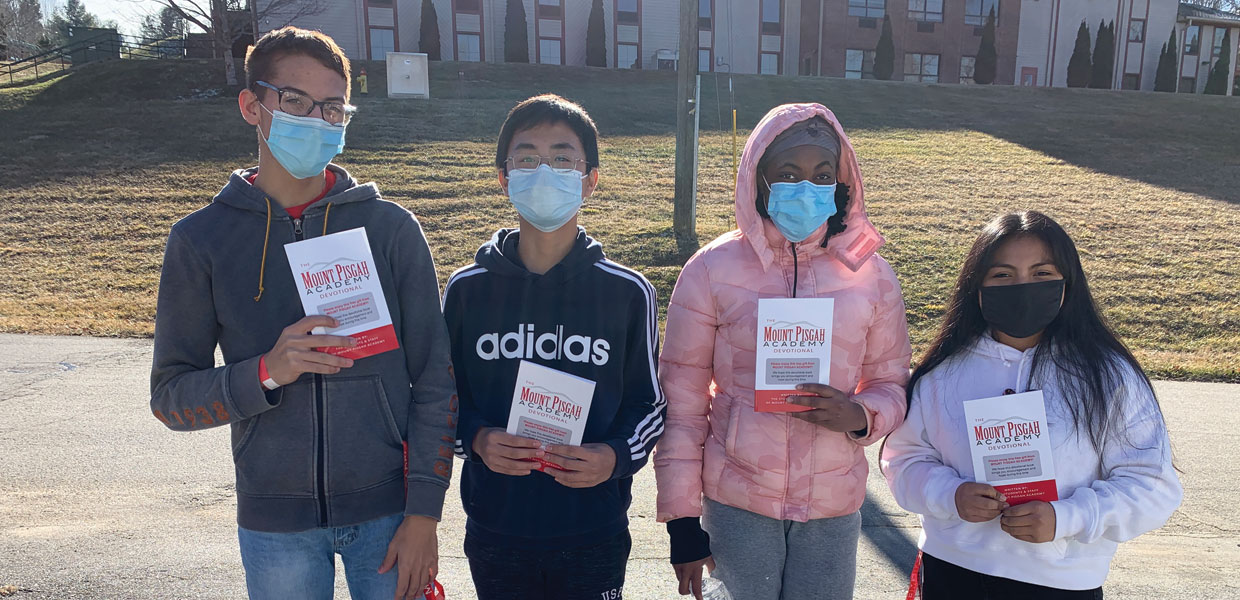 Abby King
Abby King, marketing director, shares her experience.
Every time I opened my closet at work, I would stare at the multiple boxes of devotional books, wondering what I was going to do with all these extra pieces of literature. Each summer, Mount Pisgah Academy (MPA) publishes a devotional book filled with uplifting stories written by the students and staff. We had somehow over-ordered books by nearly 1,500 during the summer of 2019, and had left the extras sitting in the Marketing Department closet for more than a year. Each time I saw the boxes, I would question if they should just be thrown away. I could not figure out a way to distribute them in a positive way. Many of the constituents already had a book from that summer and would not want another copy. There had to be a better way than taking these hope-filled books to the dumpster.
One day, as I was considering the numerous books, an idea came to mind. What if the students passed them out in the local community for service day? Each Friday the students go into the greater Asheville, N.C., area to serve in various community ministries. Students have ministered to others by sorting clothes, cleaning facilities, serving food, and so much more. Handing out books to local neighborhoods would be an excellent way to distribute the leftover, seemingly unwanted books.
I quickly contacted Jo Ottinger, chaplain, who schedules service days, along with Remy Guenin, principal, and they were both supportive of the idea. I spent several hours driving around Asheville and researching online to determine the best neighborhoods for the students to visit. Many homes in the area are located on busy roads, and the safety of the students was secured while they served others.
They began the project on a senior service day. I, along with Jo Ottinger and Donna Robertson, the girls' dean, transported the students to a community located just a few minutes from campus with hundreds of properties. Students either placed the book in the homeowner's paper box or in a bag hung on their front door. Some of the students even hand-delivered books if the resident was outside. Even after visiting so many homes, they still had books leftover, and plan to continue distributing books in the greater Asheville area.
Although they have not yet received any phone calls or emails with thanks from the recipients, they have already seen the positive reactions caused by the project. Many of the students who participated in the senior service day were excited and felt blessed after handing out the books, especially those students who got to personally speak to recipients. They feel so blessed to have had this opportunity, and they continue to look for more ways to not only inform others about Mount Pisgah Academy, but also to show them Jesus' love through their actions.
Carolina | April 2021