BY Emma Boughman, Class of 2022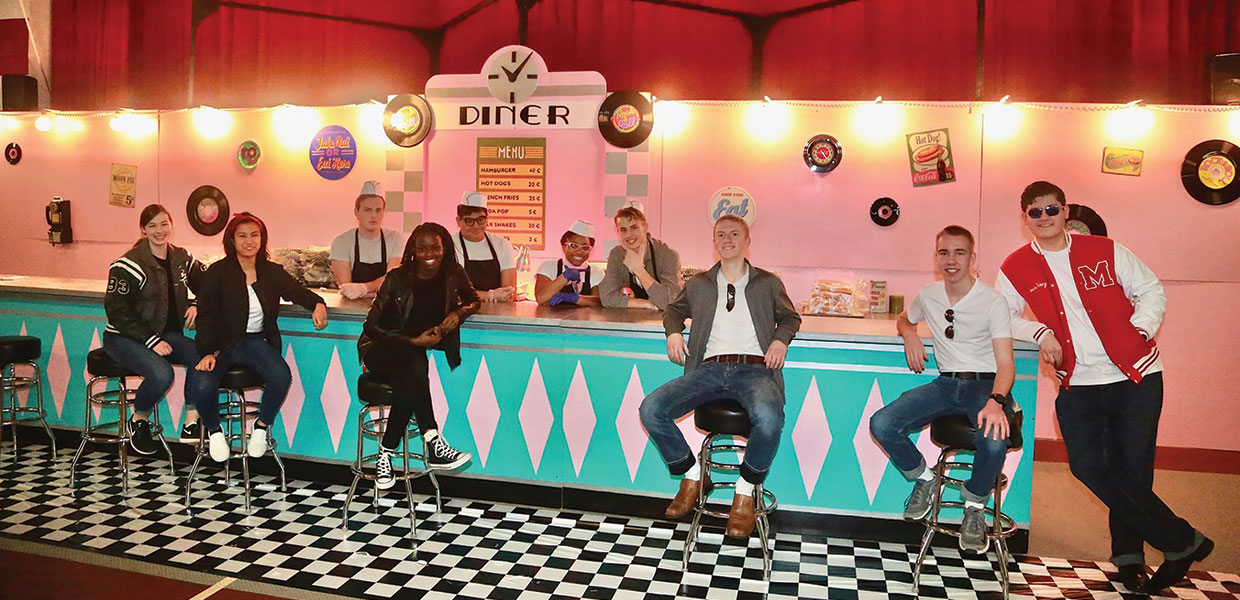 Bob Vaughn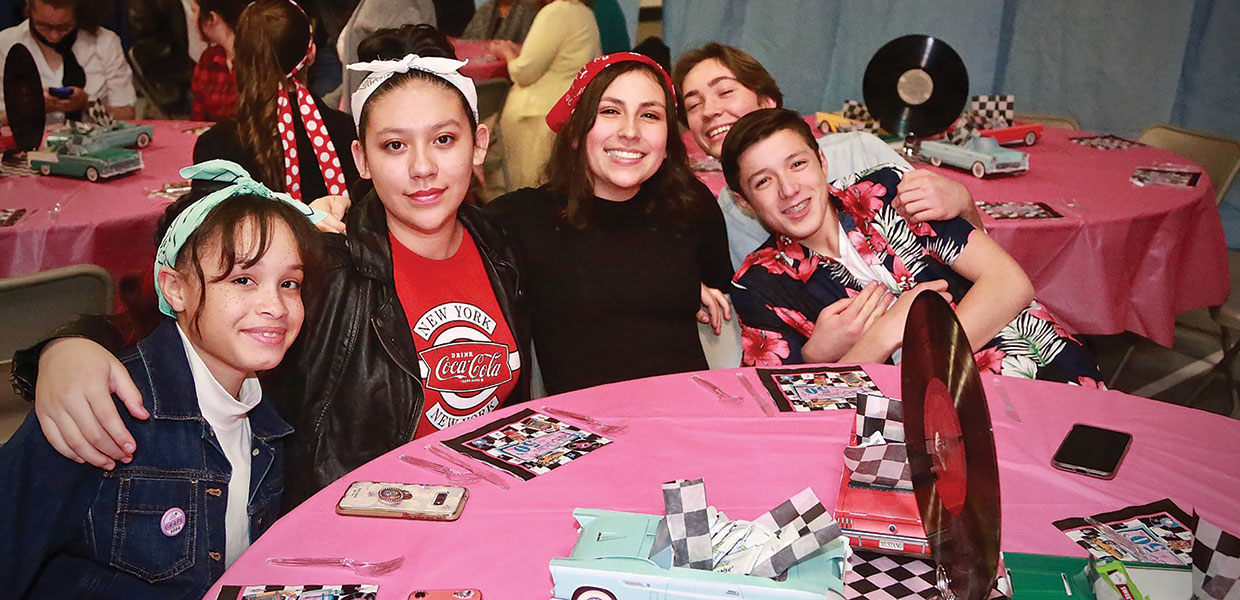 Bob Vaughn
Student Emma Boughman recounts Mount Pisgah Academy's recent Student Association Banquet.
Mount Pisgah Academy (MPA) is blessed to have a creative Student Association (SA) made up of dedicated students who help plan fun activities and events. During the school year, a fall festival was hosted, spirit days, and fall and spring picnics, along with other surprises, to help the students have fun and give them a break from the busy school year.
One of the events hosted by the SA that I always anticipate is the SA banquet. This year's theme was '50s Diner. I couldn't wait to put on my swing skirt and enjoy an old-fashioned burger!
The night of the banquet came, and I was super excited. The girls wore an assortment of poodle skirts, jeans, bandanas, and heels. The boys wore white shirts, and slicked their hair back with as much gel as possible. Even before we went into the gym, it already seemed as though we had been transported back in time.
"I liked seeing the creative costumes and fellowship between the students," said Chedly Lafrance, finance intern.
When we walked into the gym, it looked amazing. We entered through a big wooden cut-out of the outside of a retro diner and into the "restaurant" itself. A bar with a kitchen-like area behind it sat on the far wall. "It was really cool! I loved the whole diner look," said Hannah Guenin ('21). Surrounding us were round tables covered with pink tablecloths and decorated with vintage cars and vinyl records. There were several picture opportunities, including a giant cut-out milkshake and jukebox.
Soon everyone sat down, and we were dismissed by table to go up to the bar and order our food. The SA members were ready to take our orders. They were all yelling '50s slang to each other as they prepared our food. Once we got our food, my friends and I headed back to the tables where we laughed and had a great time. "The cream sodas and cheese fries were so good!" Sharon Duque ('22) commented.
We recognized some of the songs being played and sang along and joked about being time travelers. The SA members soon announced dessert, and we all cheered with excitement. We got in line, and they served each of us a banana split. It was excellent! As everyone ate their ice cream, SA announced that it would soon be time to leave for the activity. In 10 minutes we would be getting on the buses.
Our destination was the bowling alley. It was really fun goofing off and having a great time with my friends. As each person rolled the ball down the lane, their teammates cheered behind them. Even if we didn't knock down a single pin, we were having a blast! There were so many of us packed into the lanes, but many people grew closer because of the experience. Whether we won or lost, we were just happy to be there.
Unfortunately, the night did have to come to an end, and the staff ushered us out the door to the buses. It was fun to experience a little bit of the '50s, and I know that SA put in a lot of hard work just for us to have some fun for a night.
"This year's SA banquet was probably my favorite banquet," said Ethan Stauffer, SA president. "My fellow SA members were so driven and determined, and we quickly got a lot accomplished while preparing. I believe the memories we made that night will last us way past high school."
SA deserves a big thank-you, especially their sponsors, Nancy Parra, Ed Pelto, and Tyler Hedges. They worked really hard putting up all the decorations, making the food, and making sure we had an awesome night. Everyone at MPA had a really fun time, and I can't wait to see what SA brings us for next year's SA banquet.
Carolina | June 2020