BY Cynthia Brewington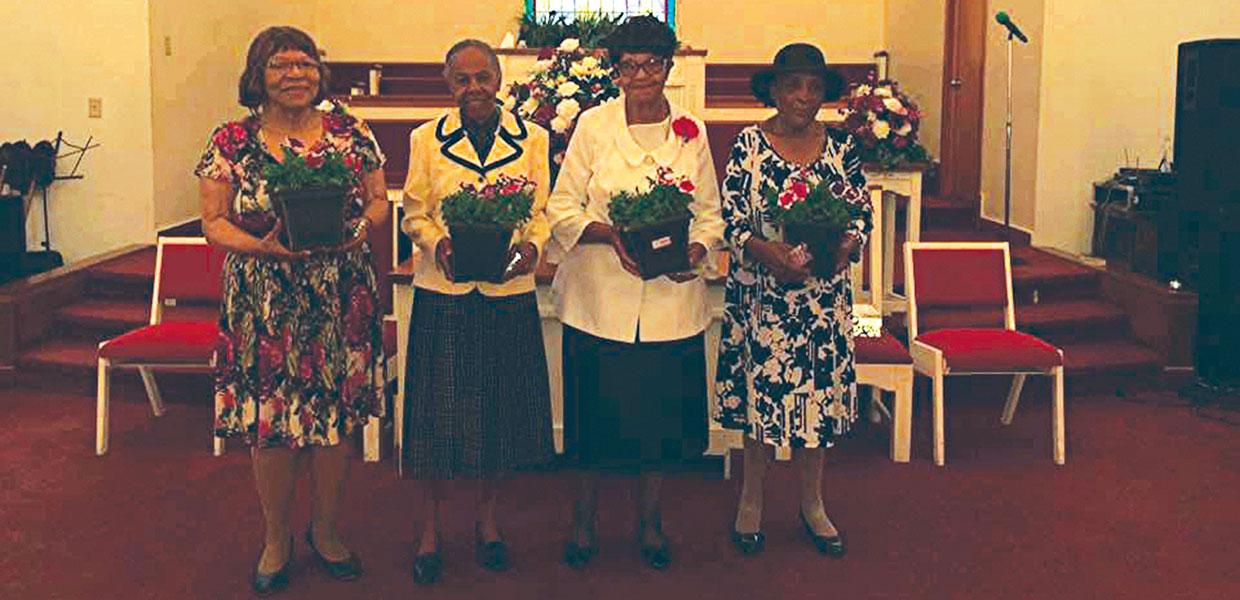 Mothers who were honored at Mt. Olive Church in Hemingway, S.C.
A mother's heart, a mother's faith, and a mother's steadfast love were fashioned by the angels and sent from God above" is a traditional saying.
The mothers of Mt. Olive Church in Hemingway, S.C., were honored during Sabbath School and divine worship in May. The Sabbath School celebration was carried out by Cevonna Brewington, superintendent, while Devonnie Wright, women's ministries leader, spearheaded the celebration for the divine worship service.
In appreciation for all the women have done, thankfulness was shown through reflective remarks, poems, special music, and gifts during each service. During Sabbath School, one of the highlights was given through the mission story entitled "A Mother's Prayer," and remembrance of mothers, grandmothers, great-grandmothers, and mothers who are no longer living. In addition, special recognition was given to mothers 80 or older, expressing gratefulness for their spiritual guidance throughout the years. A planter of beautiful petunias was also given.
One of the reasons God created mothers was to give an earthy example of His heavenly love for all. Each stage of motherhood reveals an aspect of His love; therefore, the service ended with a prayer of thankfulness and praise for mothers young and old.
South Atlantic | July 2017